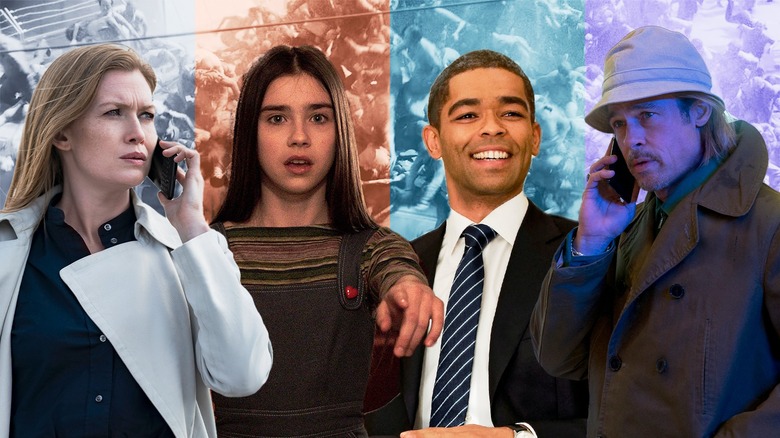 This summer will mark the 10-year anniversary of Marc Forster's "World War Z," an epic blockbuster adaptation of the novel by Max Brooks. Considering what a tumultuous journey the film endured from page to screen, ranging from constant rewrites, a third act that was completely reworked in the middle of filming, and a production that went way over budget, it's kind of a small miracle that the film was released at all, not to mention being a moderate critical and financial success. In fact, it did so well that talks of a sequel (and potential franchise) were begun almost immediately after its release.
The film is semi-fondly remembered now for being a pleasurable enough zombie thriller that exceeded expectations, even if it wildly differs from the source material. Though talks of that potential sequel stalled out in 2019 due to reported budget issues (which is a pity, since Brad Pitt's frequent "Fight Club" collaborator David Fincher was being eyed to helm), the cast involved with the first entry have all gone on to have interesting lives and careers in the decade since. Here is what the cast of "World War Z" has been up to since the movie came out.
Brad Pitt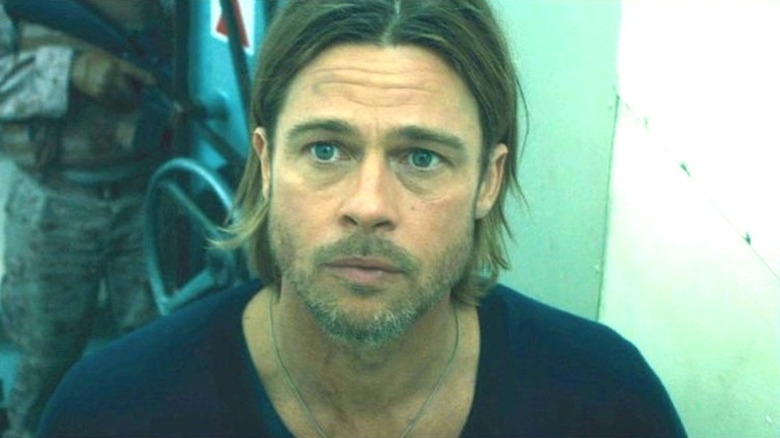 It's far from a controversial statement to suggest that Brad Pitt is easily the biggest star associated with "World War Z," both before the film's release and in the years since. One of the most prominent names in cinema for several decades, Pitt said that he decided to star in the film so that his kids (who loved the zombie genre) would have something of his to enjoy before they turned 18. Ten years after completing the film, which remains among the highest-grossing of his career, Pitt's filmography has continued to grow and evolve in new and fascinating ways.
In addition to producing and executive producing best picture nominees like "12 Years a Slave," "The Big Short," and "Women Talking," the star also won his first acting Academy Award for playing a laid-back stuntman with a suspicious past in Quentin Tarantino's "Once Upon a Time in Hollywood." After taking a few years off following his Oscar win, he returned to screens in a big way in 2022, playing a befuddled hitman in David Leitch's "Bullet Train" and a washed-up silent movie star in Damien Chazelle's "Babylon" (not to mention his hilarious cameo as an extraction specialist in Aaron and Adam Nee's "The Lost City").
Mireille Enos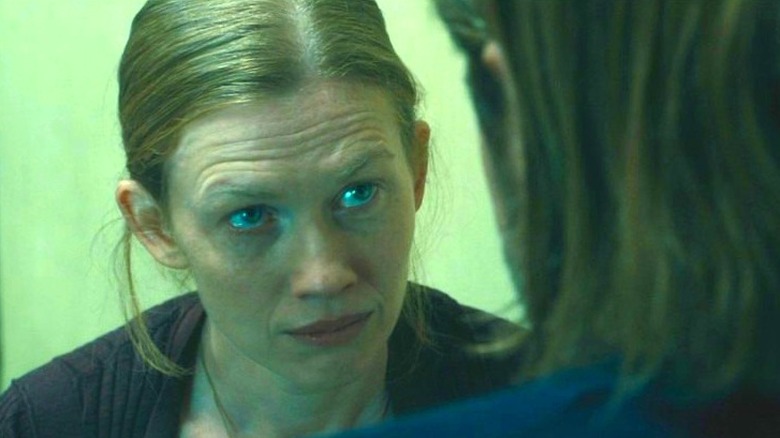 For most audiences, Mireille Enos' role as the concerned wife to Brad Pitt's former U.N. investigator is the most prolific of her career to date. Before that, she'd spent almost 20 years working in various TV roles, including guest spots for shows ranging from "Law & Order: Criminal Intent" to "Rescue Me," as well as more substantial work like an extended supporting run on HBO's "Big Love." Prior to being cast in "World War Z," she gained notoriety for playing the lead detective in AMC's "The Killing" opposite Joel Kinnaman. Since appearing in the zombie film, Enos has made sure to keep busy.
Within a year of the film's release, she appeared as part of the impressive ensemble casts of two very different crime films: Ruben Fleischer's "Gangster Squad" and David Ayer's "Sabotage." She played the lead for two seasons of ABC's "The Catch" alongside Peter Krause and played the calculating antagonist of "Hanna," which adapted Joe Wright's hit thriller into a series for Prime Video. Though fans of the latter show were disappointed in 2021 to learn that its third season would be the last, the multitalented Enos returned to TV in early 2023 with a role opposite Bob Odenkirk in AMC's "Lucky Hank."
Daniella Kertesz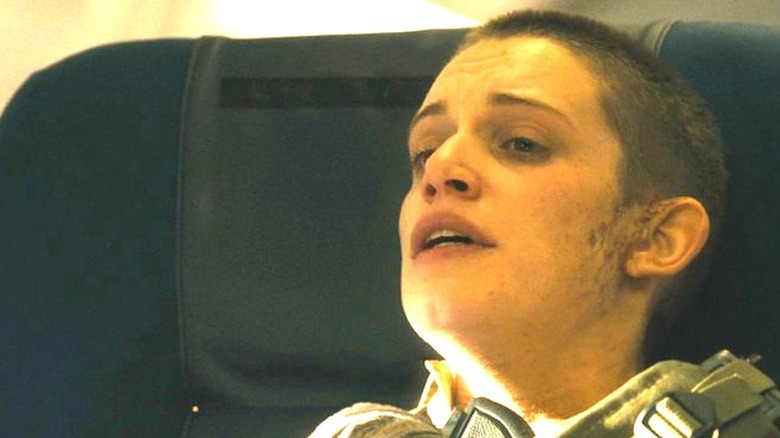 Prior to making her film debut in 2013 with "World War Z," Israeli actress Daniella Kertesz only had a few local TV productions to her name. The most significant of these saw her playing the role of a missing teenager in the drama series "Ha-Emet Ha'Eroma." Naturally, the zombie epic would grant her exposure on an international scale. Many critics singled out her work in particular, with the Chicago Tribune calling it "the film's fiercest and best performance," Slate describing her part as both "stone-faced" and "scene-stealing," and The Hollywood Reporter noting that the actress "gets a big chance with her part and makes the most of it."
Though she would have returned for the "World War Z" sequel that never manifested, Kertesz has had a rather limited output following her career-defining role. She played prominent parts in Israeli historical dramas such as "Operation Sunflower" and "Incitement," and appeared in the U.K. psychological thriller "AfterDeath" in 2015. She later joined the third season of the drama series "Shtisel," which saw her playing a bipolar art dealer in Jerusalem. She is also slated to appear in the upcoming prison drama "Mira Flores" for director Doron Eran, which will be an Israeli production.
James Badge Dale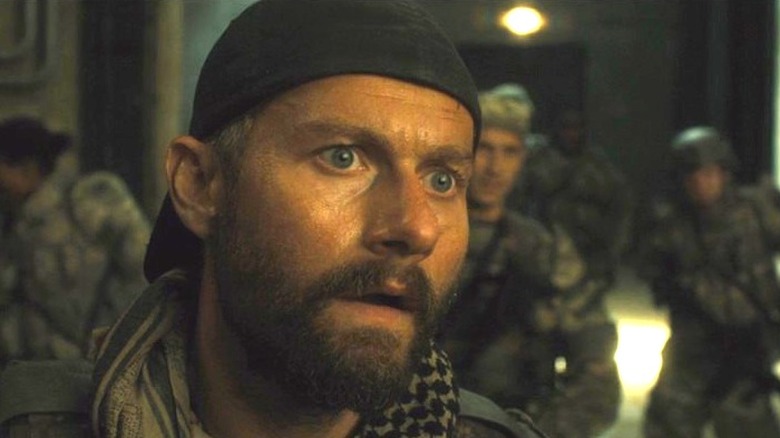 Around the time he played an army captain in "World War Z," James Badge Dale was already starting to make a name for himself as a character actor. After turning in minor, but memorable, performances in films ranging from Martin Scorsese's "The Departed" to Joe Carnahan's "The Grey," Dale had a somewhat prolific summer in 2013, playing heavies in both Shane Black's "Iron Man 3" and Gore Verbinski's "The Lone Ranger," as well as Marc Forster's film (he also played Lee Harvey Oswald's brother in the JFK assassination drama "Parkland" that year).
Though he has yet to become the next big action star, Dale has still come pretty darn close a few times, such as in 2016 when he took on prominent military roles in both "13 Hours" for director Michael Bay and "Spectral" for Netflix. Beyond that, he received acclaim for his leading roles in 2018's "The Standoff at Sparrow Creek" and 2020's "The Empty Man," and became a central part of the Starz crime series "Hightown" as a detective heading up the primary investigation of the first two seasons. He will reunite with his "Hold the Dark" filmmaker Jeremy Saulnier for the upcoming thriller "Rebel Ridge."
Matthew Fox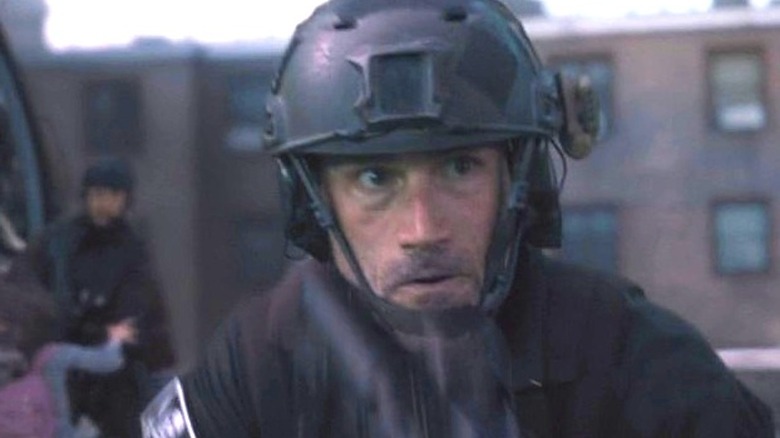 Paramount Pictures
The inclusion of Matthew Fox (or, indeed, lack of) is perhaps one of the most interesting behind-the-scenes changes to "World War Z." Originally slated to have a much bigger role, one that would see him getting very close to the protagonist's wife in the third act, Fox's part was one of the major casualties of reworking the finale at the 11th hour of production. As a result, his once-important character (now listed in the credits as merely "Parajumper") can be seen only briefly at the beginning when Pitt and his family are rescued, then toward the end when he helps to move the family to another location.
Though he was obviously a major star leading up to the zombie film's release, thanks to all six seasons of "Lost" and films like "Vantage Point" and "Speed Racer," it is worth noting that Fox has only notched three acting credits since appearing in "World War Z." The post-apocalyptic thriller "Extinction" and the ultra-violent Western "Bone Tomahawk" both released in 2015, with the latter receiving significant acclaim. After that, the actor took seven years away before returning for Peacock's sci-fi drama "Last Light." He told E! News that he was enticed back by the prospect of executive producing the series.
Fana Mokoena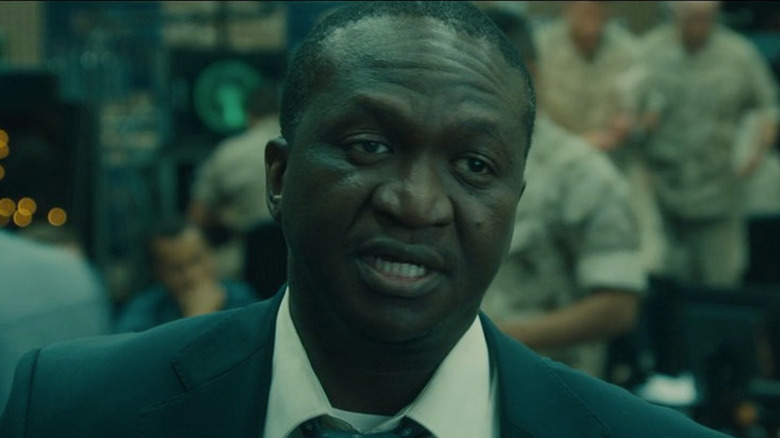 Paramount Pictures
South African actor Fana Mokoena may not be the biggest name among the "World War Z" cast, but as the protagonist's former boss at the U.N. who is now overseeing various rescue efforts, he becomes a critical point of contact for Pitt's character and a key source of exposition throughout the film. Before being cast here, Mokoena was already building up a steady body of work, appearing as a general in Terry George's historical drama "Hotel Rwanda" and playing the lead in South African TV drama "The Lab."
The same year as "World War Z," the actor also starred opposite Idris Elba as an anti-apartheid fighter in the biographical film "Mandela: Long Walk to Freedom." After a few more credits in 2015 (including playing a specialist in crime thriller "Cold Harbour" and a minor role in the mini-series adaptation of Lawrence Hill's novel "The Book of Negroes"), Mokoena seems to have stepped away from acting to focus on political activism, becoming a full member of the National Assembly of South Africa between 2016 and 2020. He now serves on the Central Command Team of his country's Economic Freedom Fighters party, as a member of the War Council.
David Morse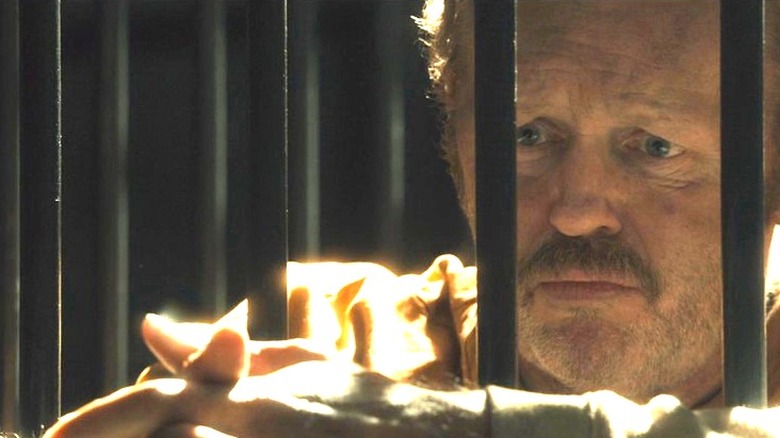 Paramount Pictures
Character actor extraordinaire David Morse plays a small role in "World War Z" as a former CIA agent who provides Pitt's character with some useful intel from behind bars. At this point, Morse was already well known on TV, with Emmy nominations for a guest spot on Fox's popular medical drama "House" and for playing George Washington on the HBO miniseries "John Adams." The actor was also a frequent presence in best picture nominees, joining the ensembles of films that include Frank Darabont's "The Green Mile" and Kathryn Bigelow's "The Hurt Locker."
Post-"World War Z," Morse has mostly stuck to the TV side of things. That year, he wrapped up the third and final season of HBO's "Treme," before going on to play pivotal roles in WGN America's "Outsiders" and Showtime's "Escape at Dannemora" (as well as guest spots on popular series like "Blindspot" and "True Detective"). When he does venture back into film, he remains a reliable presence; whether as former NFL star Mike Webster in "Concussion" or as a social worker in "Thank You for Your Service."
Peter Capaldi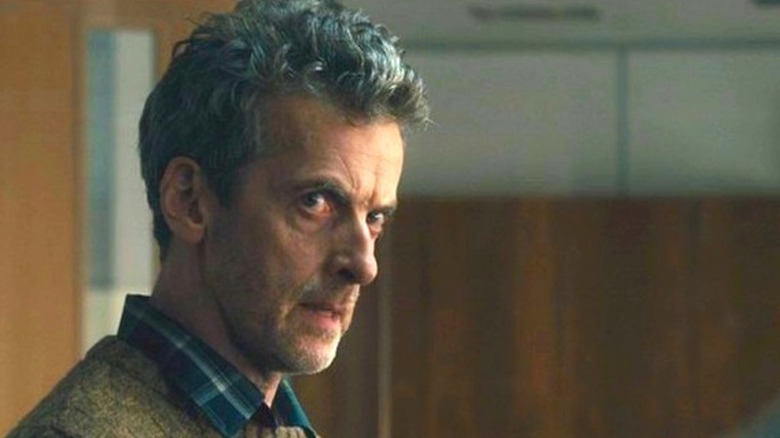 Paramount Pictures
Peter Capaldi was officially announced as the twelfth actor to take on the lead in "Doctor Who" on August 4th, 2013. This was less than two months after "World War Z" had its June 21st premiere in the U.S. It's hard to know whether someone behind-the-scenes knew something ahead of time, or if it's just a massive coincidence, but the fact that his character in the film is credited as W.H.O. Doctor is pretty incredible. Prior to this, the actor was perhaps best known for playing foul-mouthed British government worker Malcolm Tucker on BBC's "The Thick of It" and its film spinoff "In The Loop."
The Scottish actor of course went on to play the Twelfth Doctor for three seasons before passing the mantle to Jodie Whittaker in 2017. Outside of that, he's found time to appear in both of Paul King's beloved "Paddington" films, as well as nabbing standout supporting roles in films as diverse as Armando Iannucci's "The Personal History of David Copperfield" and James Gunn's "The Suicide Squad." He can be seen front-and-center opposite Jessica Raine in the Prime Video thriller series "The Devil's Hour," and is set to headline the upcoming detective series "Criminal Record."
Ruth Negga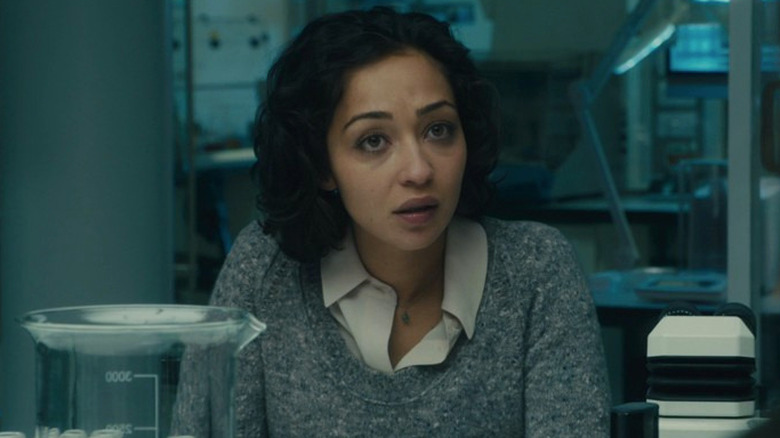 Paramount Pictures
Around the time she appeared as a helpful doctor towards the end of "World War Z," Irish-Ethiopian stage actress Ruth Negga had only a few screen credits for her name. At that point, she was perhaps best known for playing singer Shirley Bassey in a 2011 TV movie called "Shirley," but in addition to the zombie epic she had a few other notable credits in 2013. She starred in another musical biopic with John Ridley's Hendrix-focused "Jimi: All Is by My Side," and made her Marvel debut with ABC's "Agents of SHIELD" (indeed, she may very well have found the most success of that show's cast after it ended).
Since then, she's kept her genre credentials strong with projects like the 2016 video game adaptation "Warcraft" and AMC's comic adaptation "Preacher," both starring alongside frequent co-star Dominic Cooper. She also earned her first Oscar nomination for starring in the racial drama "Loving" opposite Joel Edgerton. In 2019, she reunited with "World War Z" co-star Brad Pitt for James Gray's sci-fi drama "Ad Astra," and recently she earned significant praise for her role alongside Tessa Thompson in Rebecca Hall's directorial debut "Passing."
Kingsley Ben-Adir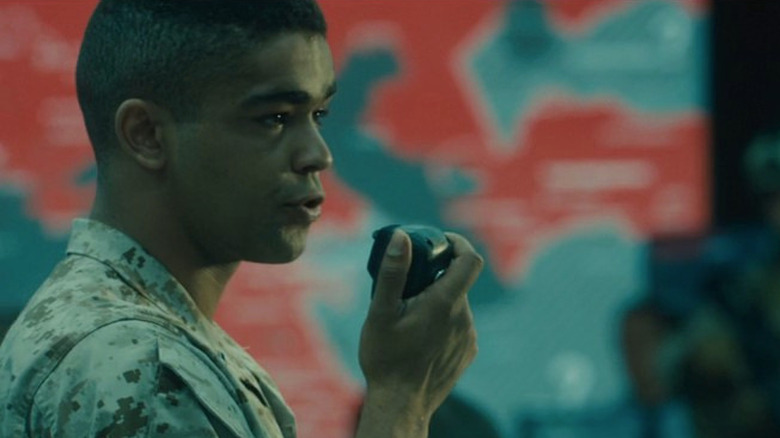 Paramount Pictures
According to IMDb, "World War Z" marks the feature film debut of English actor Kingsley Ben-Adir, though you'd be forgiven for not realizing that while watching the film. Apparently, he had a line of dialogue with Brad Pitt that was ultimately cut, leaving his mysterious Officer Hawkins uncredited in the final film (he can still be seen early on when Pitt first arrives at the U.N. outpost, but only for a few seconds). While this war against the undead may not have been the big break for his career that he was hoping for, Ben-Adir's profile has risen significantly in the past few years.
After garnering acclaim for his work on TV projects like "The OA" and "Peaky Blinders," the actor broke out in a huge way when in 2020 he played a pair of major historical figures. As former President Barack Obama, he had to contend with the concerning leadership style of his successor in Showtime's "The Comey Rule," and as Malcolm X, he engages fellow Civil Rights-era Black celebrities about their moral obligations in Regina King's stage adaptation "One Night in Miami …" Later in 2023, he will get the chance to showcase his villainous chops by playing the leader of an alien rebellion in Marvel's Disney+ series "Secret Invasion."
Sterling Jerins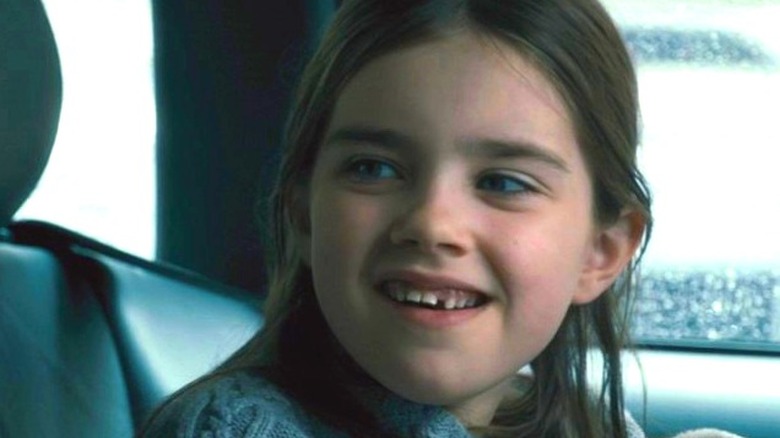 Paramount Pictures
As one might have expected from an actress her age (she was 9 years old when "World War Z" came out), the film marked the feature debut of Sterling Jarins, although she did have a few episodes of TV under her belt via "Royal Pains" and "Deception." The same year she played Brad Pitt's daughter, Jarins also made her first appearance as Judy Warren in "The Conjuring," playing the daughter of a real-life couple investigating supernatural occurrences who must contend with her parents' work at home.
Over the past decade, Jarins has become a consistent presence on both the big and small screen. She played Owen Wilson's daughter in the thriller "No Escape," a fellow poet opposite Adam Driver in "Paterson," and a young version of Charlize Theron in the Gillian Flynn adaptation "Dark Places." She played the title role in 2017's "Daisy Winters," which saw her as a rebellious daughter plotting an escape to find her father. Since making her debut as the fictional daughter of Vera Farmiga and Patrick Wilson, she has reprised the role of Judy Warren twice, with "The Conjuring 2" in 2016 and "The Conjuring: The Devil Made Me Do It" in 2021.
Abigail Hargrove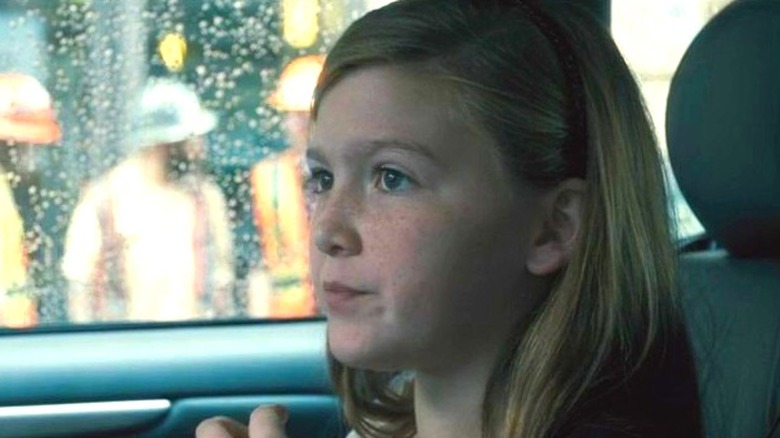 Paramount Pictures
As the oldest of Brad Pitt's daughters in "World War Z," (she was 14 when the film was released) Abigail Hargrove had to balance a lot of intense emotion for a performer so young. This is especially impressive, considering that she only has two other credits on IMDb: a pair of short films entitled "The Butterfly Circus" (released in 2009 and co-starring Doug Jones) and "The Firebird" (released the same year as her feature debut in 2013).
Though Hargrove has yet to gain any additional film or TV credits outside of a few red carpet appearances as herself, she was keeping a fairly active presence on Twitter as recently as 2020, which she would occasionally use to talk about her experience with the film or commiserate with her on-screen sister Sterling Jarins. She also still lists herself as an actress in her bio, which may just be a reference to her previous work or an indication she'd like to get back in front of the camera one day. On February 11th, 2020, she used co-star Brad Pitt's Oscar win as an opportunity to advocate for a sequel to "World War Z."