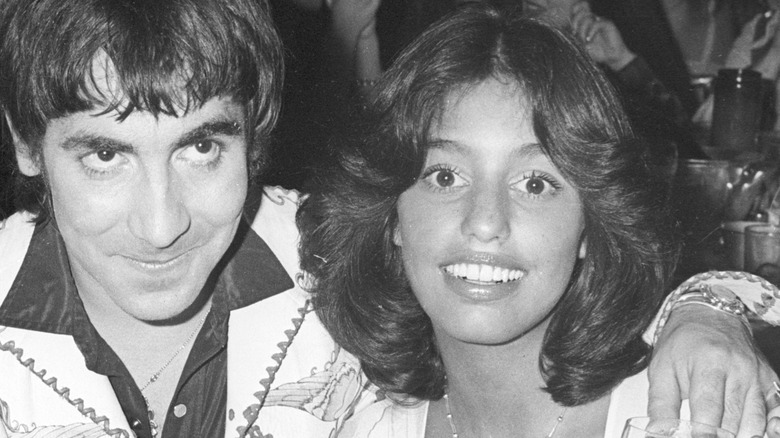 The following article includes allegations of domestic abuse, child abuse, sexual assault, and drug and alcohol misuse.
For most, groupie is a derogatory term. According to MusicalExpert.org, a groupie is basically an extreme fan who devotes considerable energy to following and attempting to engage with their celebrity of choice. Methods of engagement vary from keeping a healthy distance to full-blown stalking. Some groupies are content with a selfie or autograph while others seek out physical intimacy.
By far the most famous groupies were the liberated young women of the 1960s and '70s. As Fashion Magazine notes, these ladies – who considered themselves muses as much as intimate partners – inspired the fictionalized "Band Aids" in Cameron Crowe's movie "Almost Famous," which showcases the rock music heyday of the 1970s. It was a time of evolving gender roles, emerging feminism, and sexual freedom. Oral contraceptives had only just become mainstream and the AIDS crisis had not yet put a damper on free love (per MusicalExpert.org).
If you ask the women who made the rounds during rock music's glory days, they'll claim it was about so much more than sex – though that was certainly part of it (per Fashion Magazine). Indeed, many musicians have immortalized groupies in their songs over the years, proving that these alluring ladies left an indelible lipstick-stained mark on the music industry. So, who were the women who devoted their lives to sex, drugs, and rock 'n' roll? Here are some of the most famous groupies of classic rock.