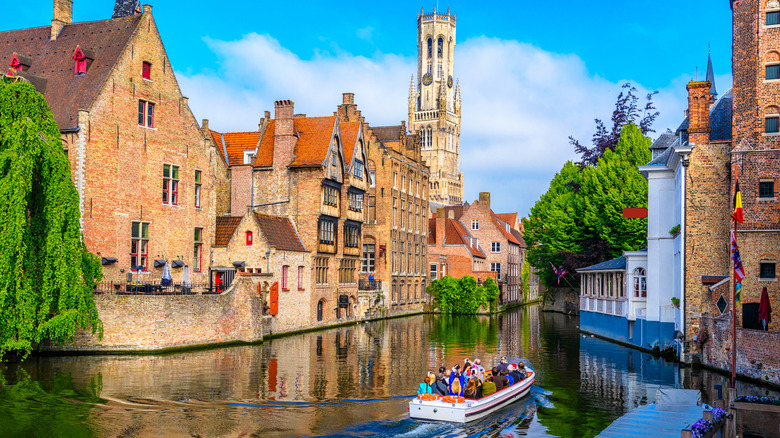 There's something about Europe that seems to scream luxury. Indulge in the continent's clichés and you might find yourself dreaming of fine Parisian restaurants, stunning Swiss chalets, and sprawling villas on the Italian coast. Maybe that's part of the appeal — according to a report published by Statista, Europe welcomed around 303 million tourists in 2021. Before the pandemic, visitor numbers peaked at 746 million. All in all, that makes Europe the world's most popular region for international tourists.
All 303 million of those people don't dine at L'Ambroisie every year, however, so it stands to reason that there's a lot more to Europe than extravagant self-indulgence. Obviously, a lot of money will go a long way, but it's entirely possible to experience the best Europe has to offer without having to take out a second mortgage — all you need to do is know where to look. From the coast of Ireland to the mountains of Romania and pretty much everywhere in between, these are the best European cities for budget travelers.
Budapest, Hungary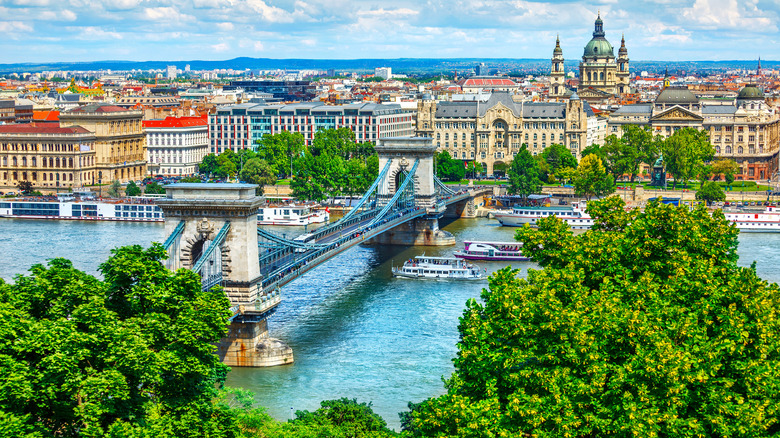 Veteran travelers will be well aware that, by quite some margin, the most affordable cities in Europe are almost exclusively located toward the eastern end of the continent. Budapest is no exception. According to Lonely Planet, Budapest has long enjoyed a reputation as an inexpensive city to visit, and while it is gradually becoming more expensive, it's still much cheaper than most other European capitals — especially those on the western side of the continent.
Like most capital cities, there's plenty to see and do in Budapest. The good news is that you'll be able to get around for a pittance: In 2022, a single bus ticket costs 350 Hungarian forints, which is about $1. Lonely Planet recommends using the city's public transport system as your own personal sightseeing tour, especially since many of the bus and tram routes pass Budapest's most famous views and monuments.
Meanwhile, the city is home to a number of market halls, each containing plenty of food options for as little as $10-15. You can also visit many of the city's famous thermal baths for less than $10 per visit. The Dandár Baths is a great option for couples or solo travelers, while Pünkösdfürdői Beach is a good option for families. All prices generally take a steep drop if you visit out-of-season in the spring or fall. Plus, the stunning autumnal colors along the Danube River are a great highlight for any fall getaway.
Sofia, Bulgaria
Bulgaria probably isn't at the top of your list of must-visit destinations. As one of the oldest cities in Europe, Sofia has been described by some as "drab," with a "distinct lack of charming old buildings."
But don't write off Sofia — or Bulgaria — just yet. This is a city filled with secrets and pleasant surprises, with far more to offer than what you'll see at first glance. According to Kayak, a walk around Sofia might have you stumbling across the ruins of a Roman theater, a charming flea market, or a top-notch Lebanese restaurant. Beyond that, the city is known for its museums and historical attractions, as well as the stunning hikes around Mount Vitosha. But how much of this can be done on a tight budget?
The answer: More than you might think. A number of cafés and kiosks offer cheap eats for tourists, and you won't have any trouble finding a hostel or guesthouse for a decent price, either. According to Metro Sofia, you can currently get a day ticket for every form of public transport for just Лв4 (4 Bulgarian Levs), or about $2, and a three-day pass isn't much more than that. The museums aren't free, but they're not expensive, either — for example, an adult ticket to the Sofia History Museum in 2022 will cost you Лв6, which is around $3. Give it a go, and you might just find that Sofia isn't quite as drab as you've been told.