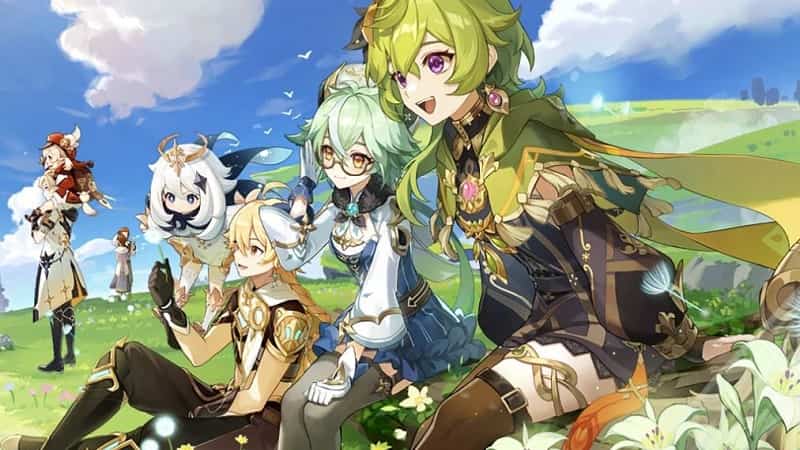 Genshin Impact Free Primogem Codes & Rewards, All The Currently Active Free Genshin Impact Gifts. Do you play Genshin Impact? Well, then you might be happy to learn that you can get some free Genshin Impact Primogem codes and other rewards every week!
Luckily for you we've got the latest Genshin Impact free codes which give you a whole bunch of stuff completely free.
Currently Active Genshin Impact Free Primogem & Reward Codes 2023
The latest Genshin Impact free Primogem codes and rewards can be seen below.
LA9C3RHPPHQH – 60 Primogems, 5 Adventure's Experience
SSRCJ8HSV7UM – 10K Mora, 10 Adventure's Experience, 5 Fine Enhancement Ore, 10 Food Items
XBRSDNF6BP4R – 60 Primogems, 5 Adventurer's Experience
GENSHINGIFT – 50 Primogems, 3 Hero's Wit
How To Redeem Genshin Impact Free Primogem & Reward Codes
Redeeming your free Genshin Impact Primogem and reward codes couldn't be easier. Just head over to this link and then enter your code, character name, server and hit redeem. It's that simple!
Keep this article bookmarked as we keep bringing you the latest free Genshin Impact Primogem and reward codes throughout 2023 and beyond!
For some additional reading you might want to feast your eyes on our PS5 complete guide which tells you everything about the console, as well as our first party PS5 games guide and constantly updated 2023 release guide too. Furthermore, we also have features that cover the best PS5 indie games, best PS5 exclusives, best PS5 FPS games, best free PS5 games, best PS5 kids games, best PS5 split-screen games and the best upcoming PS5 games as well.