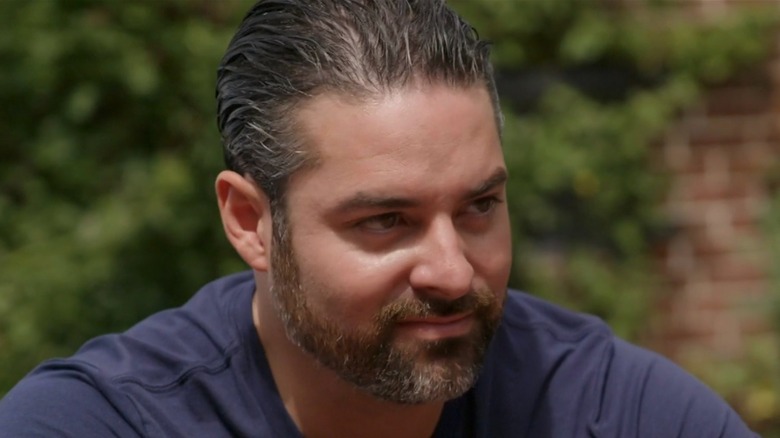 HGTV show "Rico to the Rescue" premiered in January 2023 to positive reactions on social media. The man at the center of the show, Rico León, is a fix-it professional who turns around nightmare construction scenarios, intervening with projects that have stalled out, talking to contractors who have gone incommunicado, or resolving disputes between insurance agents and homeowners. "People having a problem with their contractor call me to say, 'Rico, help me,'" he explains in the show's opening credits.
As a new host on the HGTV scene, León wants viewers to know who he is and why they should trust him. After all, the opening credits of the show call him "Denver's most trusted fixer." Thankfully, he introduced himself in a video for TikTok.
"I've done this for about 12 years," he said. "I have referred hundreds and hundreds of millions of dollars in commercial roofing, residential roofing, construction, new development." That's all well and good, but who is he outside the show? Read on for the most important things to know about Rico Léon.
Rico León grew up in Pittsburgh with a strict family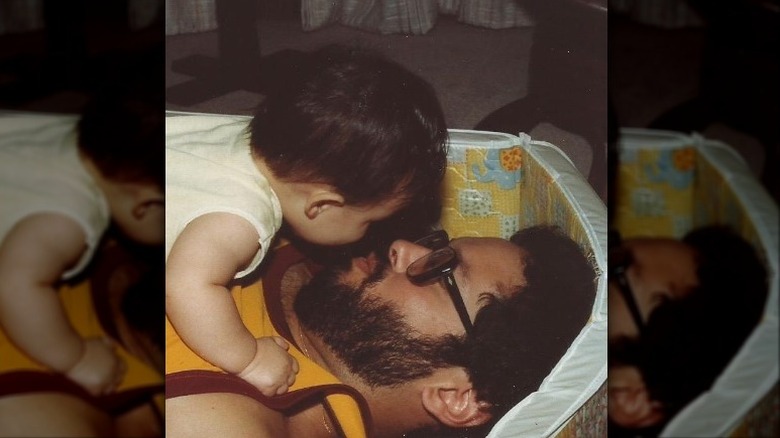 Rico León grew up in Pittsburgh, Pennsylvania. He describes his mother in particular as very strict. "She wasn't the mom I wanted," he told KDVR, "she's the mom I needed." Nowadays, though, he looks back on his childhood a little differently. "At the time I was like, 'I hate this,' but now I look back and I'm like, 'Thank God she was that way.'" After all, that experience helped him develop the work ethic he thrives on today.
When he was a bit older, León worked for Roto-Rooter in Steel City. He told eXp Realty that he managed to learn many different aspects of the construction trade through that job, from hands-on experience with things like plumbing and demolition to office-based work like marketing.
León now lives in Denver, but he hasn't forgotten his black-and-yellow roots. That is to say, he's still a Steelers fan! He shares his love of the sports team often on Instagram, including one post where he posed at a Colorado rodeo, cowboy hat and all, with a father and son decked out in Steelers gear. The HGTV star captioned the post, "Steelers fans in Denver! Fan of both!"
He's a realtor, too
Rico León's main area of expertise is construction. On "Rico to the Rescue," he helps repair relationships between homeowners and contractors who aren't doing their job. If that doesn't work, he completes the renovation himself. In other words, his HGTV show is built around people who already have homes and are making changes, often as a result of emergency situations like fires.
León has branched out into real estate. "I've always been insanely good when it came to marketing," he told the "Michael Valdes Global Podcast" (via YouTube). While working in construction, he would help realtors with their marketing at no charge, and then they would refer him customers who wanted to build homes from the ground up. However, he realized that this deal wasn't working out for him; he would be making much less building a home from scratch than the realtors would for facilitating the land purchase. "That was the main reason I got into the real-estate side."
These days, León still works as a realtor with eXp Realty. However, as before, he focuses on the marketing of it all. He helps drum up leads, which go to his business partner. He's also excited about the future now that he has a platform. "[I'm looking forward to] growing the celebrity side of it, the influencer side of it," he said. "I'm going to be doing things that are going to be crazy in the real estate realm."