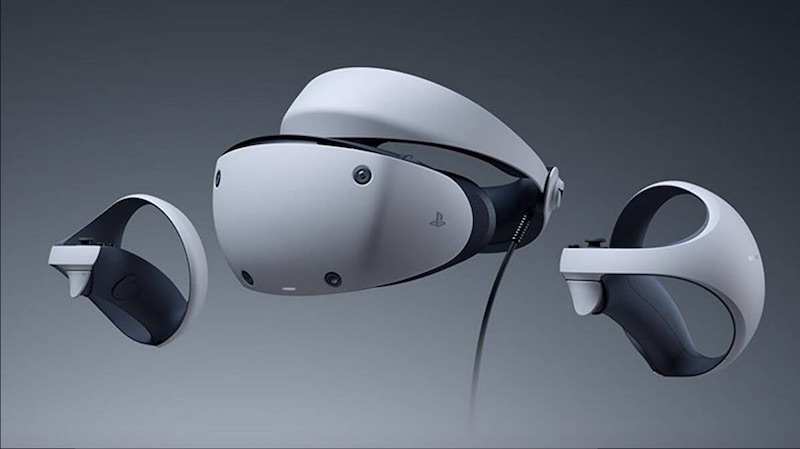 Sony Interactive Entertainment has announced the PSVR 2 launch window has been expanded with an additional nine more games. This brings the total number of games confirmed for the system to over 40 this year.
Related Content – Sony PS5 Complete Guide – Everything Explained About PlayStation 5 For New Owners In 2023
Another Fisherman's Tale
Another Fisherman's Tale is the highly anticipated follow-up to the award-winning A Fisherman's Tale.This captivating adventure game takes players on a journey through a surreal world filled with imaginative locations and mind-bending puzzles.
Gorn
The team here at Free Lives are excited to bring the frighteningly realistic depiction of gladiatorial combat to PS VR2, just like the ancient Romans would have wanted. Since we first started developing Gorn we've added lots of new weapons, foes, and game modes for budding gladiators to take down in the arena and we believe this is our best version yet! Gorn arrives on March 16.
Nock: Bow + Arrow Soccer
Nock, the latest addition to the virtual reality gaming world, combines the excitement of bow and arrow action with the thrill of a high-stakes soccer match. Players can skate and fly around a dynamic pitch, using their bow and arrow to blast the ball into their opponent's goal.
Hellsweeper VR
From the creators of Sairento VR and the publishers behind Arizona Sunshine comes the physics-defying Hellsweeper VR, an intense VR experience where earthly physics do not exist and gravity-defying movements become your new reality.
Ragnarock
Ahoy, vikings! Are you ready to rock? Ragnarock is a solo/multiplayer VR rhythm game in which you play a viking captain competing in a ship race through mythological environments. Using your two hammers, crush the incoming runes in sync with epic viking music!
Runner
Born out of a love for the look and feel of late 1980's prestige anime, Runner is a visceral arcade experience that we are excited to release on PlayStation VR2 on February 22 with platform-specific enhancements.
Startenders: Intergalactic Bartending
Dock your barship and serve up some wild creations in Startenders: Intergalactic Bartending, featuring a fully voiced campaign, millions of drink combinations, and daily leaderboard competitive modes. With its procedurally generated shifts, you'll never know what you're going to rustle up.
Sushi Ben
Sushi Ben is a VR narrative adventure where you must save a local sushi restaurant from going out of business. But it won't be easy! First, you'll need to meet the townspeople and help them out in order to earn their trust. Sushi Ben features colorful narrative encounters, beautiful 3D manga panels, and an anime-inspired art style.
Swordsman VR
Swordsman is a realistic sword-fighting game with historical factions and epic boss fights. Experience visceral combat against armored, physically simulated enemies that can parry, riposte, and dodge your attacks.
Unplugged: Air Guitar
Jump on stage in and live out your rock-star fantasy in Unplugged: Air Guitar, arriving February 22 for PS VR2. Play air guitar to some of the biggest, most insanely cool songs from world-famous rock bands, including Ozzy Osbourne, The Offspring and Weezer. Unplugged is all about making you feel like a rock legend.