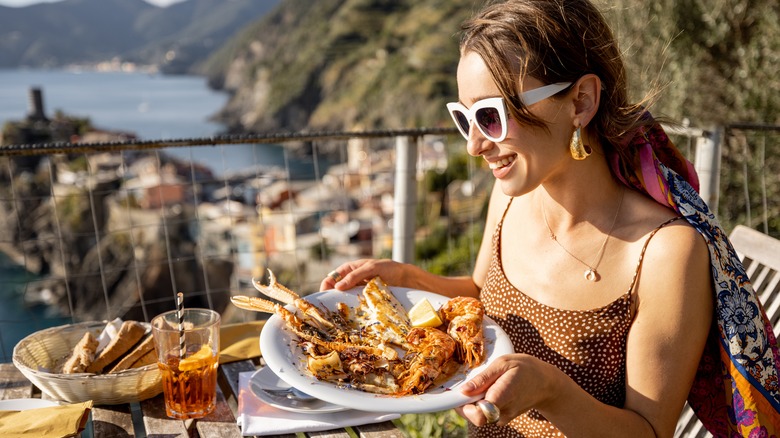 There are so many reasons to travel around the United States, from natural wonders to mind-blowing tourist attractions, but perhaps nothing is more tempting than all the delicious food to try across the country. Americans absolutely relish the opportunity to eat something delicious, unique, or straight-up strange. According to one study by the New York Post, over half (53%) of U.S. citizens consider themselves to be distinguished foodies.
America as a whole is a world-class food destination that is home to all types of cuisine and out-of-the-box dining experiences. Visitors can find traditional meals, cuisine fusions, and international dishes from the east coast to the west. While you can find good food almost anywhere in the country, certain U.S. cities seem like they are practically designed just for foodies. From the warm, buttery lobster rolls of Portland to the oozing deep-dish pizza in Chicago, there are plenty of U.S. cities for food lovers to add to their bucket lists. After careful consideration, these are the 12 best cities in America for food lovers in 2023.
New York City, New York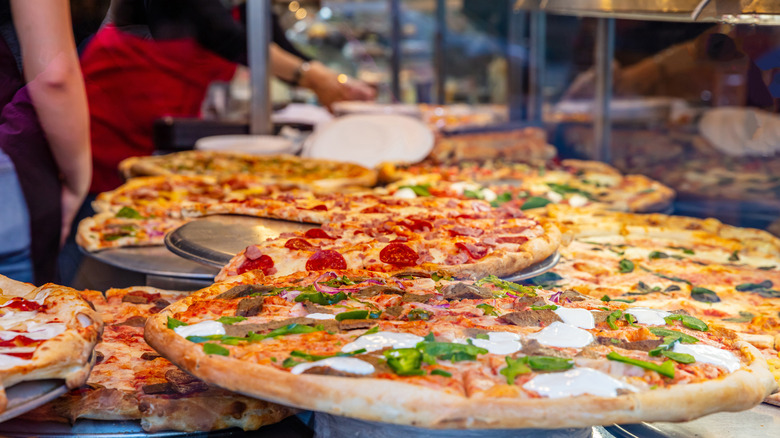 rawf8/Shutterstock
If there is one thing that New York is known for, it's pizza. The rumors are true: New York has the best pizza on the planet (sorry, Italy and Chicago!). There are slices all over New York City that will leave you feeling like you've never experienced a true pizza before. Whether you're looking for an affordable afternoon snack or you're hungry for the most luxurious piece of pizza in all of Manhattan, you'll find the slice for you in NYC. While the cheesy, saucy local delight of pizza is definitely a must-try NYC specialty, there is a myriad of foods to try when visiting the Big Apple.
New York is home to some of the finest dining establishments in the entire world, like the Michelin star-rated L'Appart, Daniel, and Ai Fiori. According to The Richest, the top restaurants in NYC have a reservation waiting list that's a mile-long, so it's best to book these types of places in advance. If you're traveling on a budget and looking for a lower-cost food adventure, there are still plenty of places in New York for you, too. Food joints like Katz's Delicatessen, Los Mariscos, and Spicy Village can fulfill your wildest cheap eats fantasies (via The Infatuation). The only problem with visiting NYC as a foodie is that there are so many different places to try. That's why it can be beneficial to join an organized food tour that can show you all the best spots.
Los Angeles, California
Los Angeles is the destination for travelers with a major sweet tooth who love to try foods that might even border on odd. There are some of the craziest desserts on the planet in the City of Angels. You can find rose petal pie at Birdie G's and buffalo milk soft-serve at Yangban Society (Via Los Angeles Eater). Los Angeles has ice cream tacos at Sweet Rolled Tacos, edible cookie dough served by the scoop at Edoughable, and frozen shaved ice treats at Oakobing (Via Yelp). Los Angeles' creative, Instagrammable concoctions aren't limited to just sugary desserts — there are plenty of avant-garde savory items to try, too!
According to The Infatuation, some of the most unique, exclusive dining experiences happen in Los Angeles, California. At Go's Mart sushi bar, you can taste some of the most exquisitely-prepared seafood platters on this side of the earth and at 71Above you can eat in one of the highest restaurants in the country, over 1,000 feet above downtown LA (Via 71Above). The thing about being a foodie visiting Los Angeles is that almost all the places you go are going to be on the expensive side. Even the cheapest meals in LA can wind up costing more than a week of food at home. However, these exceptional culinary delicacies are well worth the splurge on a foodie vacation.