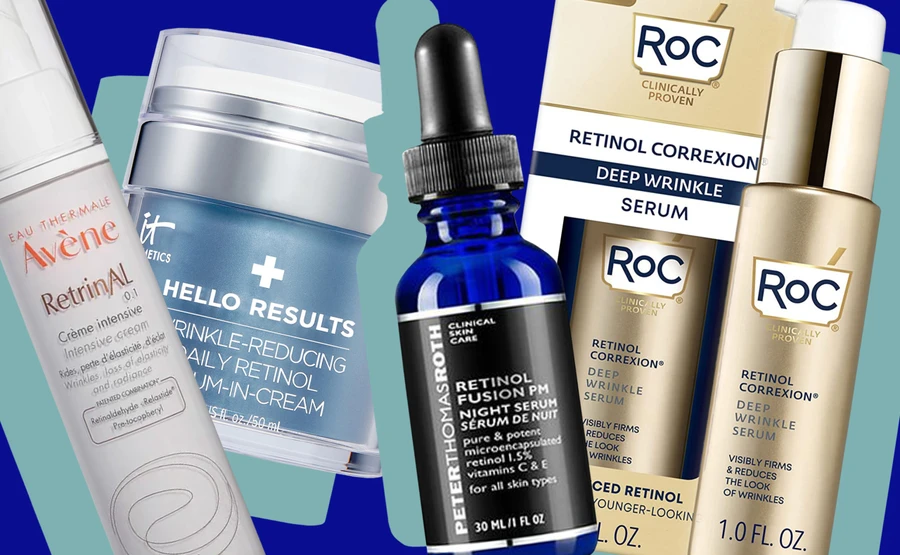 Here's why people call it their "hero" skincare ingredient.
We do a lot to achieve clearer, brighter, healthier skin: We take vitamins, apply sunscreen, wear huge hats, embrace oils, and more. That's because there's sadly no singular item that will remove the completely natural effects of aging, stress, and, ya know, life that the beauty industry and social media have trained us to believe are unwanted. We don't blame you for wanting to nourish and enhance your skin, though — it's the largest organ in your body and there are benefits (beyond beauty) to keeping it in tip-top shape. But 10-step skincare routines can be overwhelming, not to mention pricey and time-consuming. Luckily, there is one ingredient that works wonders on its own: Retinoid.
"Retinoids refers to a larger group of vitamin A derivatives that are touted for their abilities to increase cell turnover, smooth fine lines, treat acne and skin pigmentation, and stimulate collagen production," says Tiffany Jow Libby, MD, a board-certified dermatologist and Mohs surgeon at Brown University.
What is retinol?
Retinol is a less-potent version of a retinoid. The benefits are almost the same, but retinol will take longer to have a noticeable effect. While it's available in concentrated creams, retinol is also commonly used as an ingredient in OTC moisturizers and serums.
Most retinoids require a prescription to obtain (except for adapalene, the only type of retinoid you can purchase over the counter), but retinol does not. Generally, retinol is much gentler on the skin, doesn't address acne (as retinoids do), and it's available OTC. But that makes it a great introduction to the potent ingredient.
Unfortunately, with great power comes great responsibility: If used incorrectly, retinoids and retinol can cause irritation, redness, and flaking. Still, they both can slough away dead skin and promote the growth of younger healthy skin cells, making them a very appealing option for plenty of us. We asked Dr. Libby to answer all our burning (sorry) retinol-related questions, from how to use it, to how to prevent permanent damage, to which products she personally backs. While we always recommend you consult a doctor before you alter your wellness routine, read on to get started on your retinol journey.
What skin types benefit best from retinol use?
Retinol does it all, for pretty much anyone. "Every skin type can benefit from a retinol," says Dr. Libby. "With consistent use, retinol helps unclog pores, lighten dark spots, and stimulate collagen production to improve fine lines and wrinkles."
And when it comes to avoiding irritation, Dr. Libby says it's important to pay attention to how your skin reacts. "Listen to your skin," Dr. Libby urges. "Different seasons and environmental stressors may change how your skin responds to retinol, so you may need to increase tolerability by employing the 'retinoid sandwich technique'" — more on that below — "or dial back on how frequently you're using it to avoid irritating your skin." But how do you reap the benefits of retinol while avoiding the dreaded irritation?
How to use retinol
Slow and steady wins the smooth-skin race. The keys to using retinol are:
1. Using the correct amount: A pearl-sized drop will be enough to smooth over your entire face.
2. Keep consistent: After you figure out how much your skin can handle, stick to a schedule. "When first starting retinol," says Dr. Libby, "use it once a week, and if you're tolerating that well, increase it to 2-3 times per week. Eventually, you can increase to nightly use." Yes, increasing the frequency means you'll see results faster, but she warns, "there can also be negative effects with over-doing it, like causing unwanted irritation and an unhappy skin barrier."
For those with more sensitive skin types, skin cycling is a great way to introduce retinol into your skincare routine. It may sound complicated, but "skin cycling" really just refers to the practice of rotating retinol into your routine among your other products. "Using this method, you would only use your retinol 1-2 times per week on average, but you would also minimize the risk of irritation and sensitivity," Dr. Libby suggests. "One way to increase the tolerability of the retinol without compromising efficacy is by trying the 'retinoid sandwich technique': Applying a layer of moisturizer first, then your retinol or retinoid, and then your moisturizer again."
3. Cleanse and pause: After washing your face, give your skin about 30 minutes to fully dry before applying retinol. Putting retinol on top of wet skin can cause it to penetrate more deeply, which can lead to irritation for those of us with sensitive skin. So it's better to wash your face, go watch an episode of 30 Rock, and then apply.
Dr. Libby has a few additional warnings, too: "Don't exfoliate on nights that you use retinol, as this can increase the chance for irritation and skin sensitivity. And do moisturize before your retinol, as it doesn't decrease effectiveness, but helps with tolerating it so that you can use it more consistently."
Do retinol and retinoids have any negative side effects?
"Retinols and prescription retinoids accrue a bad reputation for causing skin irritation, redness, and flaking during the beginning phases of use," Dr. Libby explains. The strong agent can strip your skin of its protective barrier — the outermost layer of the epidermis — so you have to proceed with caution. Over-usage can leave your skin thinner than is healthy, which can come in the form of peeling, irritation, burning, and excessive dryness. But implementing the above methods should help you prevent those pitfalls — and have your skin glowing in no time.
The Best Retinol Creams and Serums, According to a Dermatologist
RoC Retinol Correxion Deep Wrinkle Serum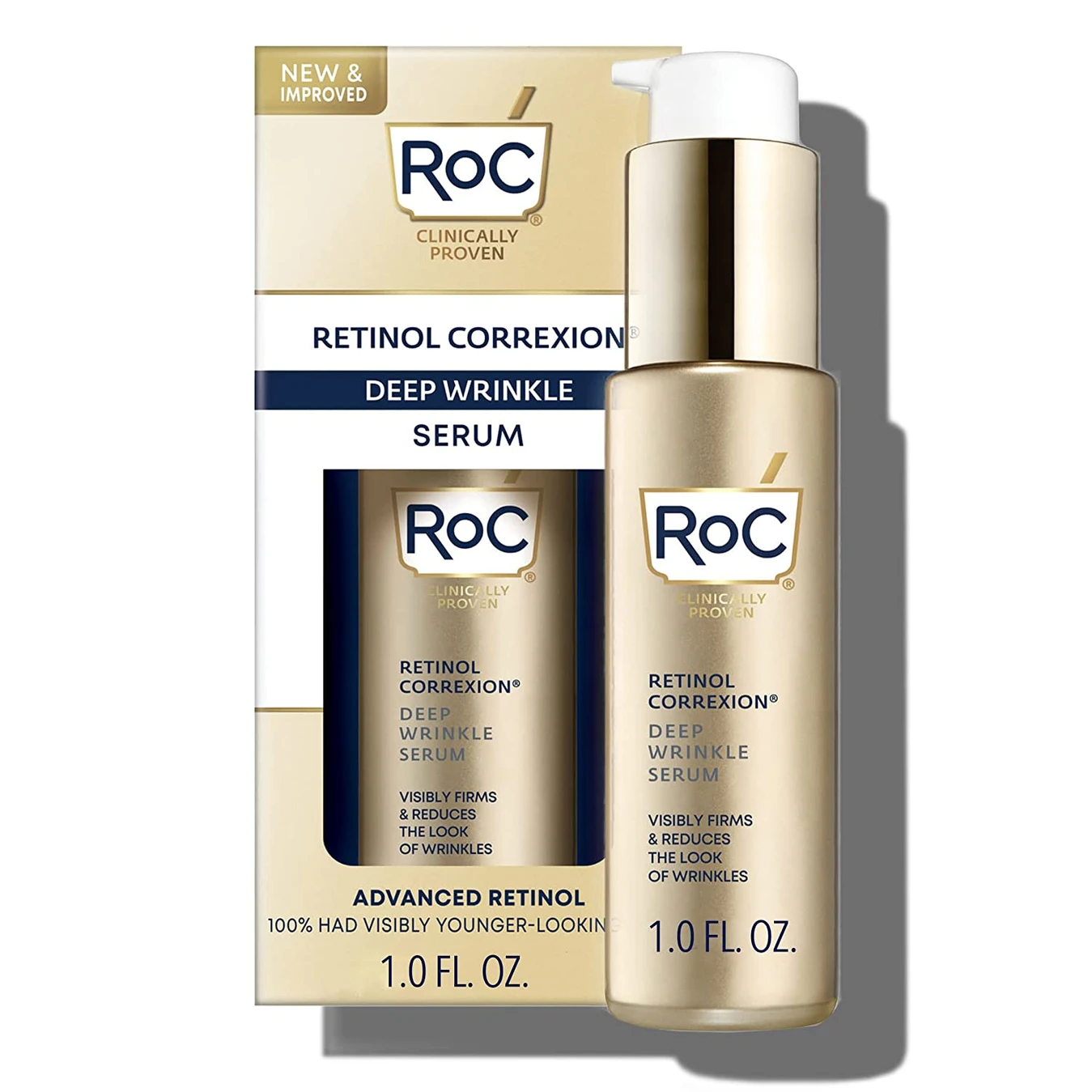 Amazon
"This serum has the vitamin A derivative, a dermatologist's most beloved skincare ingredient," Dr. Libby says. RoC is one of the most popular OTC retinol brands on the market due to its affordability and efficacy. Looking for mass approval? Their Retinol Correxion Deep Wrinkle Face Serum has over 7,000 five-star reviews on Amazon.
Avene RetrinAL 0.1 Intensive Cream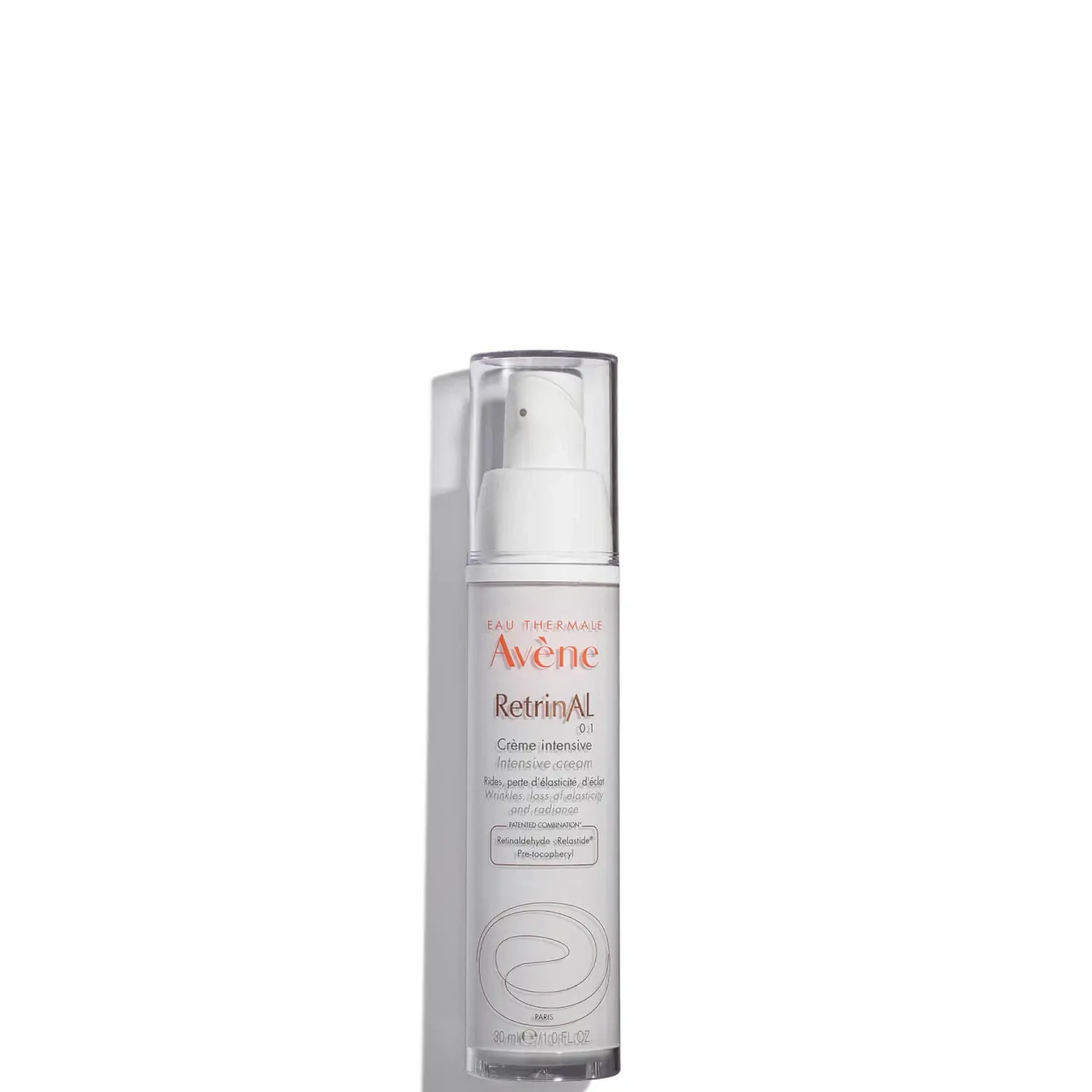 Dermstore
Dr. Libby recommends this topical for anyone who wants to address signs of aging. "Formulated with retinaldehyde, this anti-aging cream helps improve the appearance of fine lines and evens skin tone." And if you're looking for a retinol-packed eye cream, Avene also makes a RetrinAL formula, which can help banish minor wrinkles and other signs of fatigue.
IT Cosmetics Hello Results Wrinkle-Reducing Daily Retinol Serum-In-Cream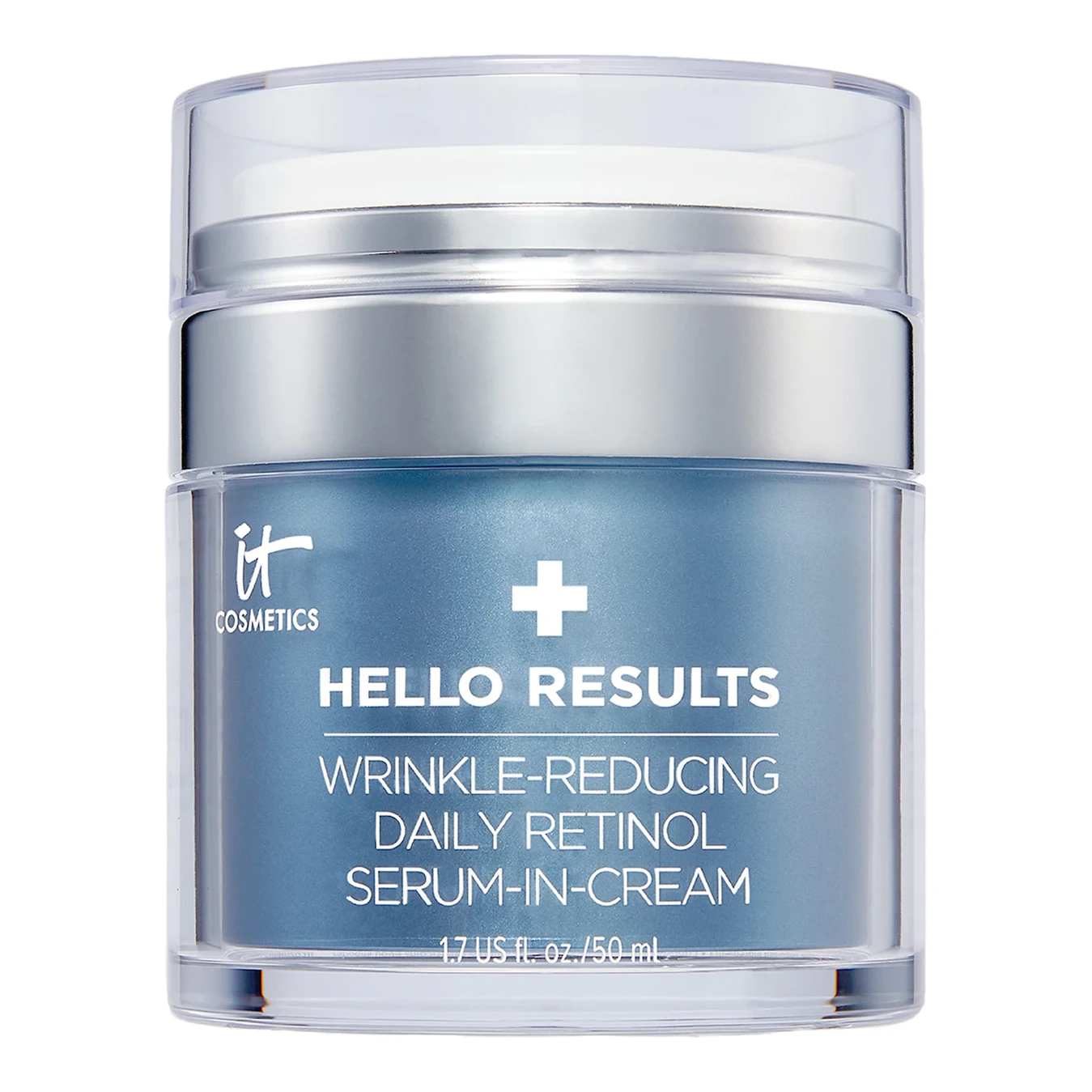 Sephora
According to Dr. Libby, from its packaging down to its formula, this product is the cream of the crop. "The jar dispenses the perfect amount, a pearl-sized dollop of retinol, to apply to your entire face and neck. The product is formulated with niacinamide and vitamin E to enhance the improvement of skin texture and tone, and boost collagen production."
La Roche Posay Effaclar Adapalene 0.1%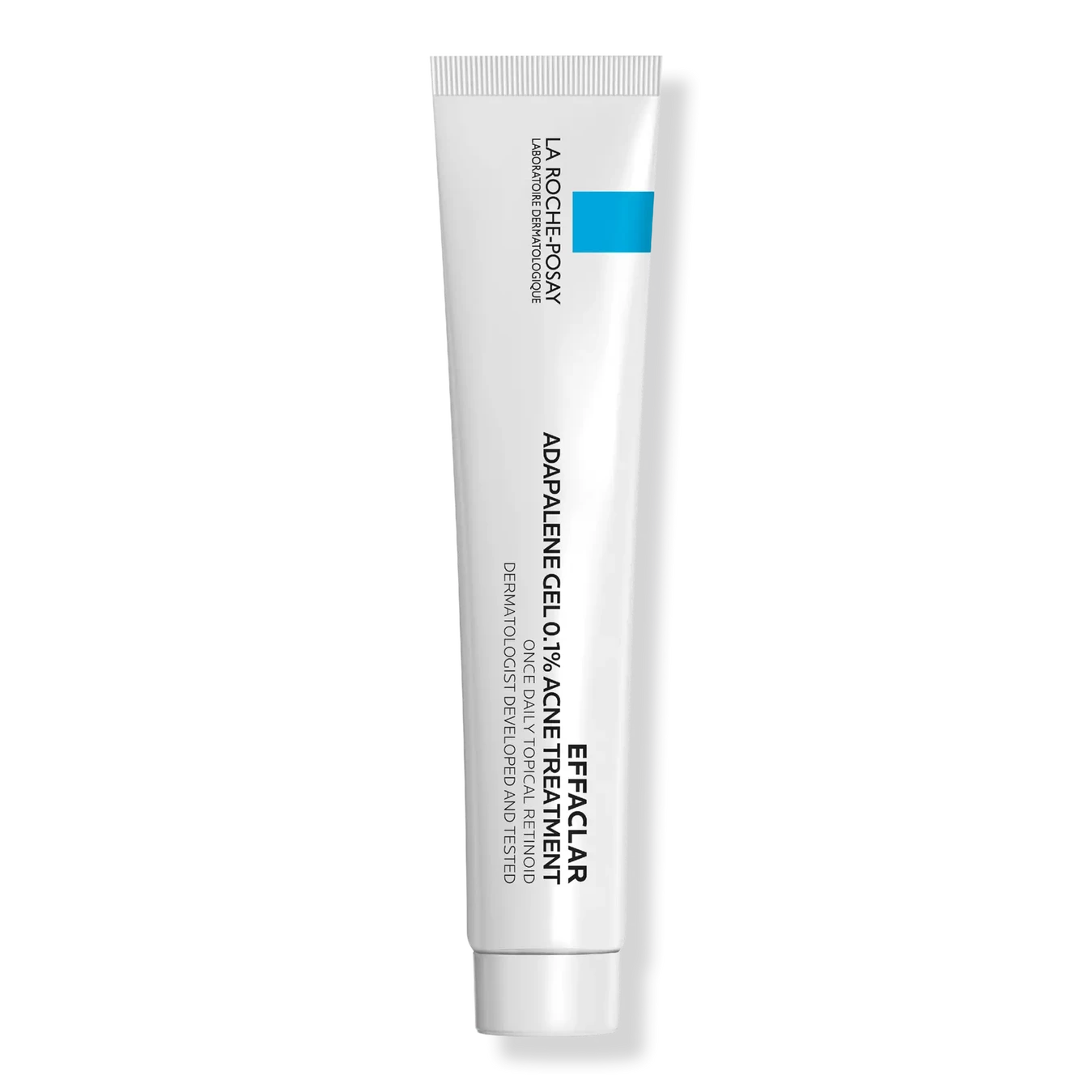 Ulta
"Gel adapalene is the strongest retinoid you will find OTC. It works to prevent and treat acne and unclog pores," she says. This product is also known to reduce hyperpigmentation from acne blemishes. But if you need something stronger than an adapalene, consider going to a doctor to get a prescription retinoid.
Paula's Choice 0.3% Retinol + 2% Bakuchiol Treatment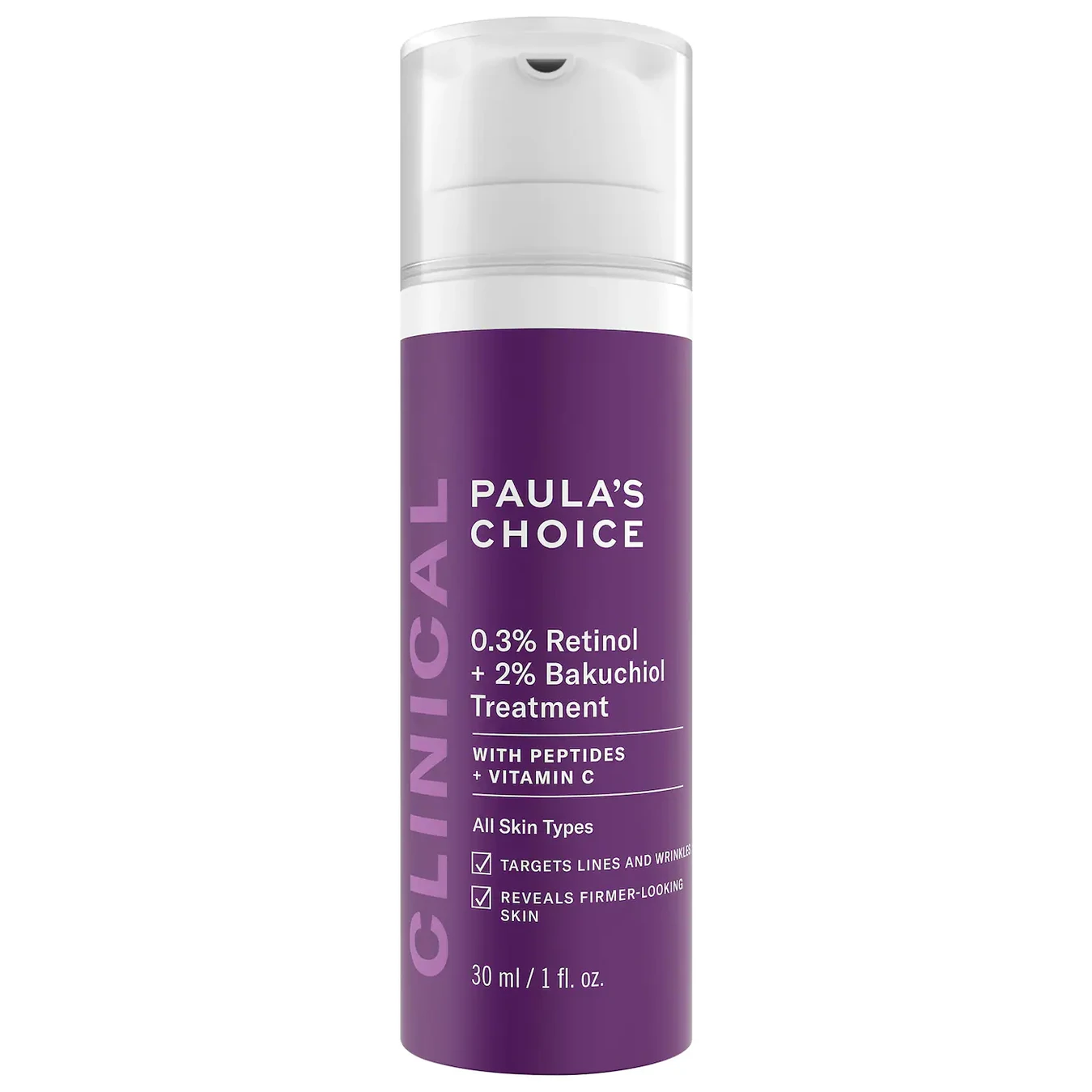 Paula's Choice
Combining retinol, bakuchiol, and peptides, this TikTok-loved retinol is a triple-action product. The first two ingredients address fine lines and loss of firmness, while the peptides help support natural collagen. Don't be alarmed when it pumps out a small dot of product — remember, that's all what you need for your entire face. Reviewers agree that this formula works on all skin tones.
Peter Thomas Roth Retinol Fusion PM Night Serum
Peter Thomas Roth
If you want your retinol in serum form, try this option. It contains 1.5% concentration of encapsulated, time-released retinol, which means it'll gently exfoliate throughout the night (instead of in one burst when you apply it). It also contains antioxidants and hydrating ingredients like squalene to help replenish all that moisture that gets zapped when you use retinol. Translation: You get great results with limited irritation.
Want more great content?
Sign up here to jumpstart your mornings with Katie's dynamic daily newsletter, Wake-Up Call.