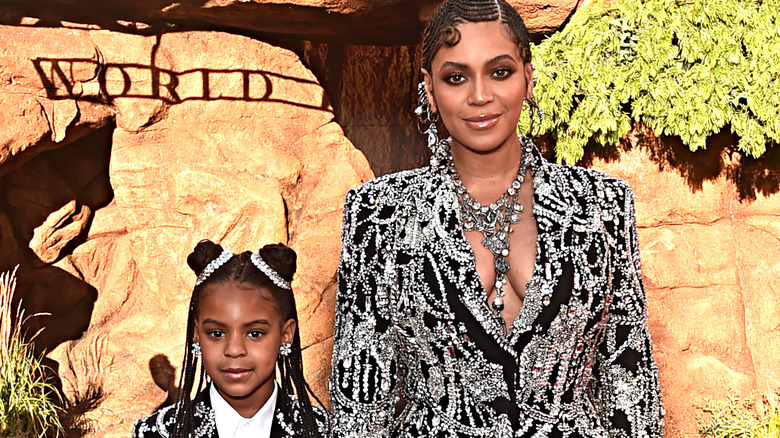 Beyoncé and Jay-Z were superstars in their own right before they got together, so you could only imagine the way the world reacted when it was finally announced that the two were crazy in love with each other. Who would've thought that these friends turned lovers would eventually share a family of five?
The couple has three children: Blue Ivy Carter, Rumi Carter, and Suri Carter. With a lot of their lives spent in the spotlight, they try to keep their personal lives to themselves as much as they can. The news of their first child, however, was a joyous occasion that they couldn't help but share with the world. Beyoncé announced her pregnancy to the public at the 2011 VMAs, and it was a mic drop moment — literally. After a passionate performance of her hit song "Love On Top," Beyonce dropped her microphone and proceeded to unbutton her blazer to reveal her baby bump, which she then rubbed as she smiled at the cheering audience. "You are so overjoyed. There's no words that can express having a baby growing inside of you, so, of course, you want to scream it out and tell everyone" the "Love On Top" singer shared in her documentary "Life is But a Dream" (via US Magazine).
Since giving birth to Blue Ivy, Beyoncé's personal life, family life, and relationship with Jay-Z have significantly changed for the better. Here's a look inside Blue Ivy's relationship with her mom Beyoncé.