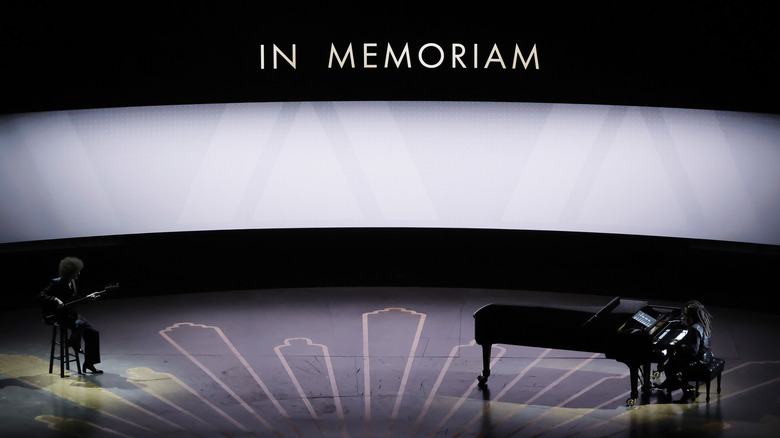 The Oscars are all about celebrating the best actors, filmmakers, and movies from the past 12 months. However, every ceremony features a moment of reflection that honors the most notable filmmakers who passed away within the last year.
The 95th edition of the Academy Awards was no different as it boasted an emotional In Memoriam segment that was accompanied by a musical performance by Lenny Kravitz and a heartfelt introduction from John Travolta. The montage included a long list of names, such as Olivia Newton-John, James Caan, Angela Lansbury, Raquel Welch, Wolfgang Petersen, and songwriter Burt Bacharach — along with many other notable celebrities who passed away in recent times.
That said, this year's In Memoriam also left out some notable names, including "Saving Private Ryan" star Tom Sizemore, who recently died aged 61. Anne Heche, the "Donnie Brasco" and "Volcano" star who had a lengthy career in both film and television, was also noticeably absent from the segment in question. Elsewhere, Leslie Jordan, Gilbert Gottfried, Cindy Williams, Paul Sorvino, Tony Sirico, and Fred Ward didn't make the cut, despite their notable contributions to Hollywood throughout the years. However, the Academy's biggest mishap was arguably leaving out a performer who starred in a film that was actually up for nomination in three categories at the 2023 ceremony.