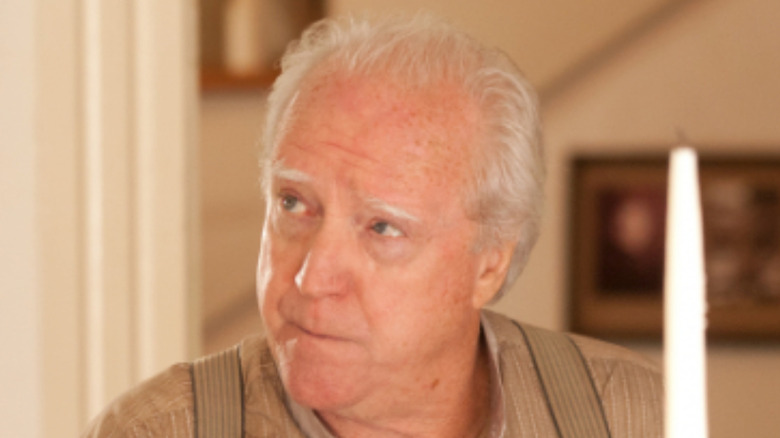 As "The Walking Dead" prepares to wrap up this year, many characters have come and gone in its 11-year run. The same can be said for the number of actors that have come into and out of the show. While the body count of characters is much higher, you may not realize that some of the actors involved in the show have passed away.
With at least 934 total cast members per the show's IMDb page, it can be challenging to remember all of them and know their status. The sheer number is due to both the number of seasons and the number of extras/walkers required for each episode.
Five actors involved in the show have passed away since its inception. You may have missed the announcements, or they are lesser-known. These actors include one-time extras, those with limited repeat roles, and even a well-known character from the main cast of multiple seasons.
Scott Wilson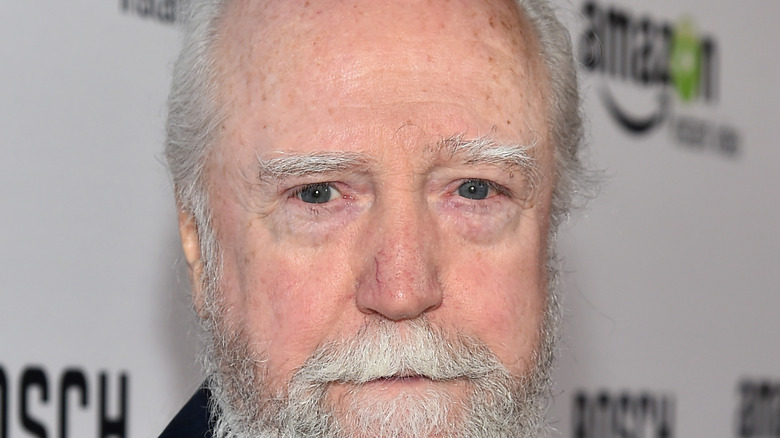 With five decades of acting experience under his belt, Scott Wilson is the best-known actor and also the oldest on this list. According to the New York Times, his breakout role was in the 1967 film "In Cold Blood," based on a Truman Capote novel. From there, he went on to star in 80 films and television shows throughout his career. Wilson joined the cast of "The Walking Dead" in season two, where he played a farmer who let the group take refuge on his farm.
The character was a welcome addition to the show with his moral compass and provided a great dynamic for the character Rick. The character survived until halfway through the fourth season when he was a victim of the Governor, who was just as a monster as the walkers themselves. Wilson did film two guest appearances, which aired in season nine after his real-life death in October of 2018. He died of cancer at the age of 76, but his last scenes provided a fitting tribute to both the man and the character.
Russell Durham Comegys
Russell Comegys was no stranger to the industry when he was cast in his very brief role in "The Walking Dead." Although his name isn't well-known, he has made many appearances in films, such as "The Lucky One" and "The Punisher," and shows such as "The Vampire Diaries." Unfortunately, his career was cut short.
He was in one episode of "The Walking Dead," and you may miss him if you blink. He played a hitchhiker in the twelfth episode of season three. Rick, Carl, and Michonne are driving to retrieve more weapons to prepare for an attack by the Governor when they pass a man, played by Comegys, on the road. They speed past him, despite his pleas that they stop. This scene serves an essential purpose in showing the state of the world at this point in the show by demonstrating that they couldn't take the risk of taking on anyone new. The promising actor died at the age of 45 in 2017 when, according to Savanah, Georgia news station WTOC both he and another person were killed in a rollover car accident.
Dango Nguyen
Under the stage name Dango Nu Yen, Dango Nguyen was just getting started in his acting career when he appeared on "The Walking Dead." With two TV episodes and one film before this, Nguyen landed his longest stint in the industry yet when he appeared in seven episodes of the third season of "The Walking Dead." Acting was his third career after wrestling and almost 20 years as a firefighter.
The Athens-Clarke County Fire and Emergency Services announced his death on its Facebook page, demonstrating that you were considered family for life once you were in their firefighting family. The wrestler/firefighter/actor died at the age of 48 from cancer in 2019. He played a bodyguard of the Governor and clashed with Rick's group when they were in Woodbury. His experience led him to parts in "The Originals" and "MacGyver," and he also completed stunts in several films and movies, including "Mile 22," "NCIS: New Orleans," and "Insatiable," before his talent was cut short because of his illness.
Moses J. Moseley
Coming in at under Dango Nguyen's number of episodes, we have the youngest person on this list and the most recent death, Moses J. Moseley, who was 31 at the time of his death. His roles were mostly uncredited before appearing on the show, but one of them was for "The Hunger Games: Catching Fire."
His real claim to fame came when he was in six episodes throughout the first three seasons of "The Walking Dead." Moseley played Mike, who was one of Michonne's jawless pet zombies. After the show, he appeared in single episodes of other shows. Unfortunately, he died from a gunshot wound to the head at such a young age. According to Today, the autopsy was not conclusive. This makes his cause of death in January of 2022 still unconfirmed, even though he was found in his car with the gun in his lap.
If you or anyone you know is having suicidal thoughts, please call the National Suicide Prevention Lifeline​ at​ 1-800-273-TALK (8255)​.
Rodney M. Hall
With "The Walking Dead" as his second acting role ever, we have the relatively unknown actor, Rodney M. Hall, who needs to be included in this list. His first role was in the film "Hall Pass." After this, he was in the second episode of the first season of "The Walking Dead" as a walker. This episode featured Rick and Glenn slathering guts all over themselves to get through a crowd of walkers, Hall included. It is difficult to pick him out of this large undead crowd, but he did complete a few other appearances before his death in 2021.
Hall also had parts in "Franklin & Bash," "Drop Dead Diva," "The Underlying," and "Devil's Knot." Not much is known about his life between his last screen appearance in 2013 and his death at age 50 from an apparent drug overdose. The memorial announcement cited donations to drug and alcohol facilities.
If you or anyone you know is struggling with addiction issues, help is available. Visit the Substance Abuse and Mental Health Services Administration website or contact SAMHSA's National Helpline at 1-800-662-HELP (4357).
Jansen Panetierre
Actor Jansen Panetierre appeared briefly in "The Calm Before," a Season 9 episode of "The Walking Dead," as Casper, one of a handful of Hilltop Colony members who headed for the fair shortly before that episode's infamous massacre. Casper and his companions were caught en route and slaughtered by Alpha. Later, a zombified Casper was killed a second time with an arrow fired by Yumiko.
Panetierre, whose sister was "Nashville" and "Scream VI" star Hayden Panetierre, began his career as a voice-over actor in numerous animated projects like "Blue's Clues" and "Ice Age: The Meltdown" before moving into live-action roles on "Even Stevens" and "Everybody Hates Chris." He appeared opposite his sister in several films, including 2012's "The Forger," and was top-billed in the 2015 action feature, 'The Martial Arts Kid." Panetierre remained active after his "Walking Dead" stints in TV features like "How High 2" with Lil Yachty and indie efforts like "Love and Love Not."
Panetierre died at the age of 28 on February 19, 2023. In a statement issued to ABC News (via Deadline), his family said that the cause of death of cardiomegaly — a condition that causes an enlarged heart — as well as aortic valve complications.