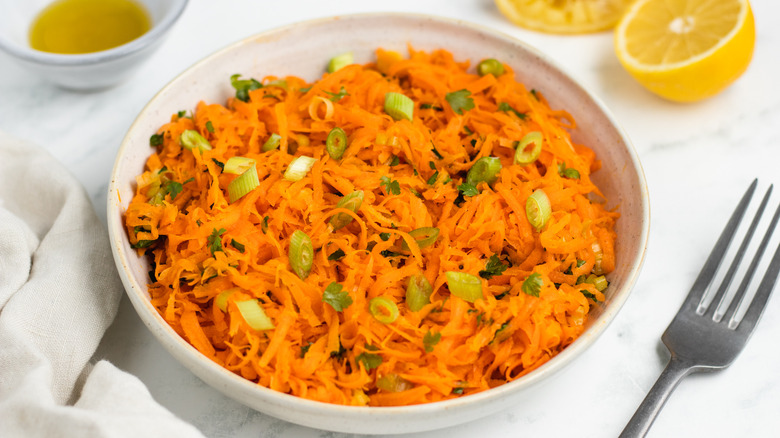 Salads come in many shapes and sizes, and they span far beyond the classic salad with a lettuce base. This shredded carrot salad recipe contains zero lettuce, but with the filling shredded carrot base, you won't even miss it. And, there's a good reason why we all should be eating more carrots as there are many health benefits, not to mention the fact that the bright vegetable tastes delightfully earthy and refreshing. The recipe comes complete with instructions on making a sweet and sour dressing that pairs incredibly well with the carrots, so you really can't go wrong here.
Recipe developer Catherine Brookes is the brains behind this colorful salad that is just as tasty as it is beautiful. "I love the crunch and color of this healthy salad! It's packed with goodness, and the sweet and zingy dressing pairs perfectly with the sweetness of carrots," Brookes raves. "Carrots are an amazing source of nutrients such as vitamin A and beta carotene. They also taste delicious!" A salad that tastes good and provides an abundance of nutrients? We consider that a win-win.
Gather the ingredients for this shredded carrot salad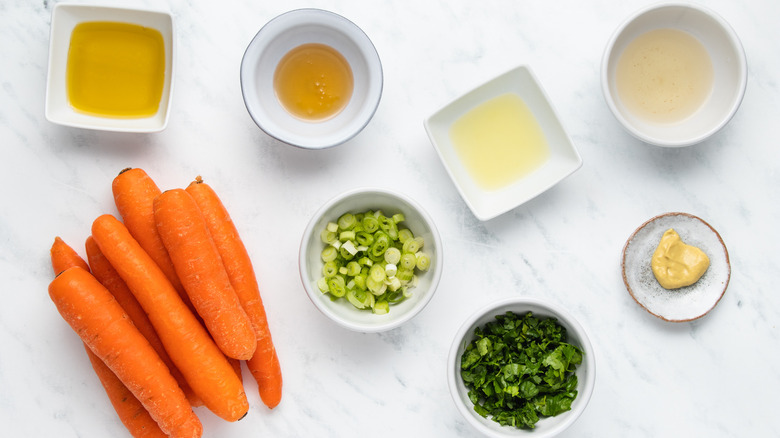 Most of the ingredients required for this recipe can be found in the grocery store's produce section. You will need carrots, fresh parsley, extra virgin olive oil, lemon juice, apple cider vinegar, honey, Dijon mustard, salt, and pepper to taste. Easy enough, right?
Peel and shred the carrots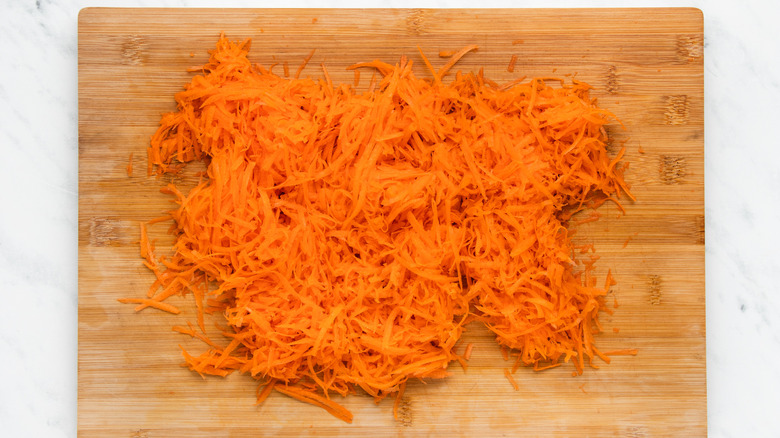 Before you do anything else, wash off the carrots well. Then, use a box grater or the shredding attachment on your food processor to peel and shred the carrots. Brookes says if it's easier, "You could certainly use ready-made shredded carrot here." Just do what works for you!
Mix the dressing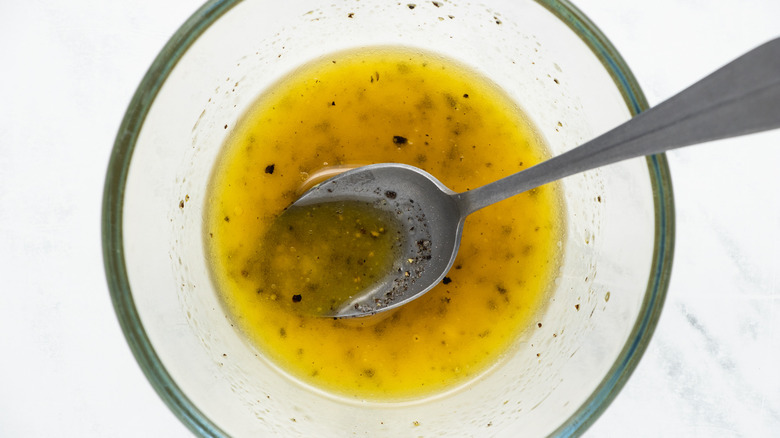 Every salad has a good dressing to go with it, and that's certainly the case here. To make the dressing, add the olive oil, lemon juice, vinegar, honey, Dijon mustard, and some salt and pepper to taste to a bowl and mix with a spoon to combine. There, you have the flavorful salad dressing. "The dressing is a balanced combination of sweet and sourness, with a little warmth from the mustard too," Brookes says of the flavor.
Assemble the salad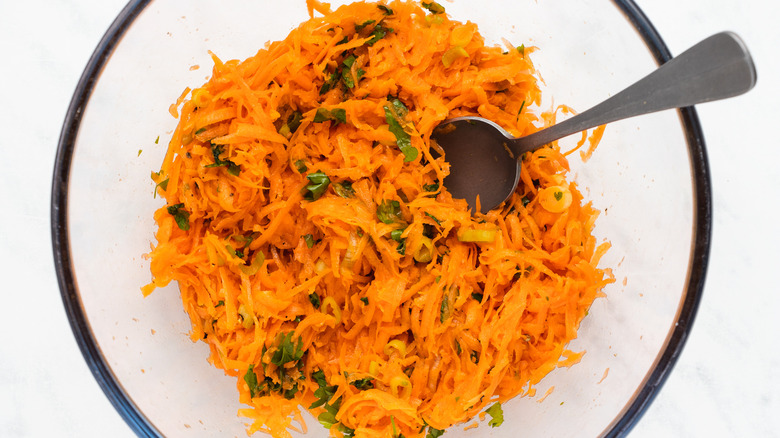 Add the shredded carrots, parsley, and green onion to a large mixing bowl. Last, drizzle the dressing over the top and toss to combine.
Serve and enjoy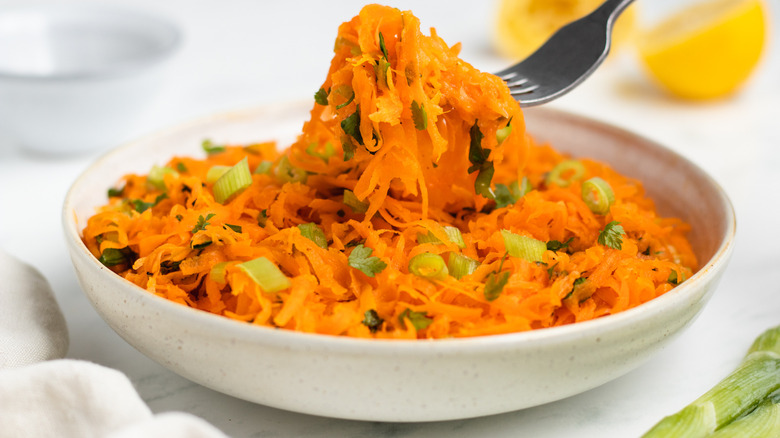 All you need to do is spoon the salad into bowls or plates of your choice and enjoy. This salad is a great starter, but you can also enjoy it as a snack or side dish. "It's great served as a side along with meat dishes such as salmon, chicken, or burgers," Brookes adds. "You can also serve it alongside rice and pasta dishes."
In case of leftovers, Brookes has a solution: "Leftovers will keep well in the fridge up to 2 days."