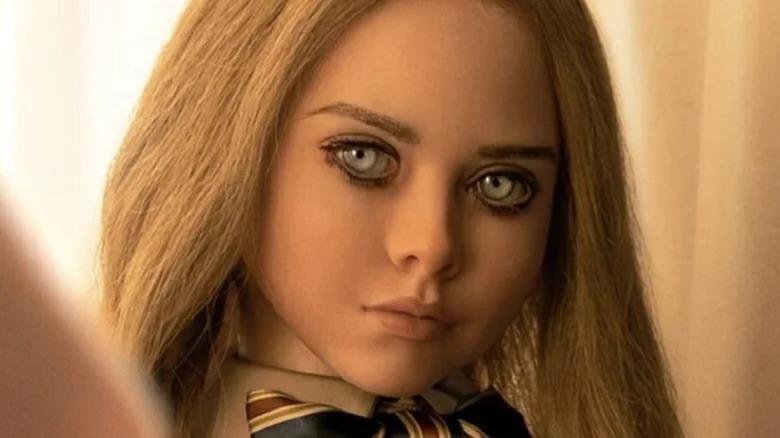 If we know anything about the movie industry, it's that Hollywood loves its sequels. That much is obvious from the way we're constantly bombarded with trailers, posters, promos, and news stories about upcoming franchise films. But even as we're being inundated with info about retreads, revivals, and follow-ups, there are quite a few part twos (and beyond) that have successfully stayed under the radar.
And while we may take it for granted that every superhero adventure and action blockbuster has more franchise filler to come, some long-gestating reunions or odds-defying continuations might totally surprise you. From indie comedies to action epics, let's take a look at some of the sequels you didn't know were being made.
Updated on March 10, 2023: Sequels are hitting theaters and streaming services all the time, and we've updated this list to keep you informed on all the future films that you might've missed out on. We've got the lowdown on part twos, threequels, and installments that are decades in the making. So keep coming back for all the latest info on these upcoming sequels.
Murder Mystery 2 – March 31, 2023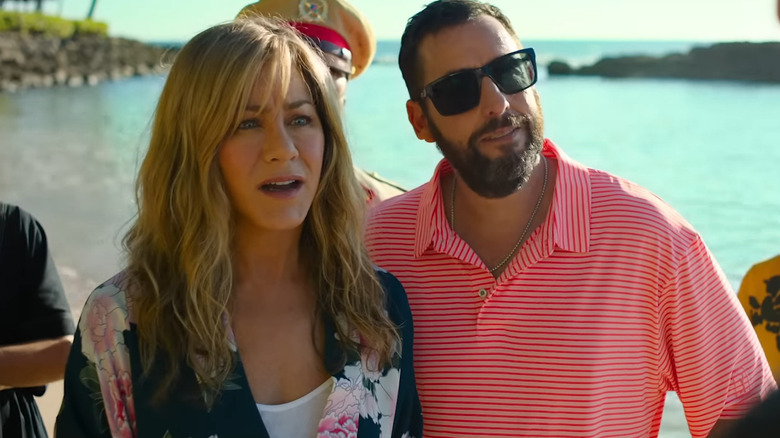 After earning its crown as the most popular Netflix film of 2019, it shouldn't come as a surprise twist that "Murder Mystery" is getting a sequel. The original film starred Adam Sandler and Jennifer Aniston as a married couple who find themselves wrapped up in a murder mystery aboard a billionaire's yacht. Sandler and Aniston will both be reprising their roles as Nick and Audrey Spitz, respectively, for the sequel, which will bring together a new ensemble cast for a whodunit that will film in both the Caribbean and Paris.
Also returning for the sequel is writer James Vanderbilt, and Jeremy Garelick will be replacing Kyle Newacheck in the director's chair. Considering that the Spitzes stumbled into their first murder mystery mostly by chance, it will be interesting to see how they wind up entrenched in another. Perhaps Vanderbilt's script will cook up circumstances stemming from the promotion to detective Nick receives at the end of the first film. According to People, filming wrapped in April 2022, and "Murder Mystery" will hit Netflix on March 31, 2023. And when it does, expect to see the return of Adeel Akhtar and John Kani from the first film, along with newcomers Mark Strong, Mélanie Laurent, Jodie Turner-Smith, Kuhoo Verma, Enrique Arce, Tony Goldwyn, Annie Mumolo, and Zurin Villanueva (via Deadline).
Spider-Man: Across the Spider-Verse – June 2, 2023
A dazzlingly original film full of humor, action, comic book theatrics, and heart, 2018's "Spider-Man: Into the Spider-Verse" earned $375 million at the global box office, took home an Academy Award for best animated feature, and became one of the most critically acclaimed superhero movies ever made, according to Rotten Tomatoes. All that, plus an endlessly repeatable premise — Miles Morales travels through the multiverse and meets other Spider-beings — made a sequel very likely.
A follow-up was officially announced in November 2019, with Christopher Miller and Phil Lord returning as producers, along with new director Joaquim Dos Santos and screenwriter David Callaham. In April 2021, Variety revealed that Kemp Powers and Justin K. Thompson would join Dos Santos as co-directors. As Sony executive Amy Pascal told Vanity Fair, the sequel will examine Miles Morales and Gwen Stacy's burgeoning relationship as it deepens from friendship into romance. Plus, it will thrust Miles into a truly complex and dangerous situation. According to the official plot synopsis, "Brooklyn's full-time, friendly neighborhood Spider-Man is catapulted across the Multiverse, where he encounters a team of Spider-People charged with protecting its very existence. But when the heroes clash on how to handle a new threat, Miles finds himself pitted against the other Spiders and must redefine what it means to be a hero so he can save the people he loves most."
That threat that divides the Spider-World is no doubt the Spot, an inter-dimensional baddie able to sprint through the multiverse at incredible speeds. The Spot will be voiced by Jason Schwartzman, joining returning cast members Shameik Moore (Miles), Hailee Steinfeld (Gwen), Jake Johnson (Peter B. Parker), Brian Tyree Henry (Jefferson Davis), and Luna Lauren Velez (Rio Morales). Greta Lee and Oscar Isaac will reprise their post-credit roles as Lyla and Miguel O'Hara (Spider-Man 2099), joining new additions Issa Rae (Jessica Drew, aka Spider-Woman), Daniel Kaluuya (Hobie Brown, aka Spider-Punk), Rachel Dratch, Shea Whigham, and Jorma Taccone — as well as a whole host of Spider-People and animation styles.
"Spider-Man: Across the Spider-Verse" was initially set to hit theaters in April 2022, but Sony pushed the release to June 2, 2023.
Transformers: Rise of the Beasts – June 9, 2023
Directed by Steven Caple Jr., "Transformers: Rise of the Beasts" will bring back the popular Autobots — such as Optimus Prime and Bumblebee — while introducing several new-to-the-films "Beast Wars" characters like Maximal leader Optimus Primal, who will be voiced by Ron Perlman. The main villain of "Rise of the Beasts" will be the Terrorcon Scourge, and the film will also introduce his sidekick Nightbird, although voice actors have not yet been confirmed for either character. "Transformers: Rise of the Beasts" is set to hit theaters June 9, 2023.
Caple will be working from a script written by Joby Harold, who was also responsible for the screenplay for "King Arthur: Legend of the Sword" and wrote for Disney+'s "Obi-Wan Kenobi" series. Caple is best known for directing "Creed II," starring Michael B. Jordan. "Transformers 7" will star "Hamilton" and "In the Heights" actor Anthony Ramos, alongside "Judas and the Black Messiah" actor Dominique Fishback. Plus, Michelle Yeoh will voice Maximal Airazor, Peter Dinklage will play the villainous Scourge, and Pete Davidson will play Autobot Mirage, replacing the late Francesco Quinn (via Variety). The movie will take place in the 1990s, as the Autobots and Maximals do battle with the Decepticons, Predacons, and Terrorcons.
"Rise of the Beasts" is expected to fuel at least three movies. Paramount revealed in early 2022 that the film would actually kick off a new "Transformers" trilogy, promising plenty of Autobot action for many years to come.
Extraction 2 – June 16, 2023
When the action-thriller "Extraction" hit Netflix in 2020, it quickly established itself as the most-watched original film in Netflix's history, making a sequel practically inevitable. Sure enough, less than two weeks after "Extraction" premiered on the streamer, Deadline reported that a sequel was already in the works, with MCU veterans Chris Hemsworth and Joe Russo set to star and pen the script, respectively. Original director Sam Hargrave will be returning to direct.
The sequel will once again center around Hemsworth's mercenary character of Tyler Rake, who the first teaser confirms survived the original film despite all evidence to the contrary. Russo has indicated that he's interested in exploring Rake's backstory as he is following him after the events of "Extraction." As for those post-"Extraction" events, we know the film will involve Rake heading into a prison to rescue a Georgian gangster's family. In addition to a snowy prison yard action scene, Entertainment Weekly has also detailed an exciting moment involving a helicopter landing on a train as Hemsworth deals with a whole bunch of baddies. We'll get to see all this play out on Netflix when the adventure arrives on June 16, 2023.
Russo also has big plans for the "Extraction" franchise beyond the sequel, saying at his CCXP panel, "We are working at building out a universe of films that could potentially explore some of the other characters from the first movie and some new characters and see more historical interaction between the characters." In a previous interview, Russo elaborated on this position, telling Collider, "We're trying to find more interesting ways to tell these stories and cross-pollinate them. … Can we go backwards and forwards at the same time? Can things that happened in the past affect the movies in the present? … Can we see different points of view? … I think what makes that a compelling element to the 'Extraction' universe is it is a global franchise telling global stories, and we'd like to diversify the point of view in those movies."
Indiana Jones and the Dial of Destiny – June 30, 2023
Paramount Pictures
As part of Disney's whirlwind of announcements during their 2020 Investor Day event, the studio reaffirmed that a fifth installment in the iconic Indiana Jones franchise is on the way and will once again star Indy himself, Harrison Ford. At 78 years old, Ford will likely be retiring his trademark whip and fedora by the end of "Indiana Jones and the Dial of Destiny."
However, we do know he'll be joined in his adventure by Phoebe Waller-Bridge of "Fleabag" fame, who will be playing Indy's goddaughter, Helena. Mads Mikkelsen of "Hannibal" will play the villain of the piece, a Nazi scientist working for the U.S. government during the Space Race, and he'll be joined by Oscar nominee Antonio Banderas, Boyd Holbrook, and Shaunette Renée Wilson. Plus, John Rhys-Davies is coming back, reprising the role of Indy's trusted companion Sallah. They'll all be accompanied by a score from John Williams, who's returning for Indy's newest adventure.
In the director's chair for "Indiana Jones 5" is James Mangold, who already knows what it's like to bring the legacy of a beloved action hero to a dignified end. Mangold previously directed 2017's "Logan," which served as the final adventure for Hugh Jackman's Wolverine and Patrick Stewart's Charles Xavier, characters they'd both been playing in numerous films since 2000's "X-Men." "Logan" earned Mangold an Academy Award nomination for Best Adapted Screenplay and served as a thrilling and satisfying conclusion for Jackman and Stewart's characters.
While "Indiana Jones 5" isn't likely to skew nearly as dark as "Logan," we can only hope that its farewell to the adventurous archaeology professor will be as moving when the PG-13-rated film hits theaters on June 30, 2023.
Insidious 5 – July 7, 2023
FilmDistrict
The long-running "Insidious" franchise is getting a fifth installment. And this time, franchise star Patrick Wilson will be settling into the director's chair.
The first two films follow a couple whose young son is haunted by otherworldly beings and what happens when the family fights back, while the third and fourth are prequels that focus on the psychic who aided the heroes of the first two films. "Insidious 5" will follow the son from the original movie, now a decade older, as he heads off to college.
"I'm honored and thrilled to be at the helm of the next 'Insidious' installment, which will provide an amazing chance to unpack everything the Lamberts went through a decade ago, as well as deal with the consequences of their choices," Wilson said in a statement regarding his directorial duties for "Insidious 5." "Directing the movie is both professionally and personally a full circle moment for me, and I am extremely grateful to be entrusted in continuing to tell this frightening and haunting story. Into the further we go…"
The script for "Insidious 5" was penned by Scott Teems and based on a story by Leigh Wannell, who wrote the first four "Insidious" films. According to Deadline, Wilson and other "Insidious" veterans like Rose Byrne and Ty Simpkins will be joined by newcomers Sinclair Daniel, Peter Dager, and Hiam Abbass. "Insidious 5" will unspool in theaters on July 7, 2023.
Mission: Impossible – Dead Reckoning Part One – July 14, 2023
In the mid-1990s, Hollywood churned out multiple big-budget movies based on fondly remembered TV shows of the '60s and '70s. In 1996, "Mission Impossible" — a high-tech, bombastic update of the 1966-1973 spy series — became the third highest-grossing movie of the year, starring Tom Cruise as secret agent Ethan Hunt, who would go on to perform increasingly crazy stunts as the first film turned into a franchise.
Now, the series is ramping things up to extreme new levels. After a lengthy delay, "Dead Reckoning Part One" is one its way. Directed by Christopher McQuarrie, the film immediately succeeds "Fallout," in which Hunt's team averted nuclear catastrophe. In this latest installment, the trailer has implied the very nature of truth itself is on the line. In addition to Cruise, Simon Pegg, Rebecca Ferguson, and Ving Rhames will reprise their roles as members of Hunt's IMF squad. Vanessa Kirby will return as black market weapons dealer "The White Widow," and we'll also see the return of Henry Czerny as Eugene Kittredge, who originally appeared in the first film.
Also get excited to see some new faces in the franchise, as MCU stars Hayley Atwell and Pom Klementieff will be showing up for the action. Esai Morales of "Bad Boys," "La Bamba," and "Ozark" will play the main bad guy, and he'll be joined by Cary Elwes, Shea Whigham, Indira Varma, Mark Gatiss, and Rob Delaney (via Deadline).
In addition to being the first installment of a two-part story, "Dead Reckoning Part One" will see Cruise take on some truly wild stunts, including one involving a crashing train and another involving a death-defying motorcycle jump. The first of two "Dead Reckoning" movies hits movie theaters on July 14, 2023.
Meg 2: The Trench – August 4, 2023
Warner Bros.
When "The Meg" swam into the public consciousness, some might've scoffed at this ridiculous-sounding "Jaws" ripoff. But this megalodon movie earned some serious coin at the box office, drawing $528 million worldwide against its $130 million budget. After all, this is a movie where Jason Statham goes to war with a gigantic shark. Who doesn't want to see that?
After audiences went into a feeding frenzy for the film, plans were almost immediately set in motion for a sequel. In October 2020, Warner Bros. confirmed that "Rebecca" and "High Rise" filmmaker Ben Wheatley will be helming the shark-tastic sequel. We don't really know what the plot will be, but since "The Meg" is actually based on a series of books by Steve Alten, the sequel might draw on the next novel, which involves an even bigger shark, as well as the giant, crocodile-like Kronosaurus. The latest script for "Meg 2: The Trench" was written by Jon and Erich Hoeber working off a draft by Dean Georgaris, all of whom shared writing credit on the first film.
Joining Jason Statham (via The Hollywood Reporter) in the cast of "The Meg 2" are Sienna Guillory as "the head of an applied sciences division," Skylar Samuels as "an adventure-loving member of Statham's submarine crew," and Sergio Peris-Mencheta, who will play "one of the film's antagonists, a hard-edged mercenary." The film is also gaining Chinese action superstar Wu Jing in an undisclosed role but is unfortunately losing Li Bingbing, who played an oceanographer in the first film. "Meg 2: The Trench" will be swimming into theaters on August 4, 2023.
The Equalizer 3 – September 1, 2023
Sony Pictures
After his Oscar-nominated performance as Macbeth in "The Tragedy of Macbeth," Denzel Washington began prepping to pivot into a very different role by returning to "The Equalizer" franchise, in which he plays ex-Marine Robert McCall who tends to go on violent vigilante tears when people he cares about are harmed. The first "Equalizer" film saw Washington's character protecting a teenage sex worker from the Russian mafia, while the second caught up with him as he avenged the death of one of his friends from the first film.
"The Equalizer 3" is expected to once again be directed by Antoine Fuqua, who helmed the first two films. Although no official plot details are known yet, Fuqua mentioned in 2018 that he had big plans to take Robert McCall to Europe in his next adventure. "I think that's the key, to learn more about Robert McCall," Fuqua told /Film in June 2022. "We're shooting it in Italy, so that'd be fun." As for Washington, he's looking forward to returning to the role of McCall, teling Collider, "I gotta get in shape and start beating people up again. I get to beat people up again. 'The Tragedy of Macbeth' and then going and beating some people up. Can't get any better, right?"
The movie will also see Washington reunite with Dakota Fanning. The two famously starred together in Tony Scott's 2004 thriller "Man on Fire," and now, the two will be sharing the screen again in this exciting new action flick. The rest of the cast will be filled out by Gaia Scodellaro, Eugenio Mastrandrea, Remo Girone, Sonia Ammar, Daniele Perrone, Andrea Scarduzio, and Andrea Dodero.
The Nun 2 – September 8, 2023
Valak is back, baby. The demonic nun — who's been haunting the "Conjuring" universe ever since the second film in the franchise — is getting her very own sequel. "The Nun" terrorized audiences back in 2018, scaring up a whopping $365 million across the globe (via Collider). And whether you're a Hollywood producer or a malignant evil entity (wait, is there a difference?), money talks.
Speaking of "Malignant," Akela Cooper — the screenwriter behind James Wan's absolutely bonkers 2021 thriller — is going to pen the script for "The Nun 2." If she can bring the same wild energy to Valak's tale that she brought to Gabriel's, then this next installment in the "Conjuring" franchise will be something special indeed. There's no word yet on the plot, but we're waiting with bated, terrified breath. "The Conjuring: The Devil Made Me Do It" director Michael Chaves will helm this sequel, which, according to Bloody Disgusting, will take place in 1950s France and see Sister Irene face off with Valak.
Bonnie Aarons is set to reprise her role as the demonic villain, Taissa Farmiga will be back as Sister Irene, and Storm Reid has been cast in a lead role. In October 2022, Deadline noted the additions of Anna Popplewell, best known for her role in the "Narnia" films, and Katelyn Rose Downey ("Clean Sweep"). Popplewell will play a parochial school teacher, and Downey will portray her daughter. Prepare to be scared on September 8, 2023.
The Expendables 4 – September 22, 2023
Sylvester Stallone and "The Expendables 4" have been engaging in a will-they-won't-they dance for a few years now, but now, it's official. The muscle-bound gang is getting back together again, with Scott Waugh directing and Spenser Cohen writing the script. However, it seems like Stallone will have a much smaller part to play in this film.
Speaking with The Hollywood Reporter, the actor revealed, "Jason Statham is 80% of it. He's happy with it." In fact, after filming his last scenes for "The Expendables 4" in late 2021, Stallone announced on Instagram that his days on the franchise are done. "I'm ready to pass the baton on to Jason [Statham] and his capable hands."
So it seems like Statham's Lee Christmas will be the main character here. Additionally, we can expect to see Dolph Lundgren and UFC legend Randy Couture return. Additionally, Megan Fox, Andy Garcia, Levy Tran, Jacob Scipio, Tony Jaa, and rapper 50 Cent have signed onto the film in undisclosed roles. Plus, the former holder of the World's Strongest Man title, Eddie Hall, was personally offered a role by Stallone himself. Hall will play a villain, as will martial arts star Iko Uwais, who will be facing off against Statham in the film, according to Statham's Instagram. Prepare to see their epic showdown on September 22, 2023.
PAW Patrol: The Mighty Movie – September 29, 2023
If your kids (or you — we won't judge) love "PAW Patrol: The Movie," brace yourself for maximum excitement: It's getting a sequel. In early November 2021, Nickelodeon and Spin Master Entertainment ordered "PAW Patrol: The Mighty Movie," which is set to receive an exclusive theatrical release.
In this sequel, a meteor crashes down in Adventure City, unleashing magical powers that turn the already gifted PAW Patrol dogs into a superhero team called the Mighty Pups. They find a use for their new abilities when the villainous Humdinger busts out of prison and aligns with evil scientist Victoria Vance, who plans to swipe their superpowers. Franchise veterans Ron Pardo, Callum Shoniker, and Kim Kardashian are back in the voice cast, alongside an injection of star power: Kristen Bell, Taraji P. Henson, Mckenna Grace, James Marsden, Serena Williams, and Lil Rel Howery have all signed on to appear. Cal Brunker will once again direct. "PAW Patrol: The Mighty Movie" will hit theaters on September 29, 2023.
The Exorcist sequel – October 13, 2023
Warner Bros.
In our current age of sequels, remakes, and reboots of what can sometimes feel like every significant film ever made, revisiting one of the most iconic horror films of all time was all but inevitable. And sure enough, "The Exorcist 2" — and "3" and "4" — are in the works from fright factory Blumhouse Productions. David Gordon Green, who most recently wrote and is in the process of directing the new "Halloween" trilogy for the studio, will helm the new trilogy, which will be penned by Green, Danny McBride, Scott Teems, and Peter Sattler.
The original "Exorcist" centered a on 12-year-old girl, played by Linda Blair, who was possessed by a terrifying demon. Her mother (Ellen Burstyn) hires two priests, played by Jason Miller and Max von Sydow, to perform an exorcism. Although — spoiler alert — both priests died in the original film (and Miller and von Sydow have both since passed on), Burstyn will be reprising her role, aiding new protagonist Leslie Odom Jr. as he searches for help with his own possessed child. Lidya Jewett of "Nightbooks" is also set to star — most likely as Odom Jr.'s possessed daughter — and they'll be joined by country singer/Broadway star Jennifer Nettles, Ann Dowd of "The Handmaid's Tale" (via Deadline), as well as Raphael Sbarge of "Once Upon a Time" as a pastor and Olivia Marcum of the "Matilda" stage musical.
The first film in the new "The Exorcist" trilogy will get a theatrical release on October 13, 2023, although there's a possibility that the following two films could premiere on the Peacock streaming platform.
Saw 10 – October 27, 2023
Want to play a game? Well, Jigsaw certainly does. The notorious serial killer/world's messiest self-help guru is coming back. In August 2022, it was announced that "Saw 10" will ride its creepy little tricycle into theaters on October 27, 2023, just in time for Halloween. And Tobin Bell himself, the actor who's appeared as the Jigsaw Killer in every installment except for 2021's "Spiral," will slash his way back onto the screen. He won't be the only "Saw" alum returning, as the film will also star Shawnee Smith, who previously played John Kramer's acolyte, Amanda Young. Steven Brand, Michael Beach, Renata Vaca, Paulette Hernandez, Joshua Okamoto, Octavio Hinojosa, and Synnøve Macody Lund will also star, and the film will be directed by Kevin Greutert, who previously helmed "Saw VI" and "Saw: The Final Chapter."
Dune 2 – November 3, 2023
Within days of the simultaneous theatrical and HBO Max release of "Dune," a sequel was officially greenlit, with a release date set for November 3, 2023. "Dune: Part Two" won't come as a shock to anyone who read Frank Herbert's novel or saw the first film, which ended at what seemed to be a pretty pivotal point in the character arc of protagonist Paul Atreides (Timothée Chalamet) and not long after the official introduction of Zendaya's character, Chani. "Dune" began a sprawling tale of feuding households, political maneuvering, religious intrigue, and resource mining on the desert planet of Arrakis, told through an impressive ensemble cast that included Oscar Isaac, Rebecca Ferguson, Josh Brolin, Jason Momoa, Javier Bardem, and Dave Bautista, in addition to Chalamet and Zendaya.
Of course, not all the central players in "Dune" survived until the end, but those that did are expected to reprise their roles in the sequel. Also returning are director Denis Villeneuve and composer Hans Zimmer, the latter of whom joked in a tweet, "Thank goodness I have some music left." As for Villeneuve, the director clarified that he considers "Dune: Part Two" the same movie as "Dune" rather than a traditional sequel, telling The Hollywood Reporter, "It's not a sequel where it's another episode or another story with the same characters. It actually has direct continuity to the first movie. It's the second part of the big, huge movie that I'm trying to do."
Joining the cast for "Dune 2" are Florence Pugh, who will play Princess Irulan Corrino, and Christopher Walken as Emperor Shaddam IV. "Elvis" star Austin Butler will portray the villainous Feyd-Rautha, Léa Seydoux will join the cast as Lady Margot, and Tim Blake Nelson is portraying an unknown character. Interestingly, unlike the first film, "Dune: Part Two" will receive an exclusive 45-day theatrical window, as opposed to the simultaneous theatrical and streaming release that the first film got. This was a "non-negotiable" for Villeneuve, who says that for him, "The theatrical experience is at the very heart of the cinematic language."
Ghostbusters: Afterlife 2 – December 20, 2023
A third sequel to "Ghostbusters," the 1984 mega-hit starring comedy icons Dan Aykroyd, Bill Murray, Harold Ramis, and Rick Moranis, was on the table for decades. Aykroyd had ambitious plans, but they never panned out. Instead, fans got a reboot with 2016's "Ghostbusters," which features a whole new set of spirit-trapping scientists played by Kristen Wiig, Kate McKinnon, Leslie Jones, and Melissa McCarthy.
That film's middling box office returns and just-okay critical reviews ensured any sequels to its take never came to pass. And so Sony rebooted "Ghostbusters" once more with 2021's "Ghostbusters: Afterlife." Set in the world of the original two "Ghostbusters" films, with cameos from living cast members and appearances from characters like Egon Spangler's daughter and grandchildren, the film was a hit at the relatively subdued COVID-era box office, prompting Sony to order a sequel.
Jason Reitman, director of "Ghostbusters: Afterlife" and son of original "Ghostbusters" helmer Ivan Reitman, will return to co-write and produce, with directing and co-writing duties going to Gil Kenan ("Monster House," 2015's "Poltergeist"). As the end sequence of "Ghostbusters: Afterlife" suggests, the film will take place in New York City, just like the '80s "Ghostbusters" films, and we know that Paul Rudd, Carrie Coon, and McKenna Grace are coming back for part two.
Chicken Run: Dawn of the Nugget – 2023
In April 2018, The Hollywood Reporter announced that Aardman Animations — with StudioCanal and Pathe — will be revisiting the hens and roosters of "Chicken Run" in a brand new sequel. While the follow-up film was originally intended for theaters, Netflix announced in 2020 that the streamer would actually be the home of the "Chicken Run" sequel.
It seems the barnyard is in for a casting shake-up, as it has been reported by EW and The Guardian that the lead roles of Rocky and Ginger have been recast. Julia Sawalha and Mel Gibson will be replaced by "Westworld" star Thandiwe Newton and "Chuck" and "Shazam!" headliner Zachary Levi. They'll be joined by Bella Ramsey from "Game of Thrones," who will play the fowl couple's daughter, Molly. Returning characters include Babs (Jane Horrocks), Bunty (Imelda Staunton), and Mac (Lynn Ferguson), who will appear alongside new fictional friends Frizzle (Josie Sedgwick-Davies), Fowler (David Bradley), Nick (Romesh Ranganathan), Fetcher (Daniel Mays), and Dr. Fry (Nick Mohammed).
The screenplay for "Chicken Run 2" — titled "Chicken Run: Dawn of the Nugget" — is being crafted by Karey Kirkpatrick and John O'Farrell, both of whom worked on the original "Chicken Run," along with Rachel Tunnard. As for the director, the film is in the fine stop-motion hands of Sam Fell, the filmmaker behind "ParaNorman." The story will once again feature Rocky and Ginger, now living happily in a human-free island sanctuary with their young chick, Molly. But when chickens come under threat yet again, Rocky and Ginger decide to leave their peaceful home to once again fight for all chicken-kind.
Pet Sematary 2 – 2023
Paramount Pictures
Although the Stephen King novel "Pet Sematary" ends pretty definitively, the same cannot be said for the 2019 film adaptation, which reimagined the ending to be a lot more open-ended. So it makes sense that "Pet Sematary 2" is now in the works from Paramount, which will be helmed by "Chaos Walking" scribe Lindsey Beer and will also be her directing debut. The film is set to skip theaters, debuting exclusively on the Paramount+ streaming service.
The 2019 film starred Jason Clarke and Amy Seimetz as parents who discover a small cemetery (with a misspelled sign reading "Pet Sematary," hence the title) near their new house. After their cat is hit by a car and killed, they bury him in the cemetery, only for him to shockingly come back to life. Of course, everything goes downhill from there when one of their young children is accidentally killed, presenting the couple with a horrifying decision. The second "Pet Sematary" film will be a prequel, providing an origin story for the supernatural cemetery. The cast will include Jackson White, Forrest Goodluck, Jack Mulhern, Natalie Alyn Lind, Isabella Star LeBlanc, and the legendary Pam Grier. As for White, he'll be playing a younger version of Jud Crandall, the ill-fated character who was portrayed by John Lithgow in the 2019 film.
As for when we'll see the film on Paramount+, Deadline reported back in May 2022 that we'd see the film that same year. Obviously, that didn't happen. So chances are good we'll revisit those haunted grounds in 2023.
A Quiet Place: Day One – March 8, 2024
While the nearly silent "A Quiet Place" stays entirely focused on one small family headed by parents played by Emily Blunt and John Krasinski (who also co-wrote the script and served as director), the sequel, "A Quiet Place Part II" zooms out. That film brings the surviving characters from the first film into contact with a small, peaceful community that has managed to stay isolated from the sound-seeking monstrosities prowling the world around them. Now a third "A Quiet Place" film is on the docket. But Paramount is positioning it as a spin-off, according to Deadline.
"Pig" writer-director Michael Sarnoski will oversee "A Quiet Place: Day One." Word has it that Blunt and Krasinski won't appear here. Instead, the leads will be played by Lupita Nyong'o and Joseph Quinn of "Stranger Things" fame. We don't know much more about the plot, but we do know that "A Quiet Place: Day One" will be released on March 8, 2024.
Kung Fu Panda 4 – March 8, 2024
The "Kung Fu Panda" franchise combined some potentially ill-fitting pieces — martial arts, talking animals, an ancient setting, comedy, and action — but in terms of acclaim and box office, the gambit worked. In the original "Kung Fu Panda" from 2008, comedic whirlwind Jack Black voiced Po, an energetic panda in a fantastical ancient China where animals rule and people don't exist. He's selected as a chosen one, the Dragon Warrior, a master of kung fu spoken of in sacred prophecy. Po then trains under a red panda, Master Shifu (Dustin Hoffman), learns to be a hero, and teams up with other dangerous animals to fight a bunch of dangerous bad animals, particularly in the film's two sequels, released in 2011 and 2016, completing a planned, finite trilogy.
But the "Kung Fu Panda" movies brought in $1.8 billion at the box office, and three spinoff TV shows and multiple animated specials proved an enduring interest in the brand, prompting studio DreamWorks Animation to consider a revival. Plot details are scant, but we suspect that original voice actors Black, Hoffman, Jackie Chan (Monkey), Lucy Liu (Viper), David Cross (Crane), Angelina Jolie (Tigress), and Seth Rogen (Mantis) would reprise their roles from previous "Panda" projects. On August 12, 2022, DreamWorks Animation revealed via its Twitter page a release date for the fourth entry in the animated martial arts saga. "Kung Fu Panda 4" arrives in movie theaters on March 8, 2024.
Godzilla vs. Kong 2 – March 15, 2024
Let's get ready to rumble … again! Everybody's favorite Titans — Godzilla and King Kong — have begun training for their anticipated rematch. The first film hit theaters and HBO Max in 2021, earning $468 million at the box office and impressing a fair amount of critics. The man in charge of the film, Adam Wingard, will be returning to direct, and this time, he's teaming up with an old friend.
Deadline has reported that Dan Stevens will be playing the lead character. Stevens and Wingard previously worked together on the horror cult classic "The Guest," and if you haven't seen that '80s-inspired pic, you probably know Stevens from projects like "Downton Abbey," "Beauty and the Beast," and "Legion." He'll be joined by MonsterVerse veterans Rebecca Hall, Brian Tyree Henry, and Kaylee Hottle, along with fellow newcomers Rachel House, Fala Chen, and Alex Ferns.
According to ComicBook.com, the script is being penned by longtime Wingard collaborator Simon Barrett, Jeremy Slater of "Moon Knight," and Terry Rossio of "Pirate of the Caribbean" fame. But what's the plot of "Godzilla vs. Kong 2?" We have a vague idea based on the official plot description (via Collider), which reads, "This latest entry follows up the explosive showdown of Godzilla vs. Kong with an all-new cinematic adventure, pitting the almighty Kong and the fearsome Godzilla against a colossal undiscovered threat hidden within our world, challenging their very existence — and our own. The epic new film will delve further into the histories of these Titans, their origins and the mysteries of Skull Island and beyond, while uncovering the mythic battle that helped forge these extraordinary beings and tied them to humankind forever."
So who is the undiscovered threat? Well, in the original film, they teamed up to take out Mechagodzilla. This time around, will they throw down against Mecha-King Ghidorah? Mechani-Kong? Some non-mecha monster? Space Godzilla perhaps? Whatever ends up happening, we're excited for the showdown.
Spider-Man: Beyond the Spider-Verse – March 29, 2024
In April 2022, Sony announced that "Spider-Man: Across the Spider-Verse," the first sequel to 2018's "Spider-Man: Into the Spider-Verse," would hit theaters in June 2023. It simultaneously dropped the news that what was once planned to be one movie would actually be two. Sony initially gave Spider-Verse movie #3 the generic, placeholder title of "Across the Spider-Verse Part II" before revealing within a week the real name: "Spider-Man: Beyond the Spider-Verse." As it's a continuation of "Across the Spider-Verse," plot and character details for "Beyond the Spider-Verse" are all intertwined with and react to the events of its yet-to-be-released predecessor film. At this time, we don't have much more info on the threequel, but we do know that "Spider-Man: Beyond the Spider-Verse" will spin into movie theaters on March 29, 2024.
Furiosa – May 24, 2024
In 2015, "Mad Max: Fury Road" reinvigorated the long-dormant "Mad Max" franchise, which began in 1979 with Mel Gibson in the title role. "Fury Road" offered a new spin on the post-apocalyptic tale, casting Tom Hardy as Max and shifting focus to Charlize Theron's rage-fueled Imperator Furiosa. "Mad Max: Fury Road" wowed audiences and critics alike, with many considering it one of the best action films of all time, so it seemed that sequels would be inevitable.
Sure enough, there's a "Fury Road" follow-up in the works — or more accurately, a "Fury Road" prequel. Titled "Furiosa," it will bring back the title character, although Theron herself won't be making an appearance in the film. Director George Miller said that much as he loved Theron's performance in "Fury Road," he doesn't have enough faith in de-aging technology to allow Theron to reprise her role for the prequel.
Instead, the younger Furiosa will be played by Anya Taylor-Joy, and she'll be joined by MCU star Chris Hemsworth and Tom Burke of "Mank." Miller hasn't yet revealed who Hemsworth and Burke will be playing in "Furiosa," but the characters have likely existed in the director's head since before the previous film, as he and co-writer Nick Lathouris developed origin stories for every character while prepping "Fury Road." In fact, Lathouris wrote an entire screenplay for "Furiosa" in the process.
As for the plot, the official synopsis (via Collider) states, "As the world fell, young Furiosa is snatched from the Green Place of Many Mothers and falls into the hands of a great Biker Horde led by the Warlord Dementus. Sweeping through the Wasteland they come across the Citadel presided over by The Immortan Joe. While the two Tyrants war for dominance, Furiosa must survive many trials as she puts together the means to find her way home." "Furiosa" will be tearing into theaters on May 24, 2024.
Kingdom of the Planet of the Apes – May 24, 2024
20th Century Fox
Following three successful films in the rebooted "Planet of the Apes" franchise, a fourth is on the way from "The Maze Runner" director Wes Ball. The three films seemed to reach their natural end with 2017's "War for the Planet of the Apes," but now, "Kingdom of the Planet of the Apes" looms on the horizon, with Ball saying on Twitter in 2020 that the fourth film would continue the legacy of Caesar.
Of course, Caesar (Andy Serkis) — the leader of the apes in the first three films — died in "War," so where will the fourth film go from here? According to The Hollywood Reporter, "Kingdom" will take place years after Caesar's death, with apes running the show and humans as the lower class. While some apes are trying to live a peaceful existence, others are trying to build empires, enslaving their fellow primates and hunting for game-changing human tech. The story will follow an ape who stands up to his bloodthirsty brethren, as well as a human woman who will help our furry hero while advancing her own goals.
As for the cast, Owen Teague ("IT," "The Stand") has been cast the lead ape, and he'll be joined by costars Freya Allen ("The Witcher"), Peter Macon ("The Orville"), and William H. Macy ("Shameless"). They'll be joined by Dichen Lachman of "Severance," Travis Jeffrey of "Unbroken," Sara Wiseman of "One of Us Is Lying," Ras-Samuel Welda'abzgi of "The Clearing," Lydia Peckham of "Cowboy Bebop," and Neil Sandilands of "Sweet Tooth."
The script is being penned by Patrick Aison, Josh Friedman, and Amanda Silver and Rick Jaffa — who wrote "Rise" and "Dawn of the Planet of the Apes." Talking to FilmSpeak, the latter two elaborated a bit on the themes of the upcoming movie, saying, "Caesar created something and left a legacy. So then the questions are: What happens with that? What becomes of his legacy?"
"Kingdom of the Planet of the Apes" is scheduled for a May 24, 2024 release. In other words, soon, the apes will rise again.
The Karate Kid sequel – June 7, 2024
"The Karate Kid" franchise has rarely lain dormant. In the first film from 1984, Ralph Macchio played Daniel LaRusso, a new kid in a karate-obsessed area of California learning the martial art with the aid of mentor Mr. Miyagi (Pat Morita), ultimately defeating sneering rival Johnny Lawrence (William Zabka) of the ruthless Cobra Kai dojo. The smash hit led to two sequels in the '80s, the 1994 semi-reboot "The Next Karate Kid," and a 2010 remake. Interest in the original films ticked up in the 2020s thanks to the Netflix series "Cobra Kai," which brought the now middle-aged Daniel and Johnny back with new karate rivalries, revived dojos, and in charge of a bunch of headstrong teens.
According to Variety, Sony announced that a new "Karate Kid" movie was in the works. Executives characterized the forthcoming film as the "return of the original 'Karate Kid' franchise," indicating that the '80s films' characters would factor in significantly. However, "Cobra Kai" has no connection to the new big-screen project. "The guys and I would love to make 'Karate Kid' and 'Cobra Kai' movies and hope to someday," co-creator Jon Hurwitz tweeted (via JoBlo). "But this one isn't from us or focused on the 'Cobra Kai' cast. Don't know much about it, but wish it well." Sony is yet to release many details about the new "Karate Kid," including a character list, plot synopsis, director, or screenwriter. But there is a release date: June 7, 2024.
Inside Out 2 – June 14, 2024
Disney/Pixar
After bringing children's playthings to life with the "Toy Story" films and inviting viewers into the secret worlds of fish, monsters, and superheroes with "Finding Nemo," "Monsters, Inc." and "The Incredibles," respectively, Pixar gave us "Inside Out" in 2015. The film explored the very relatable triumphs and pains of adolescence, experienced through the point of view of a San Francisco kid named Riley — and the personified emotions (Joy, Sadness, Fear, Anger, and Disgust) that live inside her head, constantly jockeying for control, and who go on a journey through their host's subconscious. The emotionally stirring "Inside Out" won best animated feature at the Academy Awards and took in $857 million, prompting Disney to put Pixar to work on a sequel.
At Disney's annual D23 Expo in September 2022, "Inside Out" director Pete Docter concluded the Pixar presentation by bringing out Amy Poehler, who voiced Joy in the original film, to announce the follow-up. Kelsey Mann, a Pixar veteran who co-wrote "The Good Dinosaur," will direct "Inside Out 2," and "Inside Out" screenwriter Meg LeFauve will pen the sequel. Sadly, we know for a fact that Mindy Kaling will not reprise her role of Disgust (via TheWrap). As for the plot, Riley is now a teenager, a time of much emotional upheaval, meaning there are likely to be some new characters taking residence in her brain. According to Collider, the public can see "Inside Out 2" on June 14, 2024.
Mission: Impossible – Dead Reckoning Part Two – June 28, 2024
In January 2019, according to Variety, "Mission: Impossible" franchise creative leader Christopher McQuarrie announced that the seventh and eighth installments in the enduring action-spy franchise would film consecutively, while clips and the title of the two-part duo, "Mission: Impossible – Dead Reckoning," debuted at CinemaCon in 2021. But then delays brought on by the COVID-19 pandemic — and with it, Cruise's contractual obligations to promote "Top Gun: Maverick" — pushed everything back. As "Dead Reckoning Part One" is now scheduled for theatrical release in the summer of 2023, its immediate sequel — and the eighth entry in the "Mission: Impossible" series overall — also saw its debut pushed into the future.
Owing to how the plot of "Mission: Impossible – Dead Reckoning Part Two" will heavily reflect what goes on in "Dead Reckoning Part One," details of the follow-up are under wraps. It will likely see many returning cast members from "Part One," in addition to Holt McCallany of "Mindhunters," Janet McTeer of "Ozark," and Nick Offerman of "Parks and Recreation." We also know there will be a stunt involving a biplane 2,000 feet up in the air, with Tom Cruise actually standing on the thing instead of sitting in it like a normal person. We can't wait to see what happens up in the great blue yonder when "Dead Reckoning Part Two" hits theaters on June 28, 2024.
Despicable Me 4 – July 3, 2024
Even ahead of the release of "Despicable Me" spinoff feature "Minions: The Rise of Gru," Universal is looking ahead to the next installment of the main franchise, "Despicable Me 4," which is slated to hit theaters July 3, 2024. The animated "Despicable Me" films center around a reformed supervillain named Gru (voiced by a heavily accented Steve Carell) who leaves his dastardly ways behind him after adopting a trio of adorable daughters and discovering the joys, frustrations, and responsibilities of parenthood. Aided by his troupe of gibberish-speaking yellow Minions, Gru has spent each "Despicable Me" film venturing into the unfamiliar world of heroism in an effort to make the world a safer place for his family.
Along with Carell, returning for "Despicable Me 4" are Kristen Wiig, Pierre Coffin, Miranda Cosgrove, and Steve Coogan, along with director Chris Renaud, who helmed the first two films. He will be joined by co-director Patrick Delage, who directed both "Sing" movies, and the duo will be working off a script penned by "School of Rock" scribe Mike White. While we don't know the plot for "Despicable Me 4" yet, we can only imagine it will once again see Gru face off against a dastardly villain to save the world — even though he admires their diabolical plan just a little bit.
Mufasa: The Lion King – July 5, 2024
After the massive commercial success of Disney's photo-realistic remake of "The Lion King," it seemed like only a matter of time until a sequel was announced. However, the person taking over the directorial reins from Jon Favreau for "The Lion King 2" — now titled "Mufasa: The Lion King" — is probably not a name most people would have expected to hear: Barry Jenkins, the Academy Award-winning writer and director best known for making poignant dramas with strong racial themes, including "Moonlight" and "If Beale Street Could Talk."
Jenkins won't be writing "Mufasa: The Lion King," but he'll instead be working from a script by Jeff Nathanson, who also penned the first "Lion King." While no specific details of the plot have been revealed, we know the film be a prequel to the first film, following Mufasa (played by Aaron Pierre of "The Underground Railroad") and Scar (Kelvin Harrison Jr.) in their younger years. It will also introduce a number of new characters, who are reportedly named Adah, Horatio, Elijah, Celia, Kaliban, Cardi, and Zola. However, no further information has been provided about these characters, including what types of animals they are or whose side they might be on.
Although "The Lion King 2" seems like an outlier in Jenkins' filmography, the director sounds excited about working on the sequel for Disney, saying, "Having the opportunity to work with Disney on expanding this magnificent tale of friendship, love and legacy while furthering my work chronicling the lives and souls of folk within the African diaspora is a dream come true." He's also promised quite a few exciting tunes, telling Entertainment Weekly, "Please expect musical numbers. Really wonderful musical numbers, I'd say." Expect to hear those songs on July 5, 2024.
Twisters (Twister 2) – July 19, 2024
In 1996, "Twister" stormed its way to blockbuster status, offering an irresistible combination of fantastic actors (Bill Paxton, Helen Hunt, Philip Seymour Hoffman), romantic tension, science jargon, and a frightening villain: the weather. Directed by action movie stalwart Jan de Bont, "Twister" depicts a team of university scientists led by Dr. Jo Harding (Hunt) as they try to put a data-gathering device to work during an onslaught of tornadoes. She has to team up with her estranged ex-husband, Bill (Paxton), to get everything operational, especially when their sneering rival Dr. Jonas Miller (Cary Elwes) plans to use a device he built himself.
"Twister" picked up $241.7 million at the box office, so a sequel makes sense. It just took a long time for all the necessary pieces to come together. In October 2022, Deadline reported that legendary filmmaker and Amblin Entertainment head Steven Spielberg loved a script written by Mark L. Smith, best known for "The Revenant," and helped put the film into pre-production. After "Top Gun: Maverick" director Joseph Kosinski dropped out over a scheduling conflict, Amblin and producing partner Universal built a short list of helmers, including Dan Trachtenberg ("Prey") and Travis Knight ("Kubo and the Two Strings"). However, in December 2022, it was reported that Lee Isaac Chung of "Minari" fame will direct.
Producers are hoping to sign Helen Hunt, as the plot of the sequel — currently titled "Twisters" — will emphasize her relationship with her daughter, whose father was the character portrayed by Paxton (who died in 2017). The film will roar into theaters on July 19, 2024.
Joker: Folie à Deux – October 4, 2024
2019's "Joker" takes a daring new approach to Batman's most famous adversary, as inspired by gritty '70s cinema as it is by comic books. Joaquin Phoenix plays Arthur Fleck, a troubled wannabe comedian who suffers an emotional breakdown on the way to becoming the clownish supervillain. Phoenix won an Academy Award for his performance, and "Joker" earned more than $1 billion at the box office. Clearly, there's significant demand for additional movies about this Joker's rise to infamy.
According to The Hollywood Reporter, director Todd Phillips discussed tackling more DC Comics movies mere days after "Joker" debuted. In June 2022, Phillips cemented rumors of a sequel when he posted a photo of the next "Joker" script to Instagram. The snapshot revealed that the film will be titled "Joker: Folie à Deux." "Folie à deux" is a psychological term referring to a delusion shared by multiple people, which suggests a tantalizing team-up. As it turns out, Phoenix will return in the title role, alongside Lady Gaga as Harley Quinn. And in a fascinating twist, the new film will be a musical, one set in Arkham Asylum. Providing at least some of the musical accompaniment will be composer Hildur Guðnadóttir (per Variety), who won an Academy Award for scoring the first "Joker" film.
As for the rest of the cast, Phoenix and Gaga will be joined by Brendan Gleeson, Catherine Keener, and returning "Joker" actor Zazie Beetz. According to Variety, the film will dance its way into theaters on October 4, 2024.
Gladiator 2 – November 22, 2024
DreamWorks
We thought this day would never come, but it looks like Ridley Scott is heading back to ancient Rome. Nearly 20 years after the original "Gladiator" hit theaters, Scott is finally making a sequel to the story of Maximus Decimus Meridius. Of course, old Maximus is busy walking through wheat fields in heaven, so what's the sequel going to be about?
Well, according to producer Walter F. Parkes, the film is going to start about 25 to 30 years after the original ended. And according to The Hollywood Reporter, part two will focus on Lucius, the son of Maximus' old flame, Lucilla. However, Spencer Treat Clark won't be playing him. Instead, grown-up Lucius will be portrayed by Paul Mescal of "Normal People" and "Aftersun" fame (via Deadline). It also sounds like Connie Nielsen, who played Lucilla, could come back. Speaking to Collider, Nielsen said that the sequel was still "on the ledger," and when asked if she'd be willing to return as Lucilla, she said, "It would obviously be amazing, and I know that a lot of people want to see more of that."
The initial screenplay for the film came from Peter Craig, whose previous credits include "The Town" and 2022's "The Batman," but was subsequently worked on by David Scarpa, who also wrote Scott's Napoleon film — once titled "Kitbag," now called simply "Napoleon." Scott revealed in late 2021 that the script is already complete, and "Gladiator 2" has received a release date of November 22, 2024 (via Deadline). And with Scott at the helm, we're pretty sure we'll be entertained.
Avatar 3 – December 20, 2024
20th Century Studios
An allegory about environmentalism and imperialism, "Avatar" was a visually stunning experience. Set in the distant future on the idyllic planet of Pandora, the film saw an Earth-based contingent seeking a rare substance and interacting with the indigenous, blue-skinned Na'vi. In the middle of all this, paralyzed former Marine Jake Sully (Sam Worthington) fully embraced the Na'vi culture by way of his mental link-up — aka, his avatar.
In 2009-2010, "Avatar" became a worldwide pop culture sensation and the highest-grossing movie ever made. Writer-director James Cameron announced weeks after the first film hit theaters that he was working on a sequel (via EW), and later in 20210 (via Vulture), Cameron promised a third "Avatar." By 2015, those plans had ballooned into a five-film series.
Of course, such complicated movies take a lot of money and time to realize, and the aquatics-heavy "Avatar: The Way of Water" hit theaters 13 years after the original. But audiences packed theaters as they had for the first film — to the tune of $1.9 billion in ticket sales. In the wake of the first sequel's success, Cameron has dropped some details about "Avatar 3," telling Deadline, "Fire has a symbolic purpose in the film, and there's a culture that is specifically around that concept. … You're going to meet two completely new cultures in the next film."
Evidently, this fire nation will be a bit different from your normal Na'vi. Led by Oona Chaplin from "Game of Thrones," the so-called "Ash People" will actually be a villainous bunch, with Cameron telling 20 Minutes (via /Film), "I want to reveal the Na'vi from another angle because [so far] I have only shown their good sides. In the early films, there are very negative human examples and very positive Na'vi examples. In 'Avatar 3,' we'll do the reverse." We also know that instead of Jake Sully doing voiceover, "Avatar 3" will be narrated by his son, Lo'ak (via Variety), and we can also expect to see the return of Payakan the tulkun and Scoresby the whaler. We're also assuming that the movie will officially be called "Avatar: The Seed Bearer."
According to Collider, the third "Avatar" opens on December 20, 2024.
Sonic the Hedgehog 3 – December 20, 2024
After the initial trailer sparked revulsion from fans and a hasty redesign by the studio thanks to a bizarrely rendered version of Sonic the Hedgehog, the first film to feature the character managed to win crowds over at the box office, enough to earn itself a sequel. Yet before "Sonic the Hedgehog 2" even zoomed on to screens in April 2022, a third film had already been greenlit by Paramount, which will once again bring together Ben Schwartz as the voice of the titular hedgehog and James Marsden as his endlessly patient and forgiving human best bud Tom, along with Jim Carrey as the villainous Dr. Robotnik
Considering that "Sonic the Hedgehog 2" hadn't even hit theaters when the threequel was announced, plot details about the third film are still sparse. However, considering that Paramount and Sega have also announced a spinoff television series centered around Knuckles, a new character introduced in the second movie and voiced by Idris Elba, we wouldn't be surprised if Knuckles also shows up in a third Sonic, along with Sonic's new sidekick Tails (Colleen O'Shaughnessey), Tom's wife, Maddie (Tika Sumpter), and Maddie's scene-stealing sister, Rachel (Natasha Rothwell). Much like the blue hedgehog himself, Paramount is moving fast: "Sonic the Hedgehog 3" will speed into theaters on December 20, 2024.
This Is Spinal Tap 2 – 2024
Embassy Pictures
In his Great Movie review, Roger Ebert hailed the original "This Is Spinal Tap" as "one of the funniest movies ever made." The 1984 mockumentary tells the story of fading band Spinal Tap, desperately searching for musical glory in a world that's forgotten them. And the whole time, they're being filmed by the not-so-talented documentarian Marty DiBergi — played by the film's actual director, Rob Reiner.
With its so-terrible-they're-amazing songs and its improvised jokes, it's no wonder that "This Is Spinal Tap" became an instant classic, and now, Reiner is getting the band back together. Original stars Michael McKean, Christopher Guest, Harry Shearer will be picking up their guitars and rocking 'round Stonehenge in the film's upcoming sequel, scheduled for release in 2024 — right in time for the original's 40th anniversary. Reiner will return as both the film's director and Di Bergi. Here's hoping they can turn this sequel up to 11.
M3GAN 2.0 – January 17, 2025
Killer dolls amass devoted cult audiences by combining innocent childhood playthings with evil, murder, mayhem, and usually a little comedy. Following in the steps of Chucky, Annabelle, and "The Boy" comes "M3GAN," a high-tech take on the formula. In this film, a toy company's roboticist (Allison Williams) creates M3GAN, an eerily life-like doll with sophisticated artificial intelligence on board. She's able to learn and adapt to make life better for the child she's imprinted upon — in this case, the roboticist's niece (Violet McGraw). Naturally, things go awry, and M3GAN becomes violently overprotective of her young charge.
According to Deadline, "M3GAN" earned $30 million its January 2023 opening weekend, far exceeding industry prognostications. Just days later, Universal took the early steps to bring a sequel to the big screen. According to The Hollywood Reporter, Allison Williams and Violet McGraw are returning for the sequel, as is Akela Cooper, who penned the original script (as well as the wonderfully bonkers horror film "Malignant"). According to the trade, it's unknown if original director Gerald Johnstone is returning, but we do know that James Wan, Jason Blum, and Williams herself will be producing. Expect "M3GAN 2.0" to dance into theaters on January 17, 2025.
Triplets (Twins 2) – TBA
Universal Pictures
On his 35th birthday in 1988, Julius Benedict (Arnold Schwarzenegger) was informed that he was separated at birth from his twin brother, Vincent (Danny DeVito), after they were both conceived in a lab as part of a genetic experiment. "Twins" followed the unlikely duo as they reconnected and uncovered the long-buried secrets about their past. Now, 33 years later (nearly the lifespan of Julius and Vincent before they each learned they were part of a mismatched set), the Benedict clan is growing yet again in "Triplets."
The sequel will bring back Schwarzenegger and DeVito as Julius and Vincent, and they'll be joined by Tracy Morgan as a yet-unnamed third brother. The premise, as conveyed by original film director Ivan Reitman — who was slated to direct the sequel until his death in 2022 — will start out similarly to the first film, with each of the brothers being surprised to learn of another sibling's existence. "They don't know each other, and very early in the movie, they meet," Reitman said of the film's plot to Deadline. "It's how they achieve a bond together after all these years. It's really a film about family, and no matter how different we all are, we have to learn to get along."
Following Reitman's passing, the status of the film felt uncertain, but Schwarzenegger seemed confident that "Triplets" would eventually move forward, saying, "That's a project suppose to be filmed in October, and so it could still be you know, but we just have to now look into a different director and just get into and to see if we are going to continue with this project." Originally, the film was set to begin shooting in 2022 from a script penned by Dylan Dawson and Lucas Kavner. However, we haven't heard anything about the movie since then.
Attack the Block 2 – TBA
Optimum Releasing
Before John Boyega was known for fighting intergalactic space battles in "Star Wars," he was fighting unsettling monstrous aliens in the urban sci-fi adventure "Attack the Block." Written and directed by Joe Cornish, the 2011 film starred Boyega as Moses, the leader of a teenage street gang in South London — a gang that decides to rid their neighborhood of vicious extraterrestrials after they unexpectedly start falling from the sky.
The sequel will reunite Boyega and Cornish, who's once again both writing and directing. This time, Boyega will also be acting as co-producer, in addition to reprising his role as Moses. Speaking to Deadline, Boyega said, "It's been a decade since 'Attack the Block' was released, and so much has changed since then. I'm excited to see this heightened story return to the streets of London. Moses has remained one of my favorite characters to play and bringing him back is a huge honor."
According to Deadline, the "Attack the Block" sequel will find Moses nearing the age of 30 and reflecting on a London changed by real-life events like the riots of 2011 and rampant gentrification. "We go back and look at the locations where we shot the first movie — once dodgy areas — and we find that it's all gleaming, high-end apartments and Starbucks," Boyega said. "There's a whole world that we're about to explore here with a whole new take on that universe, building and revisiting those characters."
Guns 3: Alias Billy the Kid – TBA
20th Century Fox
Although it's been more than three decades since the first two "Young Guns" films hit theaters — which followed accounts of the life of Billy the Kid — it sounds like a third film in the series may be on its way, according to star Emilio Estevez. "Yeah, it's definitely in the works," Estevez said, when asked by Collider about the possibility of a "Young Guns" threequel in March 2021. "The Kid is a fun character to play. There's a lot of speculation about what happened that night, in 1881 in Fort Sumner, New Mexico. Did he die? Did he not? And so, there's a lot of mythical, historical, and actually some factual things that we can examine, if we're serious about going back to that franchise, as well."
The plot of a third "Young Guns" is a bit of a mystery, since the first "Young Guns" ended with the historical account of the death of Billy the Kid, and then the 1990 sequel was forced to walk that back. Whatever "Young Guns 3" looks like, "Young Guns" co-star Lou Diamond Phillips has already said he's on board if there's a role for him. "If they can make it happen, I'll be there," he told Forbes. The actor, who played the real-life outlaw José Chavez y Chavez in the film, said he's already had conversations about returning for the threequel. "I got that phone call a year ago," he said to Forbes in April 2021. "I know that Emilio has been working on it, and what's even more encouraging is that John Fusco, the creator of the first two movies, is working on it with him. There's just enough ambiguity about Chavez's death that means he might have survived just like Billy the Kid did."
In addition to Estevez and Phillips, the original cast of "Young Guns" included Kiefer Sutherland, Charlie Sheen, Dermot Mulroney, and Terence Stamp. It's unknown which of these actors, if any, will return for a third film, tentatively titled "Guns 3: Alias Billy the Kid." However, Christian Slater, who appeared in "Young Guns II," is currently listed on the movie's IMDb page.
Aladdin 2 – TBA
Disney's live-action reimaginings of their animated classics have proven to be a home run at the box office, and the live-action "Aladdin" was no exception, bringing in over $1 billion globally. So it comes as no surprise that it's getting a sequel, although unlike the first film, this one likely won't be modeled directly off the animated version. (The original animated "Aladdin" got a direct-to-video sequel in the form of 1994's "The Return of Jafar.")
Few details are known about the "Aladdin" sequel, although stars Mena Massoud and Naomi Scott are expected to reprise their respective roles as Aladdin and Jasmine. Guy Ritchie is also expected to return to the director's chair, working off a script from John Gatins ("Flight") and Andrea Berloff ("Straight Outta Compton"). The director has also indicated that he'd be more than happy to bring back Will Smith as the Genie, despite the infamous Oscar slap incident (via The Hollywood Reporter).
As for the plot, it's still very much an unknown, although Mena Massoud has indicated the sequel won't be adapting any of the direct-to-video animated "Aladdin" sequels. He promised that if the sequel does indeed make it to theater screens, it would be "a brand new original story" (via Variety).
Atomic Blonde 2 – TBA
Focus Features
Fans of Charlize Theron in action roles are in for a treat. The "Mad Max: Fury Road" and "The Old Guard" star will soon be slipping back into the platinum wigs of Lorraine Broughton, her enigmatic character from "Atomic Blonde." Theron told The Hollywood Reporter in an interview in July of 2020 that an Atomic Blonde sequel was in active development, and that the lockdown due to the coronavirus pandemic was actually helping move the process along, giving Theron and the writers more time to work on the script over Zoom.
Theron elaborated in an interview with Total Film that "Atomic Blonde 2" would likely be headed to Netflix this time around, the home of the actress' 2020 smash action hit, "The Old Guard." "[Lorraine Broughton] was set up in a way where she didn't really reveal much of herself," Theron said, speaking of her character's journey in the first film. "So I feel like there's a lot of potential there. The bar's pretty high, but we're excited about it."
Also starring John Goodman, James McAvoy, and Sofia Boutella, the first film found Theron's ruthless MI6 agent investigating a murder and dodging double-crosses coming from every angle in Cold War-era Berlin. "Atomic Blonde" director David Leitch isn't sure whether he'll be involved with the sequel, but sounds as though he'd be game if asked to return. No details have yet been revealed about the plot of "Atomic Blonde 2," but if the first film is any indication, we expect another twisting spy caper with plenty of hard-hitting action.
Bad Boys 4 – TBA
Before the third "Bad Boys" film, "Bad Boys for Life," had even hit theaters in early 2020, Sony was already prepping the fourth installment. "Bad Boys 4" was announced in January of 2020 as a follow-up to the first three films in the hit buddy cop action franchise, which first kicked off in 1995 with the original "Bad Boys." Starring Will Smith and Martin Lawrence, "Bad Boys" follows two Miami detectives as they investigate a case of stolen heroin while protecting the witness to a murder.
"Bad Boys" was successful enough to earn a sequel, "Bad Boys II," which came out in 2003. "Bad Boys for Life" catches up with Detectives Lowrey (Smith) and Burnett (Lawrence) 17 years later, as they investigate a string of murders with connections to Lowrey's past. On January 31, 2023, Sony announced (via Variety) that a fourth "Bad Boys" film was in the early stages of pre-production. "Bad Boys for Life" directors Adil El Arbi and Bilall Fallah will direct the follow-up and work from a script by the predecessor film's screenwriter Chris Bremner. Also returning: Smith and Lawrence. The stars proclaimed their commitment to the film by simultaneously releasing videos captioned, "IT'S ABOUT TIME."
Most every other detail about "Bad Boys 4," including an official title, names of the rest of the cast, and a release date, are yet to divulged.
The Batman 2 and 3 – TBA
After Matt Reeves grounded and gritty new version of Batman swooped successfully into theaters in 2022, earning praise for Reeves' direction and Robert Pattinson's performance as the Caped Crusader, it seemed a foregone conclusion that there would be more movies to come. After all, since when has a Batman movie ever not gotten a sequel? Sure enough, "The Batman" is currently slated to receive not just one but two sequels, which would bring back Reeves and Pattinson and, presumably, supporting players Jeffrey Wright as Lieutenant James Gordon (fated to one day become police commissioner, if his character follows the comics) and Andy Serkis as Bruce Wayne's loyal butler, Alfred Pennyworth.
"The Batman" reinvented the iconic Batman villain the Riddler, played by Paul Dano, as an awkward internet extremist with a penchant for puzzles and a bizarre fascination with the Batman. In the sequel, Reeves has said he would like to similarly reimagine another classic Batman villain previously seen in a Joel Schumacher movie: Mr. Freeze. "In my view, I just feel drawn to finding the grounded version of everything," Reeves said during a 2022 press event (via Collider). "So to me it would be a challenge in an interesting way to try and figure out how that could happen, even the idea of something like Mr. Freeze, that such a great story, right? I think there's actually a grounded version of that story, which could be really powerful and could be really great."
The last time we saw Mr. Freeze on the big screen, he was played by Arnold Schwarzenegger and had a fondness for icy puns. It sounds like Reeves' version of the character will be as far removed from Arnold's Freeze as Dano's Riddler is from Jim Carrey's. There is still no official release date for "The Batman 2," so we expect it to be a few years away. At any rate, according to Variety, its principal players will be back. Robert Pattinson will return as the titular hero, and "The Batman" director Matt Reeves has announced he's set to pen and helm the first sequel.
Beetlejuice 2 – TBA
Considering the slew of films from the '80s and '90s being reimagined for modern audiences, it was always going to be just a matter of time before the bizarre 1988 Tim Burton haunted house comedy "Beetlejuice" got the sequel treatment. Sure enough, "Beetlejuice 2" is finally in the works from Brad Pitt's production company Plan B, with Michael Keaton and Winona Ryder each expected to reprise their roles from the first film. "Beetlejuice" starred Keaton as the titular malevolent spirit (technically named Betelgeuse, although the film title favored the phonetic spelling), who's hired by deceased couple Adam and Barbara Maitland (played by Alec Baldwin and Geena Davis, respectively) to rid their former home of its current inhabitants.
Winona Ryder played Lydia Deetz, the teenage daughter of the new homeowners and the only one of the living humans who can see the ghosts of the Maitlands. After they hire Betelgeuse, who markets himself as a freelance "bio-exorcist" that scares humans out of haunted residences, nothing goes according to plan, leading to Lydia only narrowly escaping being married off to the ghastly spirit. By the end of the film, the Deetzes and the Maitlands are happily sharing the house, while Betelgeuse is banished to an eternal waiting room for the non-living. Although the script for "Beetlejuice 2" has not yet been written, we imagine it will find him finally returning to the world of the living to find Lydia all grown up, although how his path will cross once again with his reluctant ex-fiance's is sure to be anyone's wild guess. Whatever the plot may be, Jenna Ortega, currently starring in Burton's Netflix "Addams Family" spinoff series "Wednesday," may lead the cast of "Beetlejuice 2," according to The Hollywood Reporter, which Burton is likely to direct.
Beverly Hills Cop: Axel Foley – TBA
Paramount Pictures
We appear to be in the midst of an Eddie Murphy renaissance. After gradually fading from the spotlight since his heyday in the '80s and early '90s, Murphy is suddenly back in a big way, giving a critically acclaimed performance in 2019's "Dolemite Is My Name," making a triumphant return to "Saturday Night Live" as host, lining up new standup comedy specials for Netflix, and announcing a sequel to one of his biggest hits from the '80s — "Beverly Hills Cop."
Marking the fourth installment in the "Beverly Hills Cop" franchise, this newest sequel will also be a collaboration between Murphy and Netflix, after Paramount previously pulled the plug on a planned "Beverly Hills Cop 4" back in 2016. Murphy will be reprising his role as Axel Foley, the Detroit cop who repeatedly finds himself traveling to Beverly Hills to investigate various crimes. "Beverly Hills Cop 4" was originally going to be directed by "Bad Boys for Life" directors Adil El Arbi and Bilall Fallah, but after they dropped out to focus on "Batgirl," the job went to Mark Molloy, a rising filmmaker who's gained attention for his Apple commercials.
As for the screenplay, Murphy previously said he's ready to go as soon as the script is complete, and in August 2022, Deadline reported that Will Beall, best known for story credits on "Aquaman" and "Zack Snyder's Justice League," had taken on "Beverly Hills Cop: Axel Foley." The one and only Kevin Bacon, "Zola" breakout star Taylour Paige, and veteran actor Joseph Gordon-Levitt will be joining Murphy in his fourth outing as the title character. Plus, original stars Judge Reinhold, John Ashton, Paul Reiser, and Bronson Pinchot will all be returning to the franchise.
Big Trouble in Little China 2 – TBA
20th Century Fox
Directed by the one and only John Carpenter, the 1986 fantasy-adventure "Big Trouble in Little China" follows trucker Jack Burton (Kurt Russell) as he's drawn into the magical underbelly of San Francisco's Chinatown. Hoping to save a kidnapped woman from the forces of darkness, Burton encounters ninjas, monsters, and an ancient sorcerer.
With its mythic warriors and magical sword fights, "Big Trouble in Little China" has become a beloved classic, so naturally people were a bit concerned when a remake with Dwayne Johnson was announced in 2015, but it turns out the next film will actually be a sequel. Speaking to Collider, producer Hiram Garcia admitted, "You can't remake a classic like ['Big Trouble'], so what we're planning to do is continue the story. We're going to continue the universe of 'Big Trouble in Little China.'"
As Garcia went on to explain, the events of the first film will still exist in the new Dwayne Johnson movie, and the Rock will be playing a brand new character, not Jack Burton. However, while that would seem to leave room for Russell to return, the actor told USA TODAY that he "probably won't be" in the sequel, so we're a bit sad that we won't get to see ol' Jack Burton back in action.
The Boondock Saints III – TBA
After first blasting onto screen in 1999, and then again in a 2009 sequel, "The Boondock Saints" looks to be getting a third installment, which would bring back director Troy Duffy along with stars Norman Reedus and Sean Patrick Flanery. In the first two films, Reedus and Flanery played fraternal twins Murphy and Connor MacManus, who become vigilantes seeking to rid Boston of all crime after dispatching a couple members of the Russian mob in self-defense. The sequel caught up with the twins in Ireland eight years later, when they were forced to return to Boston after being framed for murdering a priest.
That film ended with the brothers in jail, and the third film will see them stepping out of prison into a world that's much different from the one they left. This time, based on input from the fanbase, Duffy says they'll be going up against a different type of villain — politicians. "Where we're going is, the brothers are older," Duffy told Deadline. "They are coming out into a brand new world that is not like the one they left. They are at odds. One wants to continue, the other doesn't. There's a new enemy out there, not like the traditional ones they've faced. That's the thing that is timely about this one."
Bullitt sequel – TBA
We've got a lot of sequels on this list that are set to release many years — or even decades — after the last installment in the series, but this one may win the award for longest gap between the original film and part two. Deadline reported in February 2022 that Steven Spielberg is eyeing a follow-up to the 1968 action thriller "Bullitt" as one of his next projects, following his Oscar-nominated remake of "West Side Story" and his semi-autobiographical coming-of-age drama "The Fabelmans." "Bullitt" starred Steve McQueen as San Francisco cop Frank Bullitt working to solve the murder of a key mob witness who was assassinated while under his protection.
Deadline's sources report that Spielberg's "Bullitt" will not be a remake of the McQueen film but rather a new story centered around the same character. As McQueen passed away in 1980, Spielberg will be recasting the role with none other than Bradley Cooper (via Deadline). McQueen's son, Chad, and granddaughter, Molly McQueen, have also signed on as executive producers for the film. Josh Singer ("The Post," "Spotlight") will be penning the script for Spielberg's "Bullitt," but since no other details or casting are in place yet, it may be a while before we see this one hit screens.
Cloverfield 4 – TBA
Paramount Pictures
Every few years, another "Cloverfield" movie comes along. As recounted by Deadline, "Cloverfield" sequels have historically been developed under codenames, and aren't revealed to be part of the popular franchise until their trailers hit the big and small screens — or, in the case of 2018's "The Cloverfield Paradox," just before the film hit Netflix on Super Bowl Sunday. All three "Cloverfield" movies are dramatically different from one another: 2008's "Cloverfield" is a found-footage horror movie about a stampeding monster, 2016's "10 Cloverfield Lane" takes place almost entirely in a bunker, and "The Cloverfield Paradox" is a space thriller.
Considering this history of secrecy, it's likely nobody will know what the fourth "Cloverfield" movie is really about until just before it's released, which will be some time in the next few years. According to The Hollywood Reporter, franchise producer J.J. Abrams hired "The Ritual" scribe Joe Barton to write the screenplay in January 2021. In September 2022, Babak Anvari landed the director's job, following his well-received work on thoughtful and unsettling fare including "Under the Shadow" and "I Came By." Almost everything else about the movie, in true "Cloverfield" fashion, remains a mystery.
Constantine 2 – TBA
Back in the early 2000s, comics-based movies were confined to a few X-Men and Spider-Man flicks. But in 2005, Hollywood took a gamble on "Constantine," based on the relatively obscure DC Comics title "Hellblazer." Keanu Reeves portrays the titular John Constantine, a sardonic, world-weary exorcist who can talk to demons and angels and move back and forth between Earth and the underworld. Budgeted at a steep $100 million, "Constantine" earned $230 million at the worldwide box office. This doesn't cement blockbuster status, but it is enough to earn a cult following. John Constantine would go on to inspire the short-lived but well-received 2014 series "Constantine," where he's played by Matt Ryan.
Nearly 20 years after "Constantine" hit the silver screen, Warner Bros. started to consider making a second film. In September 2022, Deadline reported that a follow-up was underway. Reeves is set to reprise the role of John Constantine, while original movie director Francis Lawrence will helm the sequel. Academy Award-winning screenwriter Akiva Goldsman will pen the script and produce.
Crazy Rich Asians 2 and 3 – TBA
Coming off of the runaway success of 2018's "Crazy Rich Asians," it would be surprising if the opulent film didn't earn a sequel — and in fact, it's getting two. Based on Kevin Kwan's books of the same names, "China Rich Girlfriend" and "Rich People Problems" are both moving ahead at Warner Bros., although it may be a while before we get to see them.
Due to the busy schedules of the franchise's A-list cast and director Jon M. Chu, it may be a bit before everyone can get together again for the next two installments in the "Crazy Rich Asians" saga. It also seems the scripts aren't completed yet, as Michelle Yeoh told E! News, "We are still waiting on it. We know there's a writer on it, so we'll see. Fingers crossed." However, producer Nina Jacobson says that the plan is to shoot both sequels back-to-back, so that fans aren't waiting years between the second and third films. So although there may be a long wait for "China Rich Girlfriend," Jacobson promises, "We'll make it up to them on the back end by shooting two films together."
Cruella 2 – TBA
While 2021's "Cruella" was set up to serve as a prequel to Disney's animated film "One Hundred and One Dalmatians," by the time the end credits rolled on the high fashion film, it was clear that there was plenty more of Cruella's story to tell. Sure enough, "Cruella 2" is in the works, which will see Emma Stone returning to the role of Estella and her ruthless alter ego, Cruella de Vil. Also coming back is director Craig Gillespie and writer Tony McNamara.
The first film sees aspiring fashion designer and petty criminal Estella scheme her way to the top of the fashion industry and usurp the reign of fashion queen Baroness von Hellman (Emma Thompson). By the end of the film — which is part "The Devil Wears Prada," part "Joker" — Cruella fully embraces her dark and semi-villainous persona. Yet she still has a great love of dogs — even Dalmatians — which begs the question of just how she transforms into someone who wants to make coats out of puppies. Perhaps we'll find out — or perhaps this version of Cruella will decide to ditch the dog-skinning altogether — when "Cruella 2" eventually struts into theaters.
Paul Michael Hauser, who stole scenes in "Cruella" as Horace, one of the titular designer's partners-in-crime, told Forbes that the sequel will likely start shooting in 2023. "I'm told we're doing it next year," he said. "I don't know when but I think Tony McNamara is writing the script right now … We got to work around the ever-busy schedule of Craig Gillespie and Emma Stone, who are worth the wait, so anytime they want to do it, I'll be there."
Den of Thieves 2: Pantera – TBA
STXfilms
"Den of Thieves" might have been a flop with critics, but this heist thriller got away with $80 million at the box office. And in Hollywood, crisp dollar bills talk way louder than rotten tomatoes, leading to the announcement of a sequel just weeks after the first film hit theaters. "Den of Thieves 2: Pantera" will reunite original film stars Gerard Butler, O'Shea Jackson Jr, and Meadow Williams with writer-director Christian Gudegast. Joining them for the sequel is Swen Temmel in an undisclosed role.
According to Deadline, the film will follow "Big Nick (Butler), this time on the hunt in Europe for Donnie (Jackson Jr.), who's embroiled in the dangerous world of diamond thieves and the infamous Panther mafia as they plot a massive heist of the world's biggest diamond exchange." Deadline further reports that once again, Gudegast spent time "with notorious thieves and the investigators that hunt them" as part of his research for the film. Currently, "Den of Thieves 2: Pantera" has no release date, but with filming set to start in late spring 2022, the wait for more pulse-pounding heist action shouldn't be long.
Face/Off 2 – TBA
Paramount Pictures
As bizarre action movie premises go, it doesn't get much weirder than the original "Face/Off," which starred Nicolas Cage and John Travolta as a terrorist and an FBI agent, respectively, who literally swap faces via a gnarly surgery in order to each take the other's place. Yet even though (spoiler alert) Cage's villainous Castor Troy is killed at the end of the first film, a direct sequel is now in the works from filmmakers Adam Wingard and Simon Barrett. While original reports assumed that the new "Face/Off" film would be a reboot with a totally new cast taking on the story, Barrett and Wingard were quick to clarify on social media that they had no intention of reimagining the original, which Wingard wrote was "a perfect action movie."
Wingard and Barrett have previously worked together on pulse-pounding films such as "You're Next" and "The Guest," suggesting they're more than capable of taking on the violently wacky tone of a "Face/Off" sequel. Speaking to the Associated Press, Cage expressed enthusiasm at the possibility of reprising his role for the sequel, saying, "I would love to get back into that character and to work with Travolta," adding that the first film was "such a fun movie to make." Wingard has also expressed interest in seeing Cage return, telling Empire Online, "He's just having such a moment. … A couple of years ago, the studio maybe would have wanted a hot, young, up-and-coming actor or something. Now, Nicolas Cage is one of the hottest actors in Hollywood again."
Speaking about the upcoming sequel, Cage told Collider there's a whole lot going on in with the new script, saying, "It's almost like if you factor in the idea of offspring and Castor and Sean having children and these children grow up, then it becomes like three-dimensional chess, and then it's not just the two, John Travolta and myself, it's four of us ping-ponging and going at different levels, and it becomes even more complex. I think there's a lot of fertile ground there. I had maybe one meeting in an office, but I haven't heard anything since, so I don't know."
The Gray Man 2 – TBA
With a roughly $200 million price tag, according to Deadline, "The Gray Man" is one of the most expensive movies Netflix has ever made. The streaming-only title boasts an all-star cast in Chris Evans, Ana de Armas, and, most prominently, Ryan Gosling. Gosling anchors the action thriller as Six, an elite CIA operative who runs for his life after revealing highly classified state secrets.
Netflix hadn't even released viewership numbers for the film's opening weekend when it announced a sequel to "The Gray Man." According to Deadline, star Gosling and directors Joe and Anthony Russo will both return for the second film. Though screenwriters Stephen McFeely and Christopher Markus shared writing duties with Joe Russo for the first movie, McFeely will be going it alone for the second. A "Gray Man" spin-off is also in the works, with "Deadpool" and "Zombieland" writers Rhett Reese and Paul Wernick taking a crack at the screenplay. According to Joe Russo, this spin-off will more than earn its R rating.
I Am Legend 2 – TBA
Adapted from the book by Richard Matheson, the 2007 film "I Am Legend" starred Will Smith as Robert Neville, the seemingly sole human survivor of an apocalyptic plague that transformed most of the world's humans into a terrifying cross between zombies and vampires. However, Neville eventually encounters another pair of survivors, a woman and a young boy who are both also immune to the virus. The ending of the film didn't leave a lot of room for Smith to return for a sequel since it saw Neville sacrificing himself in order to save the other two, but an alternate ending found all three heading to a survivors' camp in possession of a cure.
According to the original film's writer Akiva Goldsman, the sequel, announced by Deadline in 2022 — would follow that other ending. "This will start a few decades later than the first. We trace back to the original Matheson book, and the alternate ending." Goldsman told Deadline. "What Matheson was talking about was that man's time on the planet as the dominant species had come to an end. That's a really interesting thing we're going to get to explore." Michael B. Jordan is set to headline "I Am Legend 2," along with Smith. However, not long after "I Am Legend 2" was announced, Smith made headlines for slapping Chris Rock at the Oscars, putting the fate of several of his future projects in jeopardy. Since the release would likely come several years after the incident, it's possible that "I Am Legend 2" will still go ahead with Smith attached.
Kingpin 2 – TBA
For fans of the 1996 bowling comedy "Kingpin," you're in luck because a sequel is rolling down the pipeline. The original film featured Woody Harrelson as a former bowling prodigy who believes he's found his claim to fame when he discovers an Amish bowling superstar, played by Randy Quaid. It also starred Bill Murray as Harrelson's lifelong rival, as well as Vanessa Angel, Chris Elliott, Rob Moran, and Lin Shaye.
No details have yet been revealed about the sequel, other than that Peter and Bobby Farrelly, who directed the first film, will be back on board to produce "Kingpin 2." However, it's unclear whether the Farrelly brothers are intending to write or direct the sequel in addition to their producing duties. Similarly, none of the original cast is confirmed to be returning for the sequel, although fans would surely welcome another chance to see Harrelson and Murray unite on the big screen.
Labyrinth 2 – TBA
Jim Henson's cult classic fantasy "Labyrinth" has a diehard following thanks to its fantastical and creepy storytelling, Henson's imaginative creature creations, and of course, an iconic performance from David Bowie as Jareth the Goblin King. Making a sequel to Henson's final feature film seems like a pretty intimidating task, but the Jim Henson Company feels up to the task.
News of the "Labyrinth" sequel first broke in 2017, with "Don't Breathe" filmmaker Fede Alvarez attached to direct. However, Alvarez announced in April of 2020 that he'd decided to step away from the film, telling Bloody Disgusting, "I just decided I didn't want to do things as a director that people knew already what it was. Or have a preconceived notion of how it should look on the screen. So "Labyrinth" would be something that people would judge that way, so I decided not to do it."
The project didn't stay rudderless for long, though. In May of 2020, Deadline reported that "Doctor Strange" director Scott Derrickson has stepped in to helm the highly anticipated sequel. Maggie Levin, the writer and director of "Into the Dark," will be writing the screenplay. While we don't yet have any details on the story that will bring us back into the world of "Labyrinth," back when Alvarez was attached to direct, project insiders confirmed to THR that the sequel would indeed be a continuation of the story that began in the original film, but that the character of the Goblin King would not be making an appearance.
The Last Starfighters – TBA
Universal Pictures
Despite the better part of four decades having passed since "The Last Starfighter" first wowed audiences, the time may actually be ideal for a sequel to the film about a teenager who beats a video game, only to discover that the game was really a recruiting tool in order to find soldiers to fight in an interstellar alien war. Video games have changed a lot since then, which could present a natural way to continue the story. Speaking to Moviehole, Jonathan Betuel, the writer of the original film, said of the sequel, "It's not a remake. It's going to continue the story. What's changed is time itself, certainly as the video world and the alien world have continued to tick away. It's not a time capsule of the '80s by any means, we're taking it to the next level. Passing the torch … or the joystick."
Betuel will be co-writing the sequel, titled "The Last Starfighters," with "Rogue One: A Star Wars Story" screenwriter Gary Whitta. In March 2021, Whitta tweeted a sizzle reel that hints at the plot of the film, which would involve an alien attempting to assassinate an adult Alex, the protagonist of the first film, and Alex then heading off into space to get to the bottom of what's going on. According to Betuel, the road to making a sequel has been a rocky one that's taken years, but at one point, he was optimistic it would finally get off the ground. "It looks like we'll be making the deal to get it going," Betuel said to Moviehole in 2020. "Gary's a gifted collaborator, we'll be writing the script together, but it's taken a long time. I had to go through a process that took years to recapture the rights, but that was recently completed, and although nothing is ever clear sailing, it looks like we have a really good opportunity now. So I'm really looking forward to taking it up."
However, Gary Whitta isn't quite as optimistic. In September 2022, a fan asked him on Twitter if there were any updates on the film. His response? "No. To be honest there's a decent chance it never happens. But if it doesn't, it won't be for the lack of effort on my and Jon's part."
Legally Blonde 3 – TBA
MGM
It's been almost 20 years since audiences followed effervescent sorority girl Elle Woods to Harvard Law School in the bubblegum-hued "Legally Blonde." She continued to ascend the professional ladder in 2003's "Legally Blonde 2: Red, White & Blonde," which saw Elle head to Washington, D.C.
Now Elle is back, along with producer Marc Platt and his Platt Productions president Adam Siegel. In addition to starring as Elle, Reese Witherspoon will also act as a producer this time through her Hello Sunshine banner, and she's brought on "Never Have I Ever" creator Mindy Kaling and "Brooklyn Nine-Nine" creator Dan Goor to pen the screenplay. Also returning for the sequel is Jennifer Coolidge, who starred in both previous films as Elle's friend Paulette, a character who Kaling teased will have a "really juicy" role in the film. As for the rest of the original cast, we're still not sure who will be returning, but we do know that there will be "a lot of new faces" in "Legally Blonde 3," along with a lot more diversity. "Reflecting the world as it is now is something that's really important to Reese, and so having there be like diversity is super, super important," Kaling promised (via E! Online). "You can definitely count on that."
We've yet to hear much in the way of plot details, but as a big fan of the original film, Kaling is very much looking forward to revisiting an older and wiser (and likely even more fabulous) Elle Woods. "I can't wait to see what Elle Woods — what people will think of the way we wrote Elle Woods at 40," said Kaling in an interview with Access Hollywood. "How Elle Woods is at 40 versus how she was at 21 has been really fun to imagine." But for those who worry that Elle may have outgrown the Bend and Snap, never fear. "Bend and Snap is forever," Kaling reassured fans. "We definitely have a lot of fan favorites from the original movie."
Lethal Weapon 5 – TBA
Warner Bros.
Since the first "Lethal Weapon" hit theaters in 1987, introducing audiences to the buddy cop duo of Riggs (Mel Gibson) and Murtaugh (Danny Glover), it has spawned three sequels and a television series. However, with no new "Lethal Weapon" films since "Lethal Weapon 4" in 1998, it was still a surprise to learn at the beginning of 2020 that Warner Bros. intended to reinvigorate the franchise with a new entry.
Prior to the death of acclaimed director Richard Donner — who directed the first four "Lethal Weapon" films in addition to numerous other beloved films, including "Superman" and "The Goonies" — producer Dan Lin said that the fifth film was particularly special to Donner, who at the time was attached to direct. "We're trying to make the last 'Lethal Weapon' movie," Lin told The Hollywood Reporter in 2020. "Donner's coming back. The original cast is coming back. And it's just amazing. The story itself is very personal to him and to the cast, and so I really want to make that one." Lin also produced the "Lethal Weapon" television series and claimed that "Lethal Weapon 5" will be a continuation of the existing films, with Glover and Gibson both set to reprise their roles.
Of course, none of that may pan out now, as Donner passed away in 2021. However, in the wake of the filmmaker's death, Mel Gibson has confirmed that he is in talks to take over directorial duties. In September 2022, Gibson also told Screen Rant that things could be moving in positive direction, saying, "It's [coming along] great, we've got a really good screenplay." Gibson confirmed that the script had been worked on by both Donner and himself, among others. However, he did indicate that everything going on with Warner Bros. in the light of the Discovery merger might have an impact on the project moving forward. However, he did say, "I'm pretty confident we'll get this one up on its feet, probably shoot it in the first quarter of the New Year."
Midnight Run 2 – TBA
Universal Pictures
More than 30 years after the original hit theaters, the action-comedy "Midnight Run" is getting a sequel. The original film starred Robert De Niro as a bounty hunter in pursuit of a former Mafia accountant, played by the late Charles Grodin, after the latter skips bail. The road trip comedy sees the two travel together across the U.S. while evading both the FBI and the mob. When the film was released in 1988, it did well with audiences and critics alike and led to several direct-to-TV sequels without De Niro or Grodin. However, with De Niro acting as producer for the new "Midnight Run," hope remains that he may reprise his role as Jack Walsh.
The sequel will star Regina Hall, although the story is still under wraps. At one point in the early 2010s, there was discussion of a sequel centered around De Niro's bounty hunter pursuing a new, younger character, but it's unclear whether that will be the premise of this film. "Midnight Run 2" will be written by "Brooklyn Nine-Nine" scribe Aeysha Carr, but with no news yet on a director or additional cast, it's still unclear when we can expect to see it hit screens.
Mortal Kombat 2 – TBA
Although 2021's "Mortal Kombat," based on the hit video game franchise, didn't wow the critics, it performed well enough at the box office and on HBO Max to get a sequel greenlit. The script for "Mortal Kombat 2" will come from "Moon Knight" creator Jeremy Slater, with Simon McQuoid returning to direct, per Deadline. There's no word yet on which, if any, members of the first film's cast — which includes Lewis Tan, Jessica McNamee, and Hiroyuki Sanada — will return for "Mortal Kombat 2."
The plot of "Mortal Kombat" follows a down-on-his-luck mixed martial arts fighter named Cole Young (Tan), who finds himself being hunted by an assassin named Sub-Zero (Joe Taslim). In an effort to defend himself and his family, he seeks out a group of elite fighters tasked with protecting the world from malevolent outside forces. A sequel would presumably pick up where the first film left off, with Cole now aware of his heritage and his destiny and on a mission to seek out the martial artist and movie star Johnny Cage. The first film released simultaneously on HBO Max and in theaters, but judging by the way Warner Bros. conducts its business now, we're expecting this one to play exclusively in theaters.
As for its current status, the film looks to be in the extremely early stages of pre-production. In responding to a fan's query about the progress of the movie sequel, franchise creator Ed Boon tweeted in December 2022, "Reading exciting scripts!"
National Treasure 3 – TBA
The last "National Treasure" film hit theaters in 2007. That was a world before the Marvel Cinematic Universe existed. It was the year "Mad Men" debuted. That was three U.S. presidents ago. In other words, it's been a long, long time since we've seen the adventures of Benjamin Franklin Gates. Will we ever see the treasure hunter back on the big screen?
Over the years, we've heard different things about a third "National Treasure" film, and while at times the project has seemed as lost as some ancient stash of gold, it finally looks like a new installment is on the way. "Bad Boys 4" scribe Chris Bremner was tapped to write the script in 2020, and in May 2022, producer Jerry Bruckheimer confirmed the film is in progress. A few months later, he told ComicBook.com that the screenplay was finished, that it was good, and he planned to send it off to original franchise star Nicolas Cage. The film is apparently still in the works, despite the existence of the Disney+ series "National Treasure: Edge of History."
Nobody 2 – TBA
Universal
2021's "Nobody" stars unlikely action hero Bob Odenkirk — best known for his performance as Saul Goodman on "Better Call Saul" and "Breaking Bad" and his extensive comedy career — as seemingly unassuming dad Hutch Mansell. When his mundane life is upended by Russian mobsters, Hutch must get back in touch with the skills he cultivated as an assassin.
Conditions were ripe for a sequel: There's rage to spare in Hutch's heart, and "Nobody" was a rare hit of the COVD-19 era. In August 2022, "Nobody" director David Leitch told Collider that another film was in the (very early) works. "Everyone involved is like, 'Full steam ahead,'" Leitch said. "We are in the script process … the studio loved the results, and it's happening. I mean, I think it's happening as fast as we can make it happen."
As far as that script goes, "Nobody" screenwriter Derek Kolstad participated in a Collider interview of his own in April 2021, during which he discussed the possibility of a sequel. As it turns out, he already has some killer ideas for a potential opening scene. And it seems like the film will be shooting in 2023 (via Collider), so expect to see Odenkirk beating up bad guys very soon.
Now You See Me 3 – TBA
Lionsgate
Abracadabra, another "Now You See Me" is in the works. The newest take on the magician-heist fantasy will be directed by Ruben Fleischer of "Venom" and "Zombieland" fame, with a script originally written by Eric Warren Singer ("Top Gun: Maverick") and getting a rewrite from Seth Grahame-Smith (author of "Pride and Prejudice and Zombies"). The script will reportedly introduce new characters into the illusion-filled world of the films while also bringing back the original cast. Released in 2013, the first "Now You See Me" starred Jesse Eisenberg, Woody Harrelson, Isla Fisher, and Dave Franco as a group of magicians who banded together to pull off an elaborate heist in order to earn entrance to an elite secret society.
In "Now You See Me 2," Fisher exited, and a new "Fourth Horseman" was introduced, played by Lizzy Caplan. Both films also featured characters played by Mark Ruffalo, Michael Caine, and Morgan Freeman, and the second film brought in Daniel Radcliffe as its charismatic antagonist. The story for the third film has yet to be revealed, but according to Lionsgate Motion Picture Group president Nathan Kahane, we can expect a new and surprising narrative that keeps us on our toes. "The 'Now You See Me' franchise has been built on keeping the audience surprised and guessing," Kahane said. "Any great magician knows, you can't keep doing the same tricks. And Eric [Singer] and his team of illusionists have something special up their sleeve for this new film."
The Old Guard 2 – TBA
Netflix
With the open-ended conclusion of the 2020 Charlize Theron action hit "The Old Guard," it seemed as though the film was begging for a sequel. Sure enough, "The Old Guard 2" is in the works for Netflix, which will bring back star Charlize Theron as Andy, the millennia-old mercenary who, in the first film, realized her immortality was finally beginning to wane. Also returning will be Marwan Kenzari and Luca Marinelli, who played Joe and Nicky, respectively, life partners for centuries who were also part of Andy's group. We'll also get to see the return of KiKi Layne as new recruit Nile Freeman, Matthias Schoenaerts as the traitorous Booker, Veronica Ngo as a very angry immortal, and Chiwetel Ejiofor as the CIA agent who becomes their handler. Plus, Variety has reported that Uma Thurman and Henry Golding are joining the cast.
Victoria Mahoney is attached to direct, and while no plot details have been released yet, the first film set up some intriguing possibilities. Spoiler alert: After betraying the other members of their group and being punished with a century of exile, Schoenaerts' Booker comes face to face with Ngo's Quynh, a former member of their immortal squad who they had thought was lost forever at the bottom of the ocean. Although Quynh used to be Andy's closest ally, who knows whose side she'll be on after centuries of drowning? While a firm release date hasn't been locked down, Charlize Theron told The Hollywood Reporter in December 2022 that filming had wrapped.
Paddington in Peru – TBA
StudioCanal
If anyone had predicted in the early 2010s that one of the most universally beloved and critically acclaimed franchises of the decade would center around a marmalade-loving CGI bear, people would have dismissed them as living in a fantasy world. Yet the two existing "Paddington" films managed to enrapture critics and audiences alike, with the second film still sitting at 100% on Rotten Tomatoes two years after its release. Viewers can't seem to get enough of the sweet-natured bear and his kind-hearted family, so it's only fitting that a third "Paddington" is on the way.
However, while the first two "Paddington" films were helmed by director Paul King, the third will have to find its way without him. King will be staying on as executive producer and called directing the first two films "one of the great treats of my life," but he's decided to step away from the director's chair for "Paddington in Peru," telling Empire Magazine, "At some point, you just have to stop. It might be time for somebody else to do a twist on it."
That somebody else, according to The Hollywood Reporter, will be Dougal Wilson, a veteran of commercials and music videos making his feature film directorial debut. The full cast and plot remain tightly guarded secrets, although StudioCanal and Heyday Films, the companies behind the first two "Paddington" installments, have agreed to start filming in London and Peru (Paddington's canonical home) in 2023. However, according to Paddington himself, actor Ben Whishaw, things are moving a bit slower than that. As he explained to Collider in February 2023, he hasn't read a script yet, and he hasn't heard when production will start. "It's gone silent in the way that sometimes these things do," he said. "Maybe that just means they're still working on it, or maybe it means it's not happening, or you just don't know."
Red Notice 2 and 3 – TBA
Netflix
When Netflix ponied up its largest chunk of cash yet for the star-studded globe-trotting heist film "Red Notice," some wondered if the hefty investment could possibly pay off for the streamer. Apparently, the answer is yes, as Netflix has signed up for two more "Red Notice" films, most likely to be filmed back to back with writer and director Rawson Marshall Thurber. The first film saw FBI agent John Hartley (Dwayne Johnson) teaming up with art thief Nolan Booth (Ryan Reynolds) in order to apprehend the even more wily thief Sarah Black (Gal Gadot).
The sequel will reportedly bring back the main mega-star trio of Johnson, Gadot, and Reynolds and add a number of new characters who will team up to pull off an ensemble heist in the spirit of "Ocean's Eleven." Presumably, the third film would build on that idea even more, with even grander heists and more spectacular action. According to producer Beau Flynn, the script for "Red Notice 2" is finished and the third one is almost done (via Collider). Chances are good that we'll see "Red Notice 2" hit Netflix sometime in 2024, with "Red Notice 3" hot on its heels.
RoboCop Returns – TBA
Orion Pictures
Your move, creeps. RoboCop is back. According to Deadline, the cyborg star is returning to the big screen, although it seems this new film is going to mess around with the continuity. The original "RoboCop" was directed by Paul Verhoeven, and it made quite a killing when it was released in 1987. After two sequels starring original actor Peter Weller, the franchise was rebooted in 2014, with actor Joel Kinnaman and director Jose Padilha.
The latest entry in the franchise will be called "RoboCop Returns" and will feature a fresh cast. Though Neill Blomkamp was initially attached to direct, he announced in August 2019 that scheduling conflicts had forced him to depart the project, tweeting that he was "excited to watch it in theaters with other fans." In November 2019, Orion Pictures announced that "Little Monsters" director Abe Forsythe had taken up the helm of "RoboCop Returns." The screenplay for "RoboCop Returns" was originally penned in 1998 by Ed Neumeier and Michael Miner, the same scribes behind the first film, and it will receive a rewrite from Forsythe.
Of Forsythe's version of the script, Neumeier had nothing but good things to say, telling Syfy Wire, "I didn't want to say too much [about what the script should be], I wanted him to have the ideas and not worry about any other version of it, including ours, and just do his own thing. It was very nice to be able to say that to someone like Abe with confidence. What he came back with was really interesting, it felt relevant and really crackled."
The Sea Beast 2 – TBA
Netflix
In 2022, Netflix premiered "The Sea Beast," an adventurous folk tale from Chris Williams. "The Sea Beast" is set in a distant land and time where giant ships rule the global economy, scary beasts roam the sea, and fearsome monster hunters explore the far corners of the Earth. Jacob Holland (Karl Urban), the greatest hunter of them all, gets an unexpected sidekick when a lost little kid named Maisie (Zaris-Angel Hator) stows away on his vessel.
According to The Hollywood Reporter, "The Sea Beast" quickly became one of Netflix's biggest-ever in-house hits. It's the streamer's most-watched animated original movie, and spent the second-most time of any 2022 film in the top 10 most-watched list. Naturally, Netflix wants to be in long-term business with Chris Williams. The director has two more movies in the works for Netflix, one of which is a sequel to "The Sea Beast." The follow-up film will pick up after the events of the first installment, and will likely feature some kind of seafaring adventure. Interestingly, Williams won't say if Red, the titular monster from the first film, will make an appearance in the new movie.
Sister Act 3 – TBA
In an act of divine providence — or just Hollywood nostalgia — it looks like Sister Mary Clarence will be donning her habit once again. "Sister Act" will premiere on Disney+, as was confirmed by Disney at their 2020 Investor Day event. Whoopi Goldberg will indeed be returning as both star and producer, with Tyler Perry also coming on board to produce, Madhuri Shekar signing on to pen the script, and "High School Musical: The Musical: The Series" creator Tim Federle attached to direct.
Released in 1992, the first "Sister Act" saw Goldberg play Deloris Van Cartier, a lounge singer who goes into witness protection at a convent after witnessing a murder. There, in the guise of a nun named Sister Mary Clarence, Deloris transforms the convent's humdrum choir into an upbeat musical sensation. "Sister Act" got a sequel in 1993 with "Sister Act 2: Back in the Habit," which found Deloris stepping in as a music teacher for a group of low-achieving students at a Catholic school. Once again, she turned the struggling music program around into a high-energy phenomenon. Goldberg suggested in her profile for Variety in 2021 that we could even possibly see some of those kids again. "Maybe there's gonna be some of the kids [from 'Sister Act 2']," Goldberg teased. "Who can say?"
Other than Goldberg, we don't know who will be in the cast. However, we do know that things are heading in the right direction. In November 2022, the actress went on "The Tonight Show Starring Jimmy Fallon" and told the talk show host, "The script came in yesterday. I really like it but it has a whole lot of adults to go through. So, if they don't get in its way, it could actually be pretty good." However, there's another caveat and roadblock in regards to Goldberg reprising her role. "I want to let Maggie Smith know that I'm holding the part of Mother Superior for you," the actor said on the British talk show "Loose Women" (via Entertainment Weekly). "Because I just can't do it with anybody but you."
The Tomorrow War 2 – TBA
Amazon Studios
Mere days after the 2021 Chris Pratt sci-fi action film "The Tomorrow War" dropped on Amazon Prime, Amazon Studios and Skydance were already talking about a sequel. The first film — which also starred Yvonne Strahovski, Betty Gilpin, Sam Richardson, Edwin Hodge, and J.K. Simmons — centered around Pratt's character, who's recruited as a soldier to travel to the future and fight a war to save humanity. The sequel would reportedly bring back the entire main cast, along with director Chris McKay and writer Zach Dean.
"The Tomorrow War" earned an enthusiastic reaction from Amazon Prime subscribers, who viewed it enough for it to debut as the number one film across streaming platforms over the July 4 holiday weekend. So it's no wonder that the studios would be eagerly circling a sequel, although no plans are confirmed yet. And while we don't yet know what the story of a potential "The Tomorrow War 2" would be, we have no doubt it will be just as thrilling and action-packed as the first film.
We Can Be Heroes 2 – TBA
Netflix
Not long after the Christmas Day premiere of the 2020 superhero film "We Can Be Heroes" on Netflix, the streamer announced that a sequel was already on the way. Featuring characters from both "Spy Kids" and "The Adventures of Sharkboy and Lavagirl," "We Can Be Heroes" is a similar sort of family adventure film focusing on superpowered kids tasked with saving the day when the adults go missing. According to Netflix's own internal metrics, "We Can Be Heroes" was viewed by 44 million households during its first four weeks.
With such impressive numbers, it's no surprise that writer and director Robert Rodriguez was already planning the sequel by January. Speaking to Collider about the possibility of a part two, Rodriguez said, "I've already got ideas in mind because we'd have to jump right into it." The tight timeline is referring to how quickly kids grow up, meaning that the sequel would need to move into production rapidly in order to keep its young stars relatively the same age. So while we don't have an official timeline for "We Can Be Heroes 2" yet, rest assured that we won't be waiting long.
The Return of the Rocketeer – TBA
Dave Stevens' '80s cult comic book "The Rocketeer" clearly took inspiration from mid-century movie matinee adventure serials, and in 1991, things came full circle when Disney brought the story to the big screen. Billy Campbell starred as Cliff Secord, a stunt pilot living in Los Angeles in 1938 who finds a jet pack that allows him to soar through the sky while evading the FBI, its inventor Howard Hughes, and the Nazis that want it badly. Before "The Rocketeer" was even released, Disney (parent company of the production companies that made the movie) thought it could launch a trilogy (per Comic Book Artist). But shortly after the film hit theaters in the summer of 1991 and performed only moderately well at the box office, Disney discontinued sequel plans, star Billy Campbell told MTV News.
The company floated the idea of a "Rocketeer" remake in 2012, then nearly got a sequel off the ground in 2016 called "The Rocketeers," which would've focused on a Black female pilot. With both those projects dead, Disney is now taking a new stab at a legacy-style sequel. In 2020, the company started work on what would later officially be titled "The Return of the Rocketeer." The following year, Disney revealed that Ed Ricourt ("Now You See Me") had taken over screenwriting duties, with Emmy-nominated actor David Oyelowo producing and maybe starring too. However, director J.D. Dillard — who'd been involved with the project since 2020 — has stepped away from the movie (via TheWrap).
Assuming the film moves forward without Dillard, the upcoming "Rocketeer" movie will follow a new character, a retired member of the famed Tuskegee Airmen who becomes the latest brave pilot to strap on that fantastic jetpack. While we don't know when it will be released, we know it will land on Disney+.
Darkman 2 – TBA
Universal
After writing and directing the classic indie horror movies "The Evil Dead" and "Evil Dead II" but before he became the A-lister behind blockbusters like the first "Spider-Man" trilogy, Sam Raimi ventured into the superhero realm for the first time with "Darkman." It's a dark, comic book-like revenge thriller about a scientist presumed dead, who dons a hat, trench coat, and thick facial bandages to get his revenge on the bad guys who nearly burned him to death. Oh yeah, he's also super strong and can create new faces out of experimental skin, but these disguises never last long as they're sensitive to light.
Not only was it directed by Raimi, it was one of the first major movies for future superstar Liam Neeson and three-time Oscar winner Frances McDormand. A couple of obscure sequels to "Darkman" already exist in the form of the straight-to-video "Darkman II: The Return of Durant" and "Darkman III: Die Darkman Die" starring Arnold Vosloo in lieu of Neeson. Raimi didn't have anything to do with those, and he'd love to revisit the "Darkman" world with a sequel set many years after the events of the first film. In 2022, he told TheWrap that the sequel was in the extremely early stages of development. "There's a producer attached. I haven't heard the story yet or gone into it," Raimi said, adding, "But I think it's cool." Nothing in the way of creative crew, cast, or release date has officially been confirmed quite yet.
Phenomena 2 – TBA
The century-old Titanus studio produced some of the most iconic movies in Italian history, according to Variety, and exposed the world to the works of filmmaking pioneers like Federico Fellini, Luchino Visconti, and Dario Argento, the creator of haunting, stylish, cult-favorite horror films. One of his more memorable and well-received works is the 1985 spook-fest "Phenomena." Jennifer Connelly stars in the film, written and directed by Argento, as Jennifer Sorvino, a teenage scion of a movie star who can communicate with all manner of insects and bugs. She's shipped off to an elite boarding school in "Swiss Transylvania," where she uses her odd and creepy gift to solve a series of horrific murders.
In 2022, ex-Disney Italy marketing head turned Titanus general manager Sefano Bethlen announced plans to bring the company back to contemporary film and to create new projects based on the studio's extensive library of intellectual property. At the top of Titanus' to-do list? Partner with an American studio to make a new film based on "Phenomena," specifically a sequel set in the present day. The "Phenomena" continuation is in the very early stages of production, not much more than an announcement of intent by Titanus executives, so little is known about cast, director, or release date.
The Conjuring 4 – TBA
Not only one of the most consistently creepy franchises in recent years, the Vera Farmiga/Patrick Wilson headlined "Conjuring" universe is also one of the most lucrative series of any kind, raking in over $2 billion at the global box office. That includes the haunted doll "Annabelle" movies, "The Nun," and the original "Conjuring" trilogy, set off by the '70s-set modern horror classic from 2013 about paranormal investigators Lorraine and Ed Warren who look into claims of a dark and evil presence at a spooky rural farmhouse where a bunch of dark and evil acts once occurred. The Warrens' ghost-hunting continued in 2016's "The Conjuring 2" and 2021's "The Conjuring: The Devil Made Me Do It."
With plenty more ghost stories to tell and a receptive, paying audience ready to watch them, "The Conjuring" franchise will expand again with a fourth movie. According to The Hollywood Reporter, lead studio New Line has already signed up David Leslie Johnson-McGoldrick, who penned both "Conjuring" sequels, to write the script for the fourth movie. Franchise-originating producers James Wan and Peter Safran will also return to oversee the new film. Farmiga and Wilson are expected to once more play the roles of Lorraine and Ed Warren, although no official deals are yet in place, nor is there any news yet as to plot or release date. However, in a January 2023 interview with Collider, Wan implied this might be the last installment in the "Conjuring" series.
The Princess Diaries 3 – TBA
Ready for another trip to Genovia? Well, it looks like Disney is preparing for a new adventure full of romance and royalty with "The Princess Diaries 3." It was reported in November 2022 that Aadrita Mukerji — best known for her TV work on series like "Supergirl," "Reacher," and "Scorpion" — is working on a screenplay.
We don't know any plot details yet, and it doesn't look like anyone has been officially cast as of this moment. However, Anne Hathaway has expressed her desire for a threequel in the past, so chances are good she'll be returning to play Mia Thermopolis. It seems like Julie Andrews, on the other hand, plans on sitting this one out, as she told The Hollywood Reporter in June 2022, "[For] especially me, it's too far down the line now to go back to it. It's a lovely thought, but I don't think it would probably be possible."
Rush Hour 4 – TBA
Now one of the most beloved stars who's ever kicked his way across the silver screen, Jackie Chan found Hollywood success with the action-comedy "Rush Hour." The 1998 film paired Chan's martial arts-savvy Hong Kong detective with Chris Tucker's joke-a-minute Los Angeles cop. Together, the two rescued the kidnapped daughter of a Chinese diplomat, starred in the eighth highest-grossing movie of the year, and kicked off two sequels.
Well, better make that three sequels. At the Red Sea International Film Festival, Jackie Chan revealed that he's in talks to make a "Rush Hour 4." He even added that he was about to go talk with the director about the upcoming film. However, he didn't clarify the filmmaker's identity. The previous installments in the series were all helmed by Brett Ratner, but as Ratner is now persona non grata in Hollywood, you'd think a new director would be stepping up to bat. However, back in 2018, Ratner claimed he'd be making a fourth "Rush Hour" film, so it remains to be seen who'll be helming the new martial arts comedy.
Election 2: Tracy Flick Can't Win – TBA
Paramount
One of the definitive films of the '90s, "Election" is a pitch-black satire, taking aim at the U.S. political system and '90s America through the lens of a high school election. The movie finds Reese Witherspoon's Tracy Flick tirelessly campaigning to become student body president — doing whatever it takes to win. All the while, bitter teacher Jim McAllister (Matthew Broderick) is desperately trying to destroy Tracy's chances of earning any votes.
Now, all these years later, it looks like Tracy Flick is coming back, determined as ever to be #1. "Tracy Flick Can't Win" will bring Witherspoon back to the role and Alexander Payne — who directed the original '99 film — back to the director's seat. The project is based on the novel by Tom Perrotta (who wrote the first book, along with other novels adapted for the screen, such as "Little Children" and "The Leftovers"), and it finds Flick back at high school, trying to become principal while struggling with a life that hasn't panned out how she planned.
While we don't have a release date yet, expect the "Election" sequel to campaign its way to Paramount+.
RRR 2 – TBA
DVV Entertainment
Indian films rarely find success in the Western world, but evidently, nobody told that to "RRR." The movie has become a phenomenon thanks to its over-the-top action, incredible dance choreography, and bromance between NTR Jr.'s Komaram Bheem and Ram Charan's Alluri Sitarama Raju as they flip motorcycles and unleash big cats in their battle against the British. And if you need more numbers like "Naatu Naatu" in your life, never fear. It looks like the Tollywood sensation is getting a sequel, as Variety confirmed with director S.S. Rajamouli that his father, V. Vijayendra Prasad — who wrote the first film — is currently working on part two. We also know that NTR Jr. and Ram Charan Teja will be returning to fight their English enemies. That's all the information that exists at the moment, but we're incredibly psyched for three more hours of epic fight scenes and glorious dance sequences.
Tron: Ares – TBA
"Tron," released by Disney in 1982, represented a milestone moment — it was the first film featuring long sequences rendered entirely with computers (via The Guardian). Jeff Bridges played video game designer Kevin Flynn, who gets trapped in one of his own projects and teams up with a software program as they traverse a laser-lit digital world. The film earned a modest $33 million and became a cult classic, so much so that Disney released "Tron: Legacy" in 2010, starring Garrett Hedlund as Flynn's son, who enters the dangerous cyber dimension to retrieve his father.
"Tron: Legacy" performed well enough to prompt Disney to order a sequel, "Tron: Ascension." "Tron: Legacy" director Joseph Kosinski had the entire film written and storyboarded when Disney canceled the project in 2015, according to Vulture. That third "Tron" movie project lay dormant for seven years. According to The Hollywood Reporter, Academy Award winner Jared Leto stepped up to try to get "Tron 3" into production as far back as 2017, and "Lion" director Garth Davis signed on in 2020. Finally, in 2023, Disney acquiesced and green-lit a new "Tron" spooky sci-fi adventure, titled "Tron: Ares." A direct sequel to "Tron: Legacy," the new film will star Leto, acting out a script by Jesse Wigutow, best known for writing a never-produced reboot of "The Crow." Joachim Rønning, a live-action Disney favorite who helmed "Maleficent: Mistress of Evil" and "Pirates of the Caribbean: Dead Men Tell No Tales," is set to direct.
Girls Trip 2 – TBA
Universal
Following comedies like "The Hangover," in which friends go on a trip and endure hilarious and raunchy chaos, "Girls Trip" was a summer blockbuster in 2017, winding up the top grossing comedy of the year. Four old friends head to New Orleans for the Essence Festival to reconnect, hang out, and network, but they wind up partying way too hard. Several big stars headlined the cast, including Regina Hall, Queen Latifah, and Jada Pinkett Smith, but "Girls Trip" offered the breakthrough role for comedian Tiffany Haddish, who stole the movie with her over-the-top portrayal of wild card Dina.
Hall told BuzzFeed News' "AM to DM" in August 2018 that a sequel was in the early stages. More than four years later, in January 2022, producer Will Packer announced on "Good Morning America" (via People) that work had officially started on a sequel. Packer assured viewers that all four principal cast members wanted to return, as did the original film's director, Malcolm D. Lee. But by August 2022, little progress had been made, on account of pandemic-related delays. "We're not in production. We're not ready yet," Hall told "Good Morning America" (via Entertainment Weekly). "Everything gets slowed down with schedules. It was going to move, and then Omicron happened."
However, "Girls Trip" co-writer Tracy Oliver told Variety in January 2023 that work had progressed. "We're looking to set it in Ghana," she said, adding that Hall, Latifah, Smith, and Haddish were all set to reprise their roles.
Violent Night 2 – TBA
Universal
With a darkly funny name that described the film perfectly and used a bit of Christmas carol-ribbing wordplay, "Violent Night" became a holiday hit in late 2022, earning $75 million. The rare Christmas movie that wasn't a comedy, romance, or warm family feature, "Violent Night" was an unhinged action extravaganza, sort of a skewed take on Christmas-set movies like "Die Hard" as it depicted Santa Claus ("Stranger Things" breakout David Harbour) as a mighty mythological warrior who in contemporary times fights off deadly mercenaries and invaders to save Christmas for one unlucky-then-lucky family.
Such a novel premise proved immediately profitable — it earned three times its budget, according to TheWrap — meaning a sequel is on the way. "Violent Night" director Tommy Wirkola is all set to direct the next installment in the series, which will expand and explore the mythology surrounding Santa Claus, including Mrs. Claus, the toy-making elves, and what goes on at the North Pole.
It doesn't sound like "Violent Night 2" will arrive in time for Christmas, however — at least not the next Christmas season. "We're just making deals and getting everything in order," Wirkola said, adding that the first movie's screenwriters, Pat Casey and Josh Miller, will pen the sequel. "We have time to really crack the script and figure out the story."