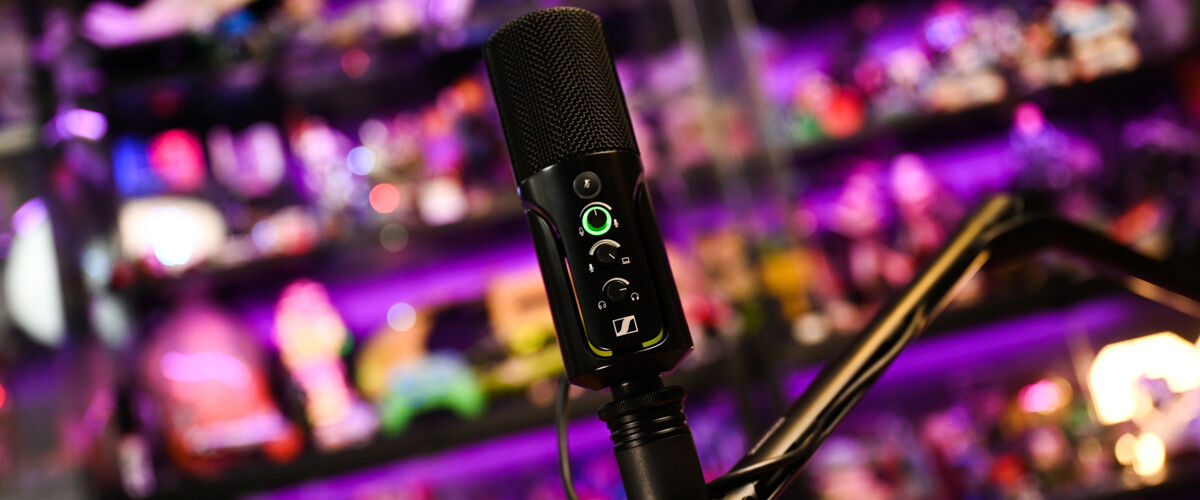 Most people think only content creators need a proper set up but that's not necessarily the case. Whether you're a streamer, a student or a regular Joe who does his 9 to 5 and returns home to play his Valorant games all night long, a good microphone goes a long way.
To that, we say, meet the Sennheiser Profile USB Microphone.

Simplicity is the name of the game. Coming in two versions – the table-stand Profile (S$199) and the boom arm Profile Streaming Set (S$309) – all you have to do is plug the microphone into your computer and let Sennheiser's years of experience in sound and audio do the rest.
Simply said, whether you're in a Zoom online class, chatting via Discord, streaming on Twitch or having a Teams meeting with your bosses, you don't have to try hard or do much at all to sound great and clear. There is no need for additional software or apps to adjust or control how you sound too because the Profile naturally delivers a natural and warm sound that accentuates the body and presence of the human voice.
The Profile is also compatible with PC and Mac, but one thing we'd like to point out is that a USB-C to USB-C cable comes with the microphone in the box so you may need to get a USB-C to USB-A cable if your device does not have a USB-C port. Fret not, we've put the Profile to the test and it still sounds great regardless.
We've also gone the extra mile to test out the Profile and compare it with other microphones. These competitors include the Razer Seiren V2 Pro and the beloved Blue Yeti.
Combining the promised sound quality, affordable price tag and ease of use, the Sennheiser Profile USB Microphone is arguably one of the best microphones out there for every use, everyday. But we'll let you be the judge – watch our full test here.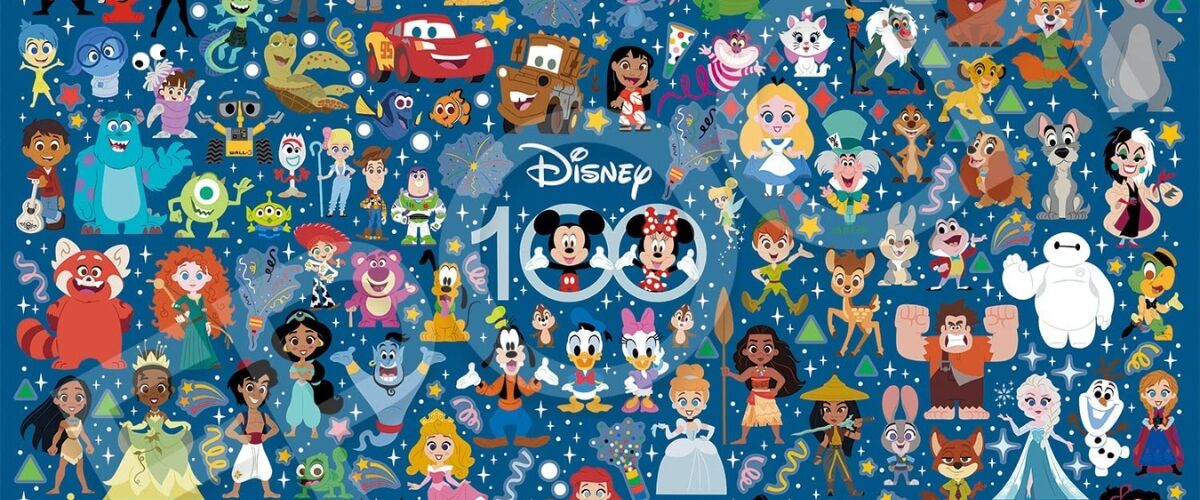 The Disney 100th Anniversary Collection on Amazon is a must-have for any Disney fan. It has everything you need to celebrate the rich history of this iconic brand, and all of them are available at the best prices on Amazon right now.
It can be overwhelming trying to decide what you want, but don't worry – we've done all the hard work for you! We've narrowed down our favourite items from this collection so that in just a few clicks, you can find something that will make your little one happy.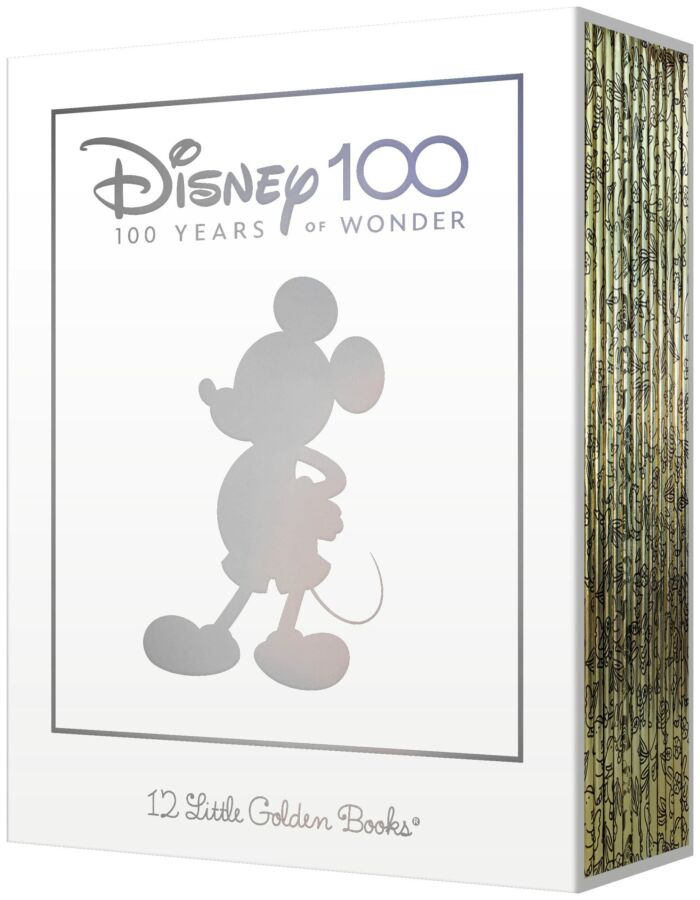 This collector's edition boxed set contains 12 iconic Disney, Pixar, Marvel, and Lucasfilm Little Golden Books, brought together for the first time to celebrate Disney's 100th anniversary. These stories are cherished Disney tales that belong in every reader's library – and this stunning boxed set is perfect for collectors of all ages.
In this beautiful collectible box set, you will find stories along the likes of The Lion King, Moana, The Invincible Iron Man, 101 Dalmatians, Frozen, Toy Story, Star Wars, and Cars, just to name a few.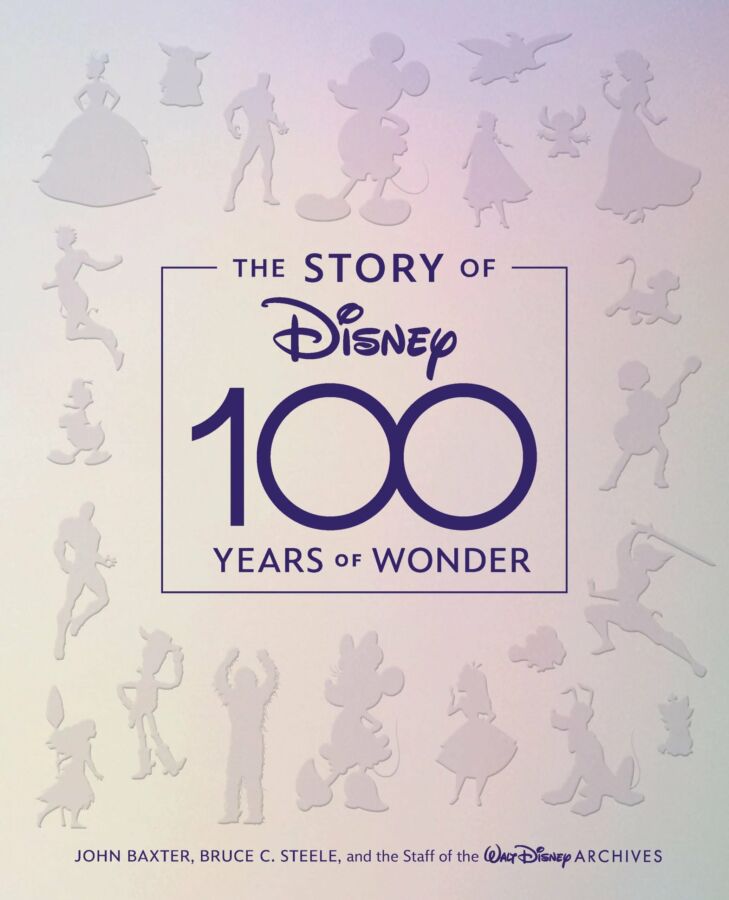 Disney has been providing us with a wealth of magical entertainment for 100 years now. As the House of Mouse celebrates their centennial in 2023, this must-have coffee table book showcases the company's history and rich legacy through vibrant voices and rare Disney concept art and photographs.
As the official companion to the touring exhibition by Walt Disney Archives and SC Exhibitions, the book also serves as a treasure trove for pop culture enthusiasts, artists, art collectors, and Disney fans alike!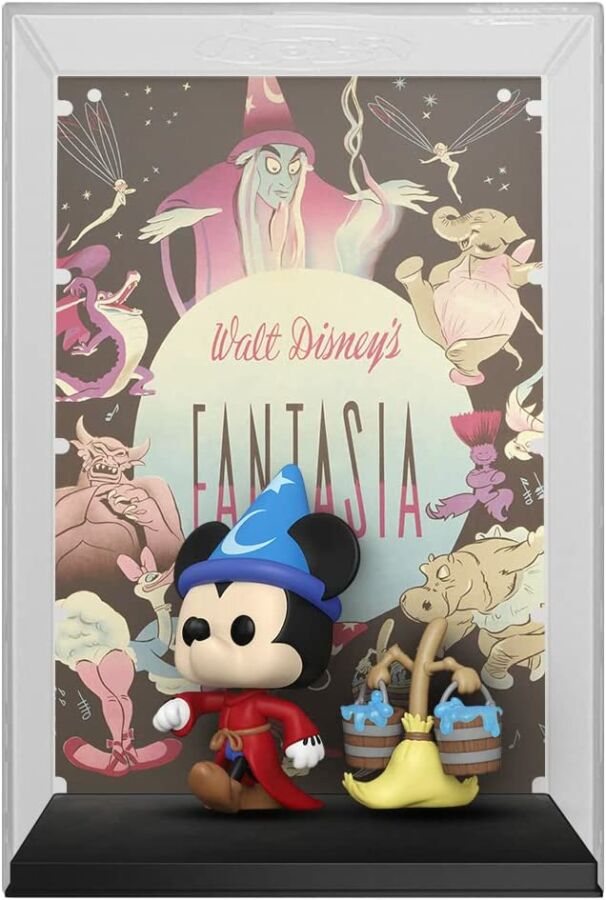 Celebrate Disney's 100th Anniversary with this fantastic Pop! figurine showcasing The Sorcerer's Apprentice Mickey with Broom!
This collectible piece is perfect for any fan of the classic animated film, and will look great in any room of your home. The figure is exactly as it appeared in Fantasia – complete with the sorcerer's signature hat and broom – with the poster adhered to its backdrop so that it can be displayed without any damage.

This fun vintage sign features Mickey Mouse in a marching band uniform, many other beloved Disney characters (including Ariel, Woody, and Stitch), a piano design, and text that reads, "100 Years of Music and Wonder". This dynamic wall art celebrates the history of Disney in a unique way, and can be used as part of a nursery décor or in any room where you want something whimsical but sophisticated.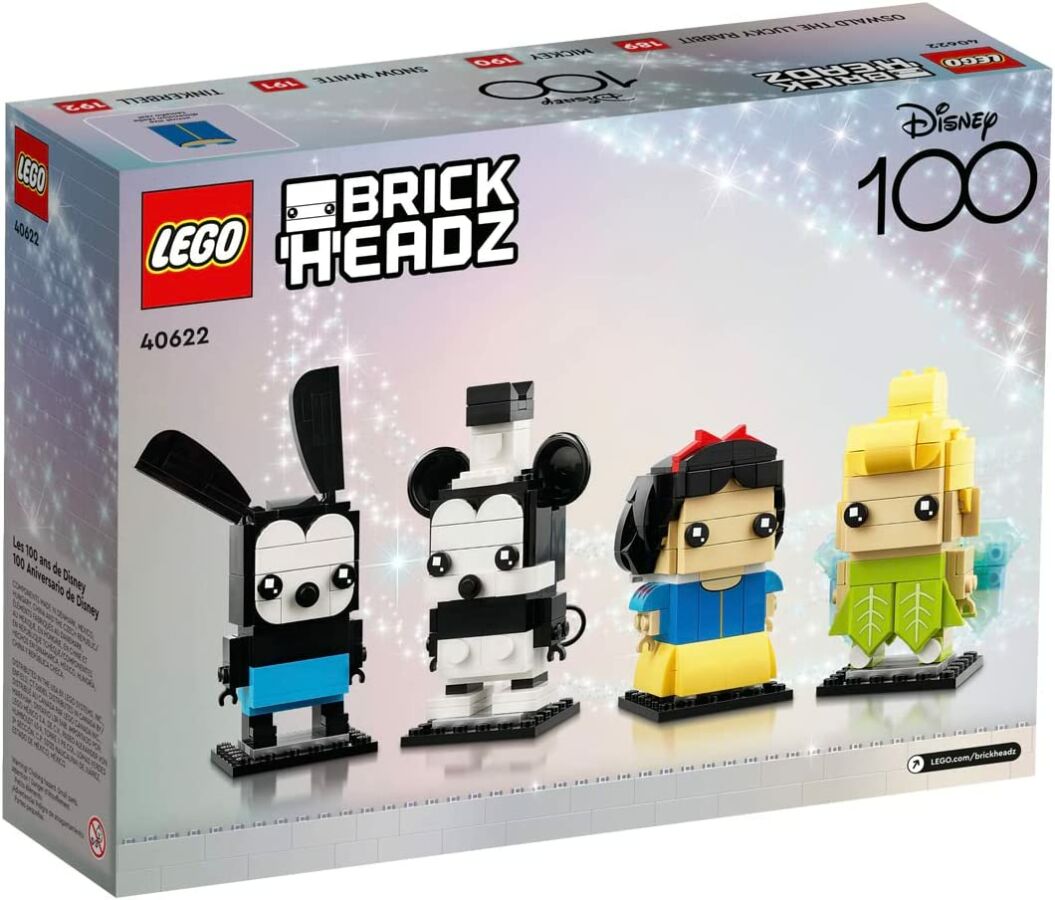 Celebrate the 100 years of Disney with the LEGO 40622 BrickHeadz Disney 100th Celebration set. This brick-built Disney commemorative set features iconic characters that stand over 3.5 inches (9 cm) tall and are ready for display, such as Oswald the Lucky Rabbit, Mickey Mouse, Snow White, and Tinker Bell.
If you're a fan of blind boxes, this one's for you. The Disney 100 Capsules are the perfect way to collect your favorite Disney characters. Each box contains a surprise character and accessories, as well as a checklist and secret lids to reveal their identity.
Who will you unbox – will it be Mickey Mouse or Olaf?
Delighting in the magic of Disney, this colourful backpack features images of favourite Disney characters like Mickey, Minnie, and Stitch. The adjustable padded shoulder straps are comfortable for all sizes and can carry everything you need, so it's no surprise that the backpack will be a hit with Mickey Mouse fans of all ages.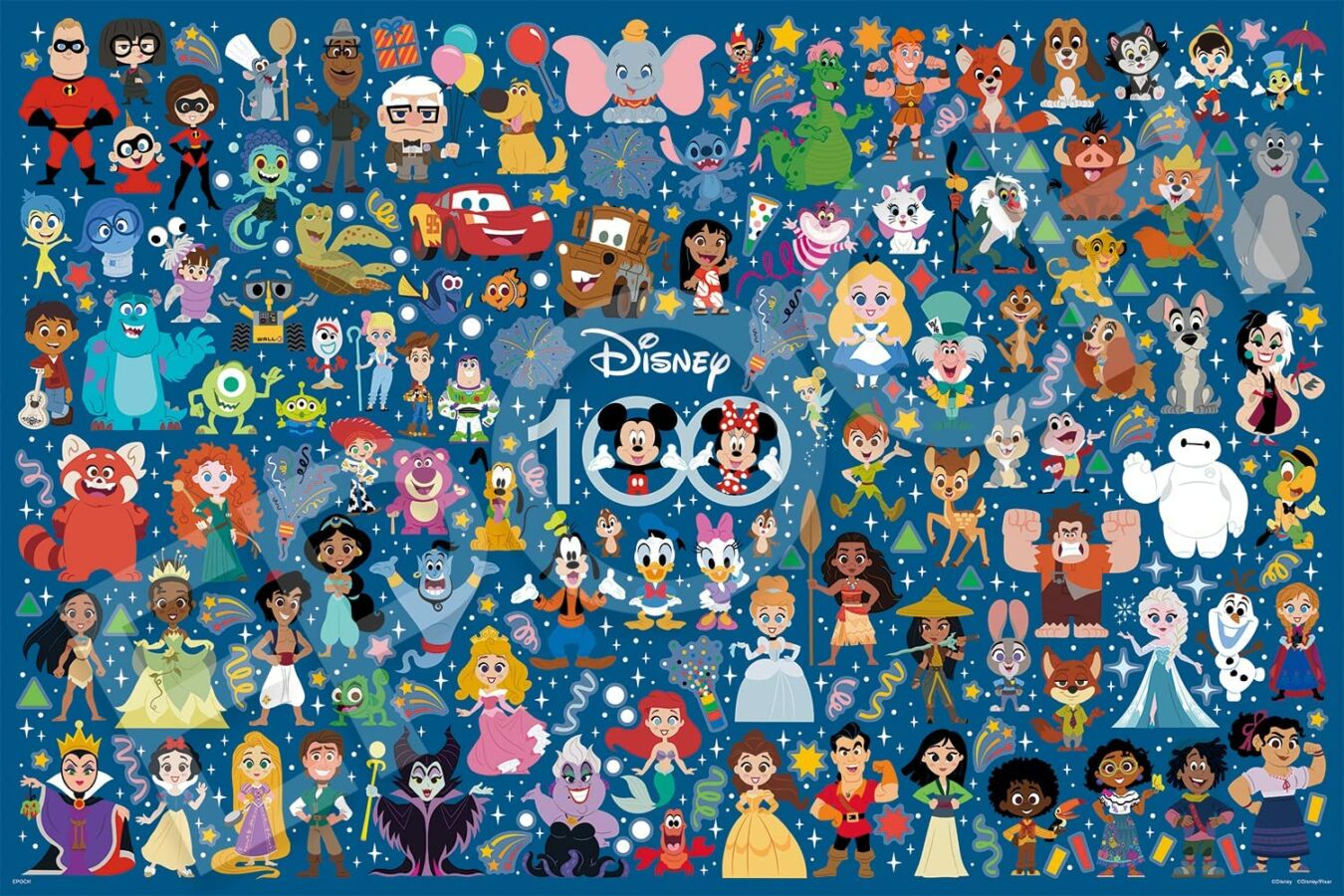 Assembling a 1000-piece jigsaw puzzle to celebrate Disney's 100th anniversary sure is one special means of celebration! This puzzle features beloved characters from The Incredibles, Inside Out, Frozen, Cars, and more—including Mickey Mouse and Minnie Mouse, Donald Duck and Daisy Duck, and even Pluto! It comes with paper-printed pieces mounted on board for easy assembly, alongside 100 stickers that can be used to decorate the puzzle when it's complete.
This beautiful Disney 100 "Celebrate Friends" woven tapestry throw blanket from Northwest is the perfect addition to any room. It's an extra-special way to show your love for Mickey, Minnie, Donald and Daisy Duck, Goofy and Pluto, with decorative fringes around all edges.
Made entirely out of polyester, the blanket measures 48 inches wide and 60 inches tall, which means it'll keep you nice and cozy on those chilly nights when you're snuggling up with your favorite Disney movie.
With this special Disney 100th Anniversary Bath Ball, you can bring a little bit of magic into your bath time routine. It features a mascot based on Mickey's debut as "Willie Steamship, but there are four other variations (1 Mickey Mouse, 2 Mickey Mouse, 1 Minnie Mouse, 2 Minnie Mouse) as well, so get the one that best suits your style.
After taking a hold on our hearts for 100 years, the magic of Disney has now been captured in these iconic merchandise from Amazon's Disney 100th anniversary collection. Let your imagination run wild, and happy shopping!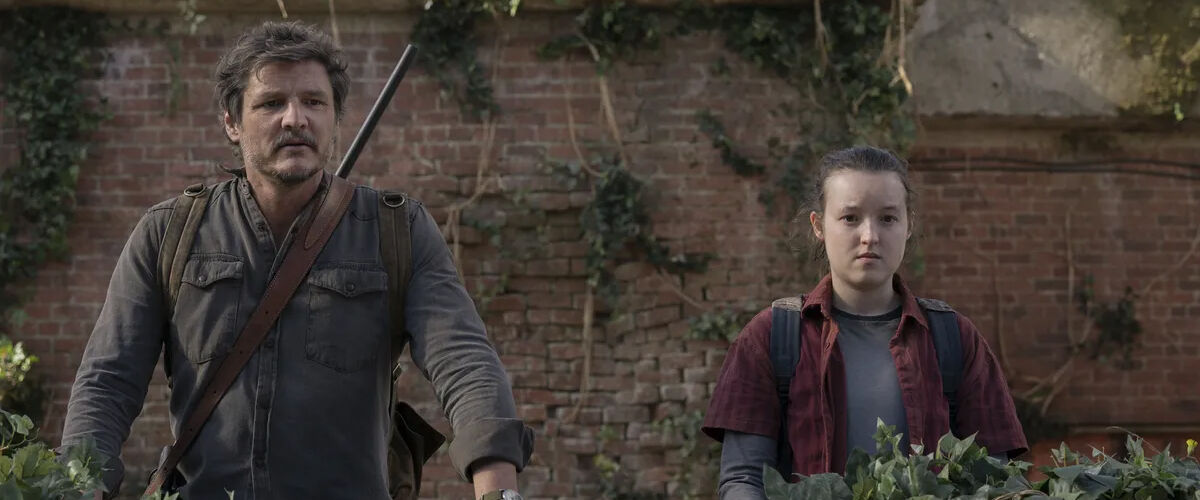 The first season of HBO's The Last of Us is over. If you're one of those people who just can't get enough of the memorable characters and post-apocalyptic world of The Last of Us, then you're in luck! There are plenty of shows out there that offer the same kind of tense atmosphere and gripping drama.
From sci-fi adventure to dystopian thriller, we've compiled a list of shows that you'll definitely want to check out if you loved The Last of Us. So, sit back, dim the lights, and get ready to be immersed in these incredible stories.
Advertisement ▼

Chernobyl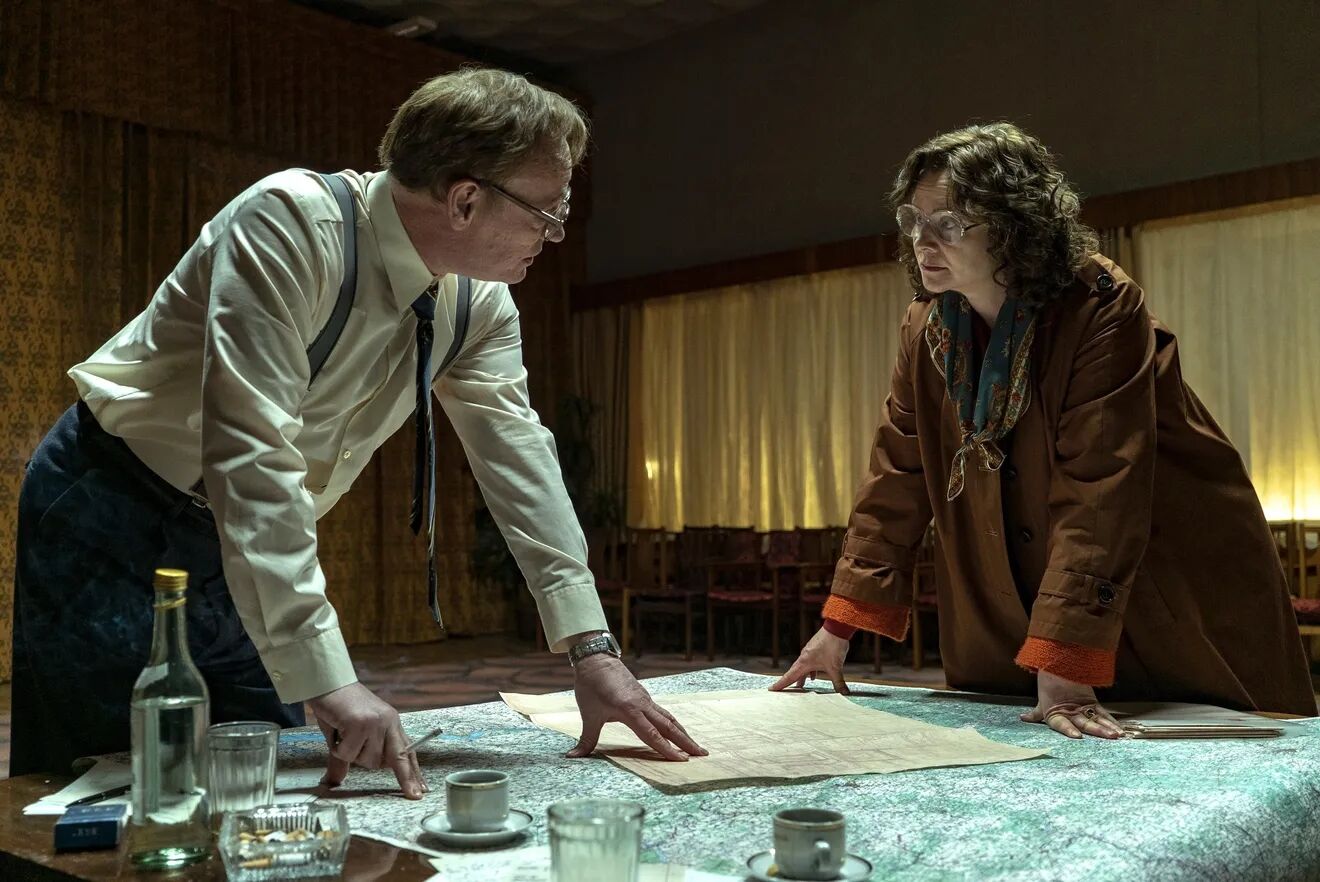 Before Craig Mazin adapted The Last of Us for HBO, he showed off his knack for building tension and dread in Chernobyl. The 2019 miniseries is based on the real-life disaster in 1986, and effectively captures the containment and clean-up efforts that followed the catastrophe. The show's creeping horror and tragedy, set against a familiar gloomy aesthetic, demonstrates why Mazin was the best person to adapt The Last of Us.
If you thought cannibalism in The Last of Us was disturbing, wait till you get to the episode about dogs in Chernobyl.
The Mandalorian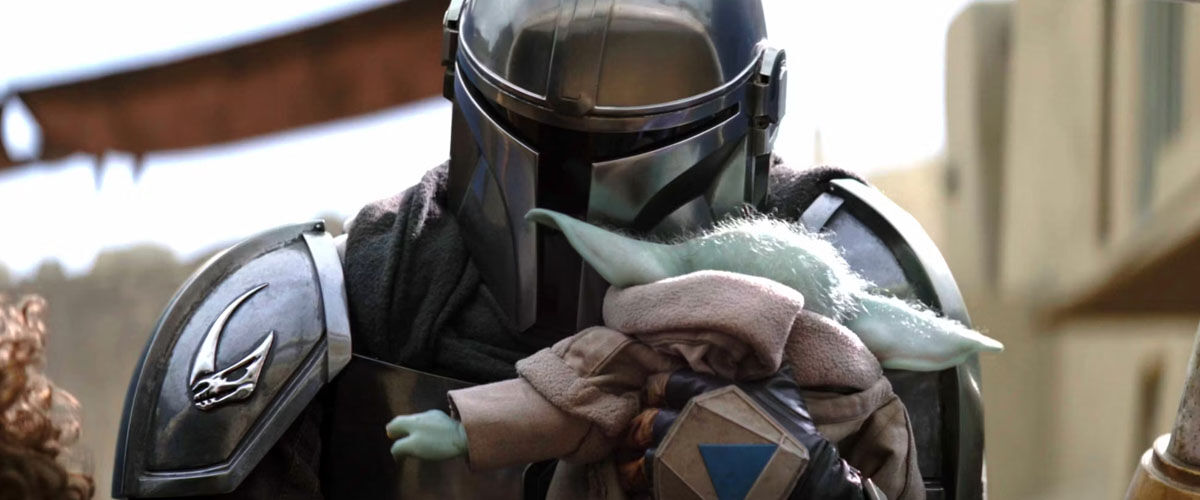 Do you need more daddy Pedro Pascal in your life? If your answer is 'yes', The Mandalorian is for you.
Before Pascal's Joel served as a father figure for Bella Ramsey's Ellie in The Last of Us's epic journey across the United States, he was doing the same as Din Djarin for Grogu in The Mandalorian's adventure across the galaxy. Unfortunately, The Mandalorian doesn't show off Pascal's attractive mug too often, but audiences do get to see more of his tenderness and paternal warmth as he cares for the adorable "Baby Yoda".
Sweet Tooth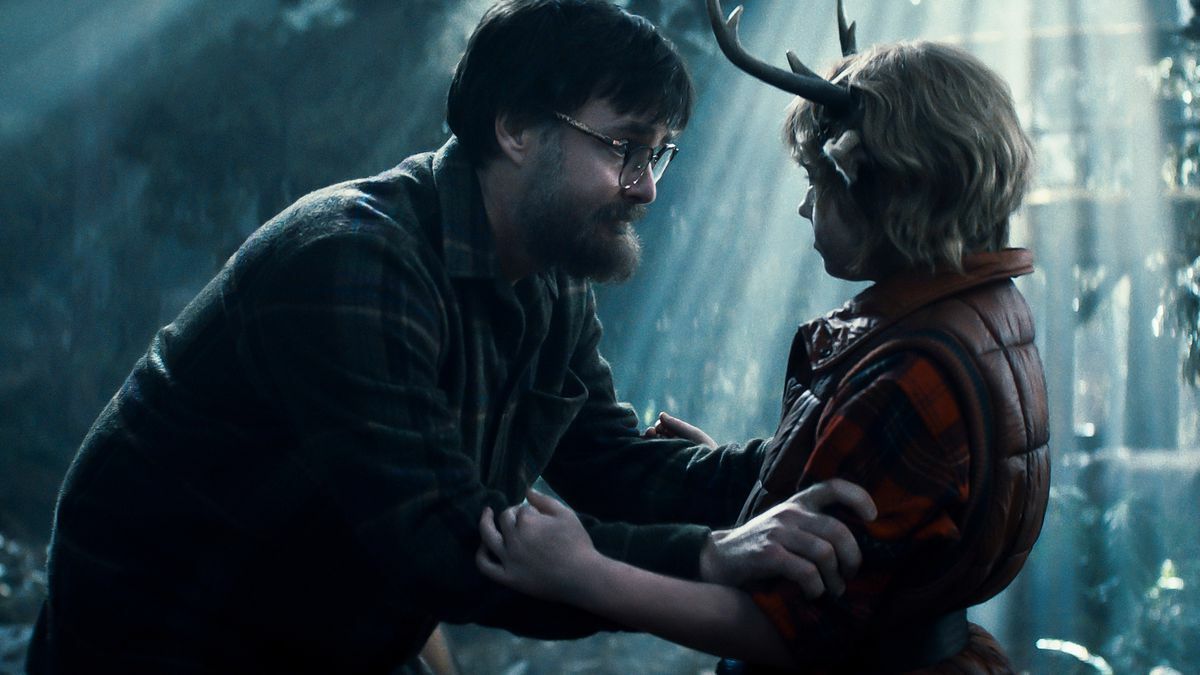 Society has collapsed due to a viral pandemic, and a lone survivalist is tasked with escorting and protecting a special child across the United States. Sounds familiar?
Netflix's Sweet Tooth is set in a world where animal-human hybrid creatures exist after a pandemic has wiped out most of the human population. The fantasy series centres on a young boy (who's also part deer) looking for his mother, as he's joined by a hulking and grumpy traveller. If Ellie from The Last of Us had more wide-eyed innocence, the resemblance would be all the more uncanny.
Sweet Tooth may not be as brutal as The Last of Us, but the two shows share a lot in common — from the beautiful, lush landscapes to the heavy themes dealt with between both shows.
And good news, Season 2 of Sweet Tooth will premiere on 27 April!
Station Eleven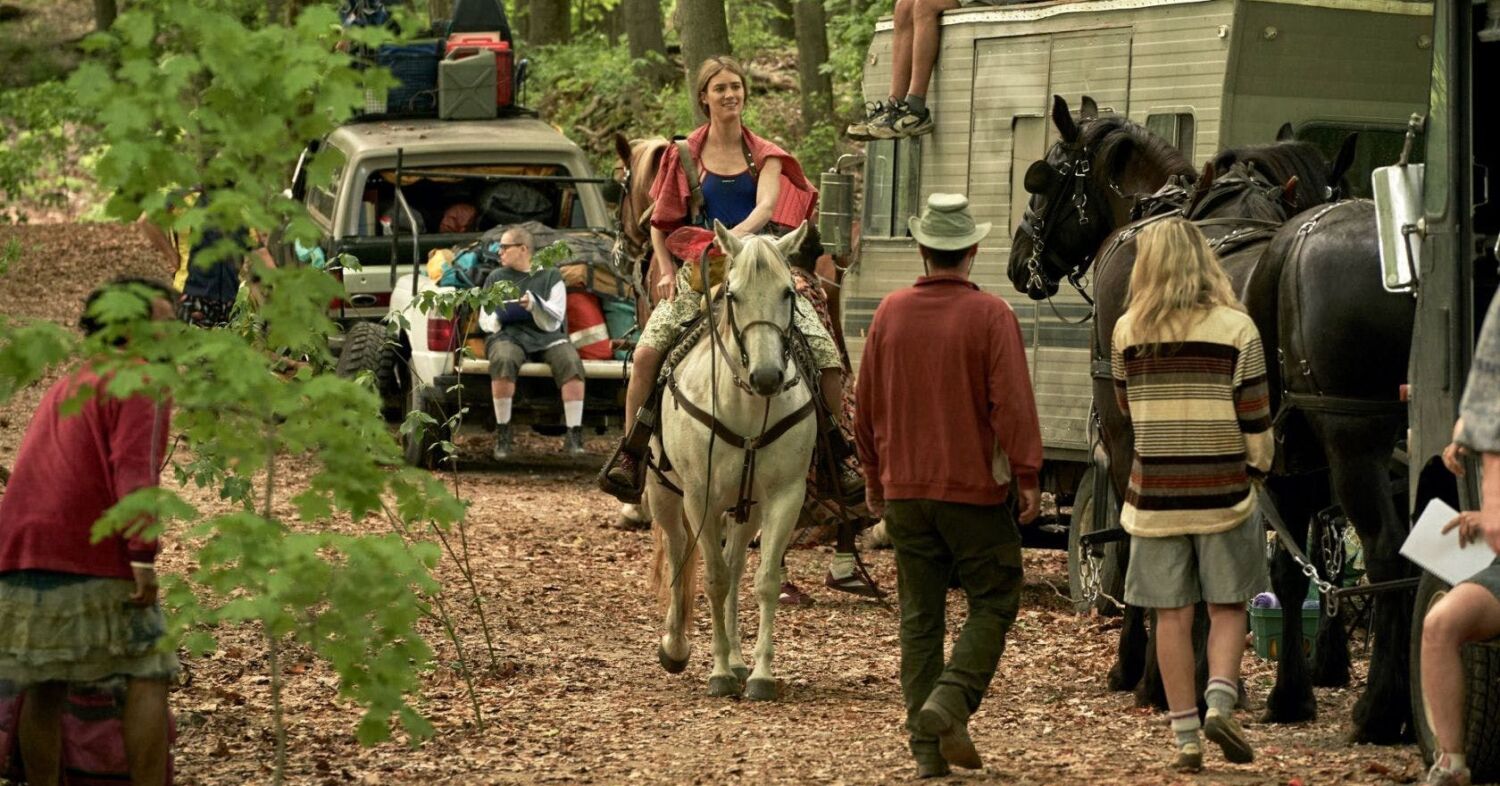 Many people on Twitter have been encouraging fans of The Last of Us, particularly of the show's third episode "Long, Long Time", to check out Station Eleven. The HBO limited series, adapted from a novel of the same name by Emily St. John Mandel, spans two time periods — one taking place at the outset of a global pandemic, and the other set 20 years later as survivors wrestle with the collapse of civilisation.
Station Eleven begs you find empathy, both for the characters on the show as well as the people in our everyday lives. And just like how Joel and Ellie, or Bill and Frank, found connection in The Last of Us, isn't that what post-apocalyptic stories are all about?
The Leftovers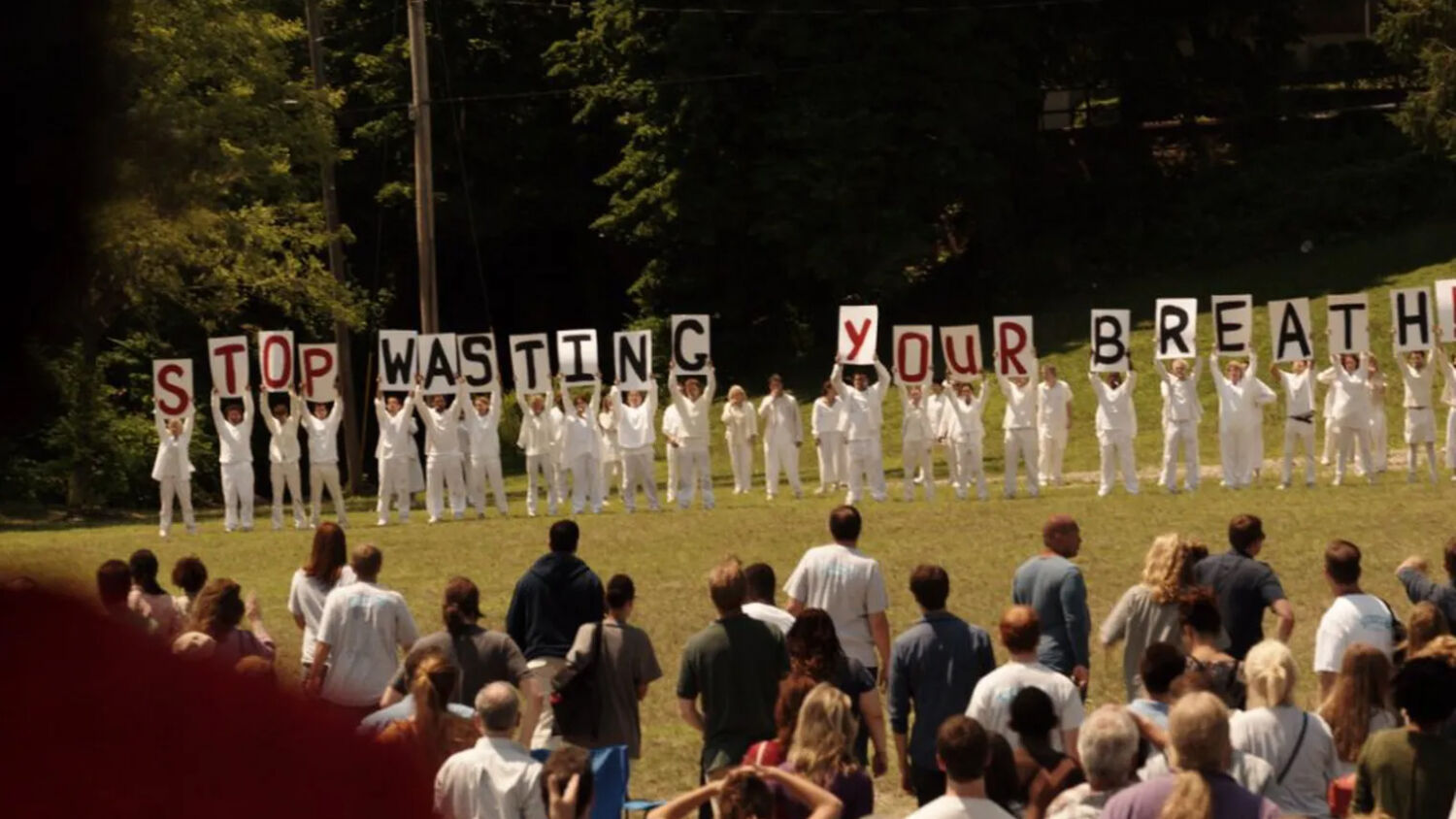 Similarly, The Leftovers focuses on the people left behind after a mass casualty event, and explores how they navigate such unimaginable loss. Whether it's love, fear, rage, or more, the HBO drama depicts the many different ways that people struggle to cope after unexplained devastation.
While The Leftovers shares The Last of Us's interest in human vulnerability, it takes the time to uncover a beautiful sense of hope amidst all the melancholy, contrasting against The Last of Us's more cynical, fatalistic approach.
Watchmen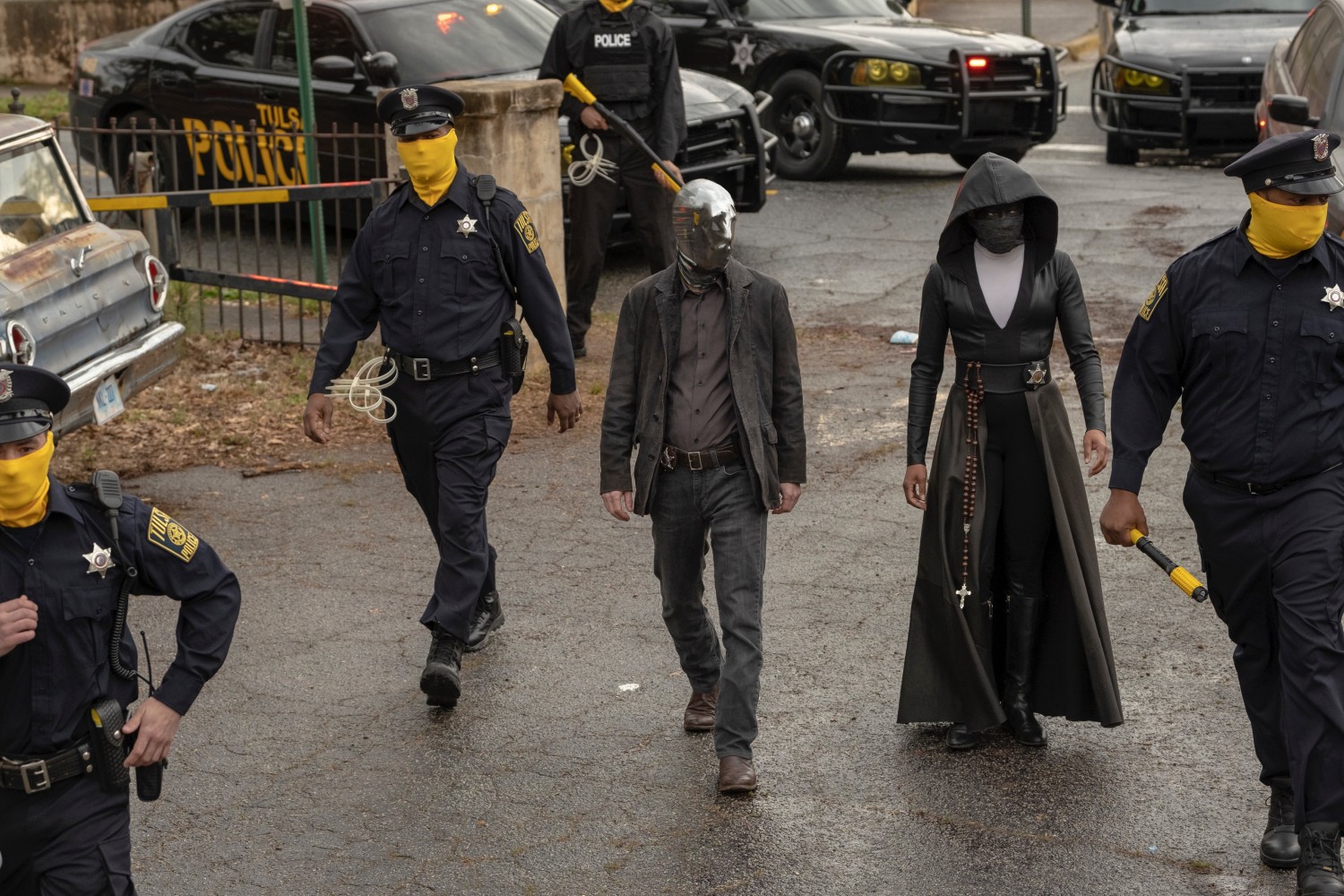 It's no surprise that quite a number of HBO shows are on this list. There's a certain vibe and prestige to HBO dramas that offer cinematic camerawork and in-depth character studies. HBO's Watchmen TV series is no different.
Watchmen takes the humanity and brutality of The Last of Us, and adds some sci-fi and superhero elements for good measure. The result is an intriguing, complex look at the ugly side of humankind, balanced by a tender and intimate story about faith, family, legacy, and relationships.
Train to Busan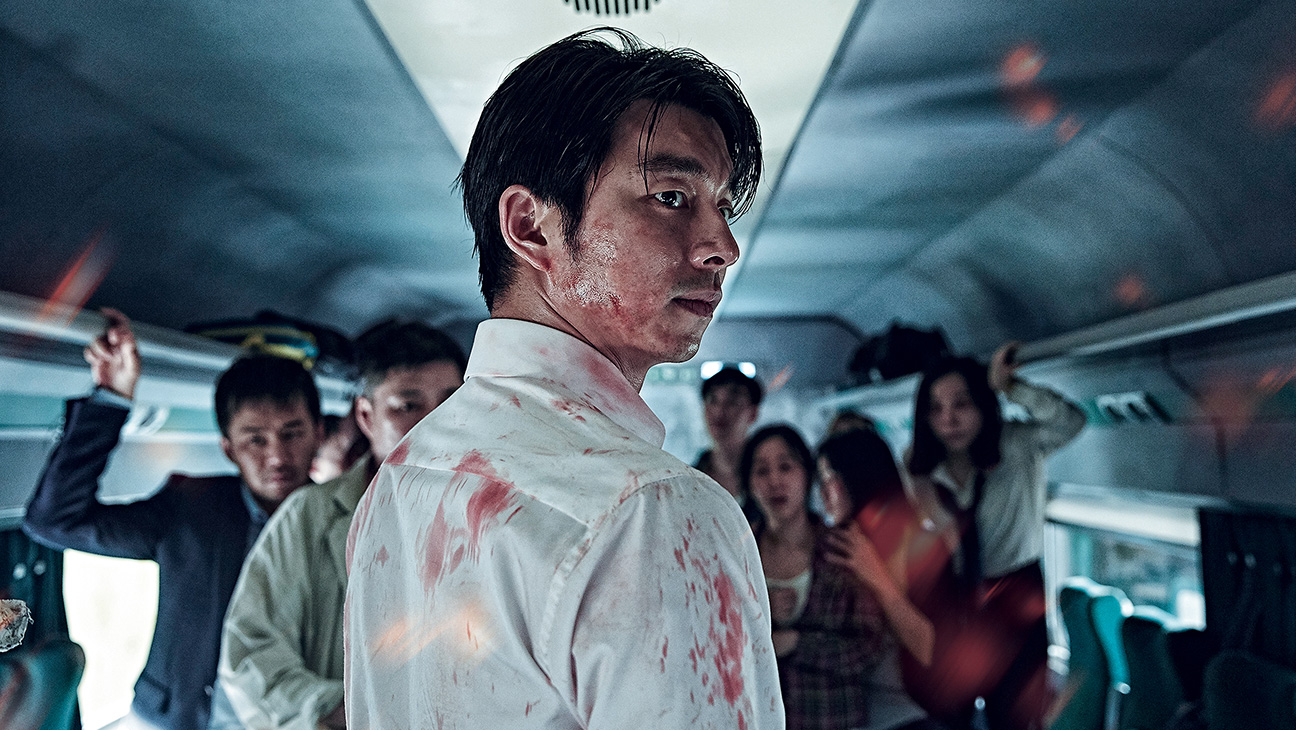 If you felt like there wasn't enough zombie action in The Last of Us, Train to Busan is a good flick to address those concerns. Set in the confined quarters of a high-speed rail train, there are zombies aplenty for the lead characters to escape from or fight off.
The film boasts a strong emotional core. Just like Joel in The Last of Us, when all hell breaks loose, characters do whatever they can to protect their loved ones.
Bonus: Video Game Adaptations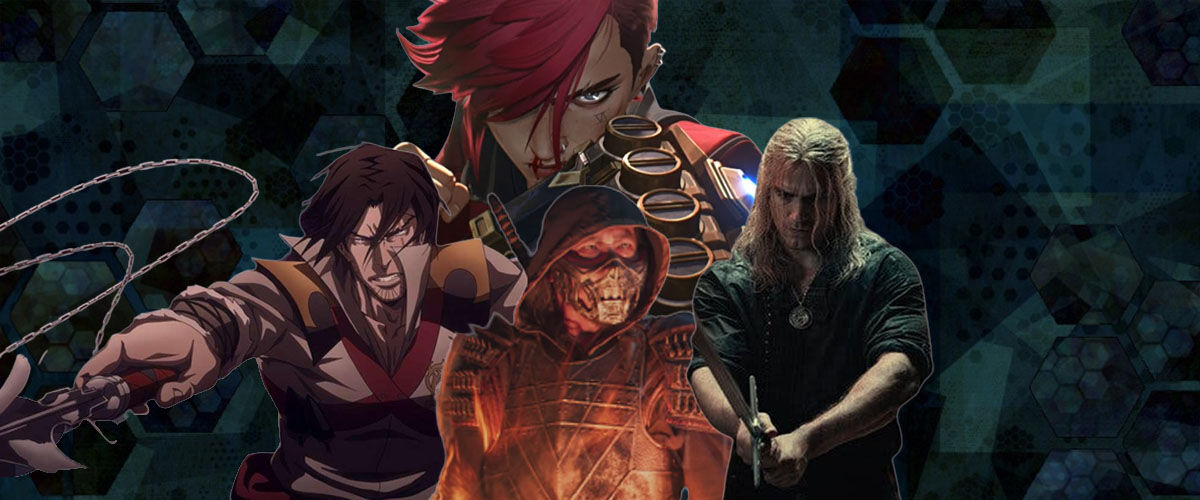 With the success of The Last of Us, the show can easily be recognised as one of the best video game adaptations to exist. However, there are plenty of other great video game adaptations worth checking out as well.
Fans of The Last of Us might enjoy Netflix's animated Castlevania adaptation, which sees its heroes fend off hordes of undead vampires; or delight in the delectable gore of the live-action Mortal Kombat films; and much more. Whatever floats your boat, there's still more The Last of Us to come, with a second season on the way.