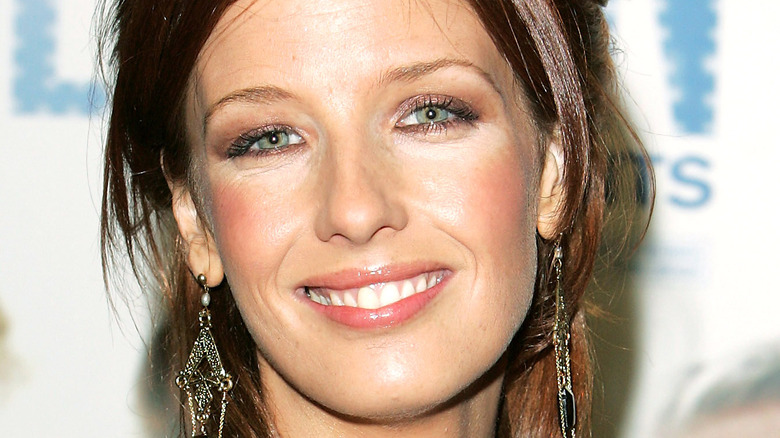 Kelly Reilly is a force to be reckoned with on stage, in movies, and on TV. She started acting in the theater as a teenager in her native England before moving to Los Angeles in her 20s to pursue a Hollywood career, per Parade. Eventually, she landed roles in blockbuster movies and TV shows and worked alongside some of the biggest names in Hollywood, including Kevin Costner in Paramount Network's "Yellowstone." Of that experience, she told Looper that she grew as an actress and artist just by watching the veteran actor in his role. "I admire his stillness as an actor. It's things like that that he teaches me inadvertently," she said.
Reilly has enjoyed much success in her personal life, and although she tends to keep her personal life private, according to Parade, she wed hubby Kyle Baugher, a non-actor, in 2012, and splits her time between England and the states.
From a shy aspiring actress in England to a highly coveted actress worldwide, here's the stunning transformation of English actress Kelly Reilly.
Kelly Reilly discovered drama as a teen, and it changed her world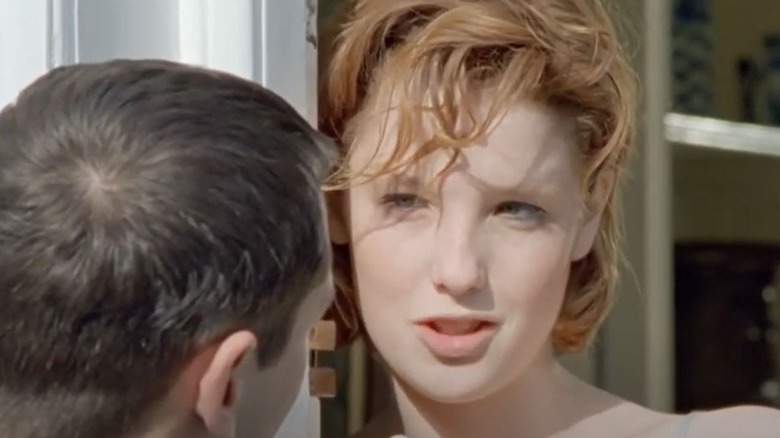 Kelly Reilly found out she wanted to be an actress as a teen. That's all thanks to her drama teacher at Tolworth Girls' School & Sixth Form in Kingston, England, who introduced her to the world of acting. "He put me in his wife's drama group — and suddenly I was reading Chekhov and Shakespeare. My world suddenly became much more exciting," Reilly told the Evening Standard.
In the interview with the Evening Standard, Reilly, who was raised in Surrey, described her young self as shy and not interested in schoolwork, adding, "I wasn't very academic." Once she discovered acting and developed her skills, a new world opened up for the actress, who grew up with non-actor parents. Her father served as a police officer for over two decades, Reilly told The Guardian, and her mother was a hospital receptionist, according to Express.
Kelly Reilly thought she'd grow up caring for horses
Before English actress Kelly Reilly discovered her love and talent for acting, she loved working with horses and thought she'd have a future in it. As she explained to the Evening Standard, most days after school, she'd ride horses and help care for them at a stable. "I couldn't afford a horse, but I kind of adopted one and spent a lot of time with him. It was an obsession — and if I hadn't discovered acting I wouldn't be here talking to you," she was quoted as saying in the Evening Standard piece.
In an interview with a Texas ABC affiliate, Reilly went more into detail about her horse-riding days and said she worked as a groom at a polo club and typically exercised the horses there, presumably in preparation for competitions.
While Reilly doesn't do a lot of riding on her show "Yellowstone," which airs on the Paramount Network, she takes advantage of downtime while shooting on location in Montana to go horseback riding, according to this Instagram post. "It's always been where I get my head screwed back on — just being in nature and being on horses," she told Parade.