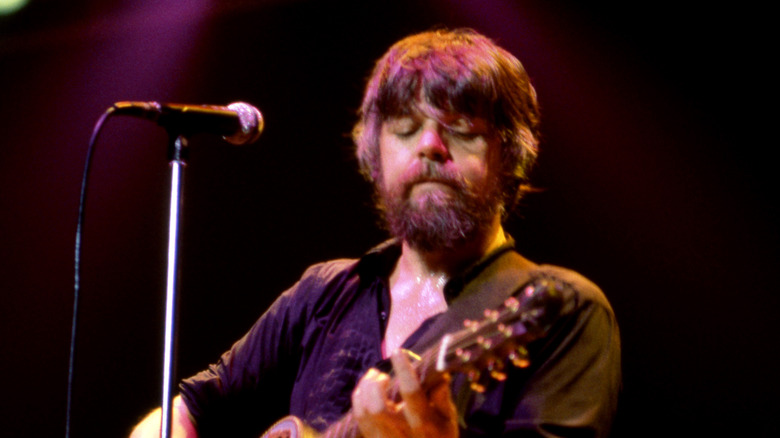 Here's a quick primer for those who might not know who 77-year-old Detroit-born Bob Seger is, let alone that he has excellent taste in cars. The Rock & Roll Hall of Famer dropped his first solo single in 1966, and his first hit, "Ramblin' Gamblin' Man" (then with his band System), reached number seventeen on Billboard's list in 1969 (via Billboard).
One of his greatest hits, "Old Time Rock & Roll," is featured in that scene from "Risky Business," where a very young Tom Cruise bounces around the house in his underwear. Still, others might know the song "Like a Rock" from Chevy's 13-year-long hard-working truck campaign (via WMGK) without even realizing it's a Seger tune.
His affinity for cars goes further back than his rock career. At 16, he bought a "1954 Ford, flat-head six, three on the tree," that helped him learn to drive. Despite spending a good chunk of his life on the road touring, Seger still loves taking road trips with his family, going from Mt. Rushmore to the Grand Canyon and the American Southwest to the Eastern Seaboard and New England to see its storied fall colors (via Motor Trend).
While recording new albums, he routinely listens to the tracks — mentally tweaking and refining them, if needed — while driving back and forth to the recording studio (via Motor Trend). His 2014 album, "Ride Out," features an ode to Detroit muscle cars called "Detroit Made." The man's love for cars is both deep and eclectic.