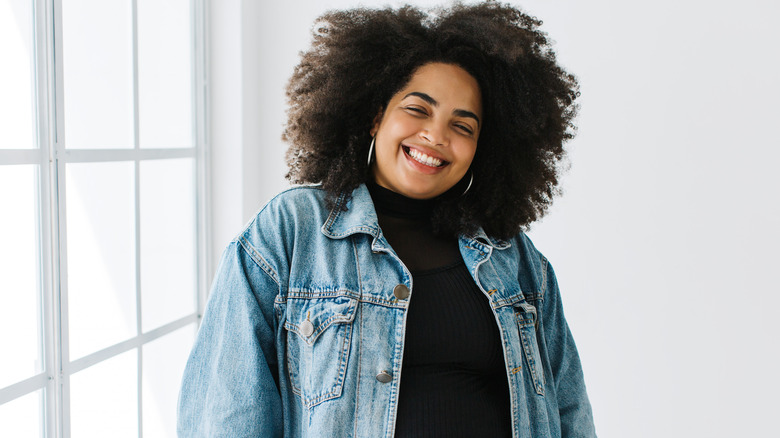 We may receive a commission on purchases made from links.
The arrival of spring means budding flowers, warmer afternoons, and birds waking you up a bit too early in the morning. It also heralds the arrival of a brand-new wardrobe. In the fashion world, seasonal collections are introduced well in advance, with 2023 spring and summer styles hitting runways in fall 2022, per Grazia magazine. This year, waistlines will continue to get lower and lower, and oversized fashion will reign supreme.
Social media plays a key role in determining trends — TikTok subcultures like Balletcore, Clowncore, and Regencycore (among dozens of others) have not only received millions of views on the app but their influence can be spotted in the most recent collections of high-brow designers like Ludovic de Saint Sernin and Miu Miu.
However, no matter the decade, denim remains a consistent staple. Specifically, jean jackets are in that seasonal sweet spot — they're not quite warm enough for winter, and often too heavy for the height of summer. Whether you're caught in an April shower or enjoying the May flowers, here's how to style a staple denim jacket like a pro in 2023.
Try your hand at double denim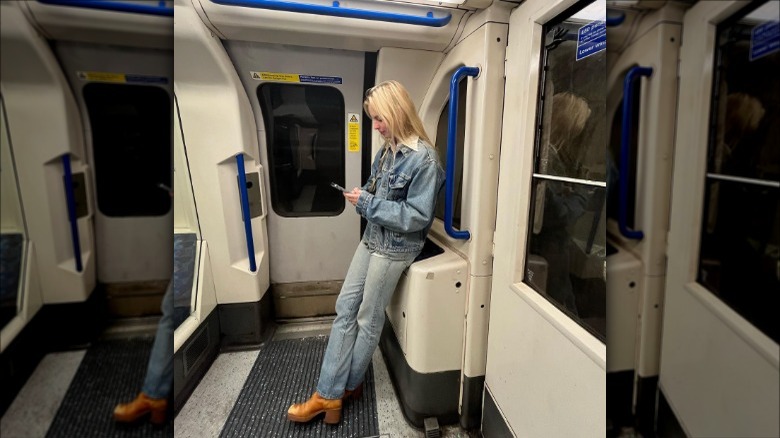 Often called the Canadian tuxedo, denim on denim is nothing new. Princess Diana famously paired a denim jacket with high-rise jeans in the '90s, and today's high fashion It-girls like Bella Hadid and Julia Fox have taken a liking to the decades-old look too. For this, all you'll need is your go-to denim jacket, a good pair of jeans, and a simple T-shirt. To go the extra mile, layer a denim vest underneath — check out this Pacsun design for inspiration. Complete the look with anything from white sneakers to heeled boots.
Layer over a comfy hoodie
Wear a neutral-toned hoodie underneath an oversized denim jacket on those cooler spring days. For bottoms, go with anything from black wide-legged trousers to yoga pants, completing the look with weather-resistant combat boots and a tote bag. This fit is perfect for a casual afternoon of errands or even long-distance plane travel. In fact, the aesthetic is so popular that some denim jackets are even made with built-in hoods — for instance, see this design available on Amazon.