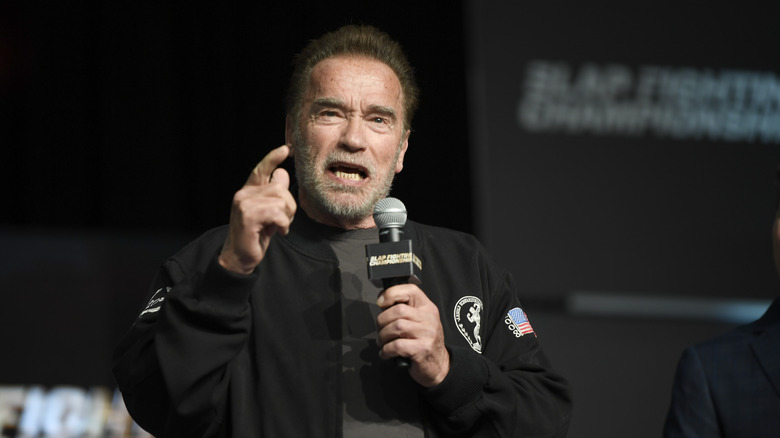 Arnold Schwarzenegger: Actor, governor, bodybuilder, climate change activist. This icon has been around so long, crosses so many pop culture boundaries, and appeals to so many different demographics that it's hard to imagine a world without "Arnie."
The "Governator" has a net worth of $450 million, earning him the right to the finer things in life. While cars are one of those things, his preference for them is clearly different from most celebrities. His obsession with Hummers (none of which are on this list) stems from fond childhood memories of growing up in a post-World War II Austria, occupied by the British military, which would roll through his small town in their big tanks and trucks, giving out candy to the kids. It's the reason he owns his own tank.
His first car was an "old" rust bucket Opel Kadett, which he paid 1,300 Deutsche Marks for at the age of 19 (via Top Gear). As his career grew, so did the value of his cars. But Arnold doesn't consider himself a gearhead, and he never intended to become one.
As with any celebrity auto collection list, sometimes it's hard to know precisely when or if a car is still in said person's possession as they are often quick to pull the trigger on an "old" car in favor of the latest flavor, and it's important to keep that in mind as we go through Arnie's garage.