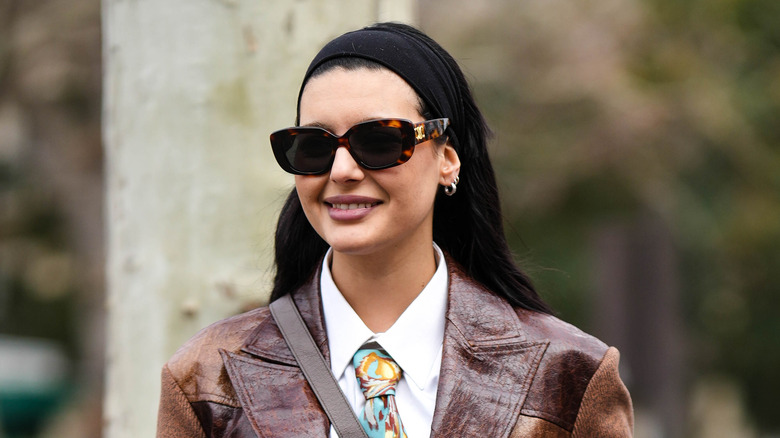 We may receive a commission on purchases made from links.
The simple, black headband will forever reign supreme among the many humble hair-styling heroes. Few other hair accessories have the power to elevate or transform a look with such ease. Plus, there's a quiet joy in knowing that everyone — from celebrities to our co-workers — is rocking the same little loop of fabric to lockdown their locks. That plain black headband, once just a face-washing accessory, becomes a fashion trend in pretty regular cycles, and that time is here again (thank goodness).
Not only are headbands, in general, popular right now, but the Y2K-style headband look is also hot again, as seen in a recent L'OFFICIEL trend report. The style is a minimalist look, with hair swept straight back off the face — a look popularized by celebrities like Angelina Jolie. But as excited as we are that it's back, we're also not at all sorry that almost anything goes right now in terms of headband hair styling. So much so that TikTok has logged nearly 780 million views for "style headband." In the end, if you've got $2 and a hair dream — or need to get your hair off your face (like immediately, without a fuss) — you can pick and create looks that give everything from sporty-spice to power boardroom vibes and beyond.