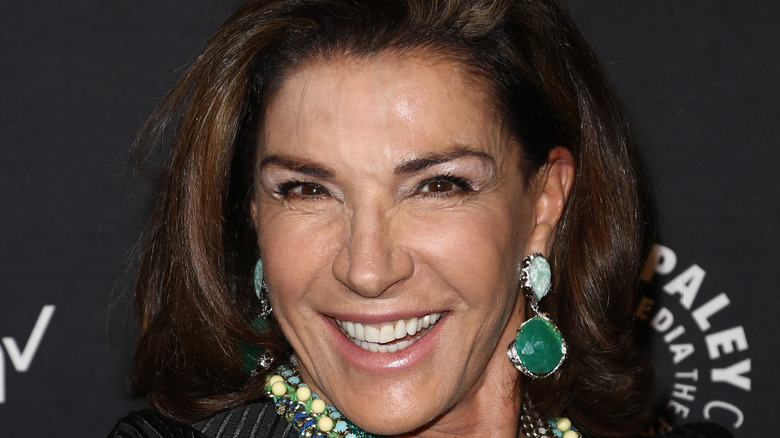 "Love It or List It" is one of HGTV's longest-running reality TV shows which focuses on residents in Toronto, Canada who are at a crossroads with their living situation. According to HGTV, the co-hosts of this family-rated show are Hillary Farr, house renovator extraordinaire, and David Visentin, the golden prince of real estate. In every episode, they team up to help homeowners make a firm decision on whether to sell their homes and buy a new one, or love their home by renovating and breathing new life into it. "Love It or List It" was created by two female powerhouses, Catherine Fogarty and Maria Armstrong courtesy of their production company Big Coat Media, and from the very first episode, it has stayed true to format, following a formula that clearly still works wonders for the production company.
The entertaining tug of war, which makes this show what it is, and has been for the past 15 years, comes from the couples who sometimes bicker and get heated over the decision-making process and also between Visentin and Farr, who are cutthroat with their digs towards each other and their efforts to sway the homeowner's decision. Hands down, "Love It Or List It" can easily be categorized as good TV, and with the new season currently airing, fans of the show deserve to know as much as they can about this show. We've discovered a few bits of information that the showrunners may have wanted to keep behind the scenes. Keep reading for more.
All episodes are filmed in one country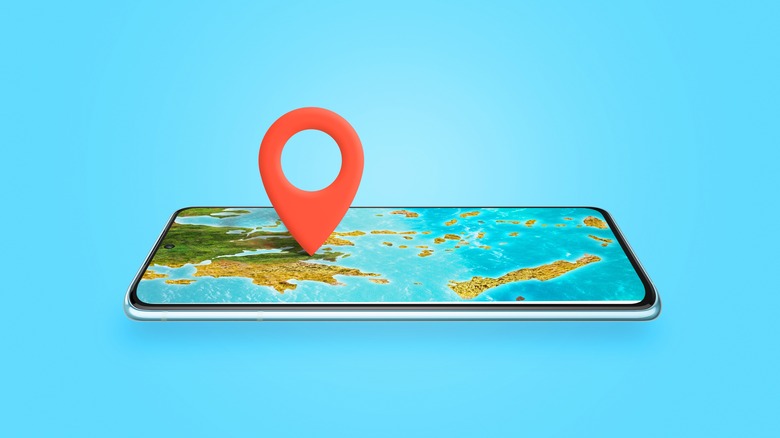 It is not new information that Big Coat Media is the company that produces "Love It Or List It." However, most people are not aware that this production company has branches in both Ontario, Canada, and North Carolina, USA. Having two branches presents the opportunity to film in two different geographical zones so it's not surprising that this is how the show has progressed. According to The Sun, filming began in Ontario and after six years, they expanded into the USA. In both regions, the co-hosts remain the same, but the homeowners and the contractors are chosen based on the corresponding geographical zones where they are filming.
When "Love It Or List It" began filming in the USA, one of the executive producers, Maria Armstrong, sat with Raleigh Mag and she expressed to the periodical why they chose to use Raleigh, North Carolina as their prime location. "HGTV US, the lead broadcaster for "Love It or List It," was interested in sharing the great American lifestyle. So we ventured into the US to expand the scope of the show for our viewers. We chose the Raleigh-Durham area because it really reflects the HGTV audience and is also a growing real estate market, which was perfect to showcase classic and contemporary homes that also reflect a range of incomes and architectural styles."
"Love it and List it " has returned to our screens, and as of 2022, they are still filming in the Triangle changing the lives of homeowners one home at a time, per Instagram.
Homeowners are paid to be on the show
It is easy to assume that every couple you see on "Love It Or List It" receives payment to appear on the television show. And that's fair, because if Hilary Farr and David Visentin are paid to be on the show, additional cast should also receive financial incentives too. However, things are actually the other way around, as every couple who wishes to appear on the TV show has to make a large financial exchange in order to get featured. According to HGTV, this is part of the rules which guide the running of the show. It specifically states that to be eligible you must "have a minimum reno and design budget of at least $75,000," and this can go as high as you desire.
Apart from all the money you will spend to be on the show, you may also not be able to earn money to replenish that expenditure. Homeowners appearing on the show have to make themselves available to be on camera for up to seven weekdays of filming. These weekdays are not necessarily consecutive; they could be spread over a two-month period. So, if their job requires physical presence, homeowners may be forced to take a massive chunk of leave days in order to make themselves available and this may end up cutting into their pay if they don't receive paid leave.
Also, have you ever wondered just where exactly the couple stays when they have to move out of their home for it to be renovated? Every homeowner aiming to be on the show must also "be willing to move out of your house for the duration of the renovation/shoot," so, if you do not have a spare home which you can escape to, best believe that you will have to shell out cash for lodging throughout the time that your home is being worked on. According to HGTV via New & Record, "We do not cover the cost of the homeowners' temporary living arrangements while their home is being renovated, except in the case of some unexpected circumstances such as delays due to COVID." In return for all this, "Love It Or List It" offers homeowners expert design and construction help which is second to none. They will also enjoy a quick turnover with regard to the amount of time for results to be achieved.
David only works as a real estate agent on Love It or List it
There's so much more to David Visentin, other than being the real estate agent who bickers with Hilary Farr to ensure homeowners choose to list instead of love and thereby keep their homes. Visentin has actually been in the real estate field since he was young. According to Realtor, his father Nick Visentin started a real estate company and played a major part in unlocking his passion. Visentin says, "I got into real estate because that's what my father did, and still does. He's semi-retired, but he has been a real estate agent as long as I can remember. I came out of high school and was going to go to theater school, and he was, like, 'Well, Dave, you're not going to make any money doing that. Get your real estate license. Then if you want, you can go back to school.'"
Another interesting fact is that the co-host of "Love It Or List it" is not the only Visentin offspring who chose this line of work. When speaking to AZ Central he says, "Not only does real estate run in the family, but both my brothers and sister have done theater! It was a dream extension for me to take my real-estate skills and confidence in front of the camera and put them together for the show."
Apart from appearing on "Love It or List It," Visentin has also enjoyed appearances on other shows such as "Brother vs. Brother" from 2013-2015, "Makeover Manor," "HGTV Insider," and several others (via Sportskeeda).
Hilary only works as a renovator for Love It or List It
Much like her work husband (David Visentin), Hilary Farr is also much more than the bickering interior expert who goes above and beyond to turn fixer-uppers into havens, with hopes that the homeowners choose to fall in love and stay residing within their homes as opposed to listing it. Farr adds a lot to the show in the sense that she infuses her international prowess into her designs, inserting pieces that can transport viewers to numerous locations. This can only be expected since she has lived and worked in different regions of the globe such as Australia, Europe, and North America, particularly California and New York, according to HGTV. She told Meaww about how she got into designing, saying, "Starting with an apartment when I was 18 yrs old, I loved redecorating and renovating houses I lived in and always sold for a profit. When I moved to Toronto from California I started a business flipping houses. I was in heaven doing what I realized I was really good at and loved, and making money too."
Farr also boasts an acting portfolio that is unbelievably vast. She has achieved over 15 acting credits spanning over 40 years. Her accolades on reality TV are what she is currently focused on, therefore it is no surprise that she has also appeared on other television shows, some of which she visited with David Visentin by her side. Out of all the exciting shows, movies, and gigs Hilary Farr has scored in the world of entertainment, by far, the most delicious trivia, served up by IMDB, is the fact that in 1975, Farr played Betty Munroe in the hit movie "The Rocky Horror Picture Show." Shocking right?
One avid viewer from "Love It And List It" blogged about the moment she discovered this news, and it's safe to say that she is still in shock, via Seriously OMG. Fast forward to the present day, Hilary Farr is also president of Hilary Farr's Designs, per Linkedin. With a potential net worth of $8 million (via Celebrity Networth). She also has her own HGTV show called "Tough Love With Hilary Farr."
It is not the only Love It Or List It show
The saying goes, "if it ain't broke don't fix it," so producer Maria Armstrong and her partner Catherine Fogarty did just that. The fact that "Love it Or List It" is currently in its 19th season shows the longevity of the show while reflecting the love which the audience has for it. Despite having the same formula every single episode, fans still crave Farr and Visentin on their screens on a weekly basis. This tried and true formula was then spread over two more shows, boasting the same name ("Love It Or List It Vancouver" and "Love It Or List It Vacation Homes"). The same sort of banter, the same co-ed hosts working towards the same goals.
Armstrong touched on all three shows and their corresponding co-hosts in an interview with Rebecca Troyer, Managing Editor of Triangle Business Journal. She says Hilary and David are the hosts of all the episodes of "Love It or List It." Jillian Harris and Todd Talbot host "Love It or List It Too" out of Vancouver, Canada. The newest addition to the "Love It or List It" family will be "Love It or List It Vacation Homes," hosted by newcomers Elisa Goldhawke and Dan Vickery. "Love It or List It Vacation Homes" will be shot across Ontario and British Columbia, Canada.
For the Toronto-based version and the Vancouver-based version of the franchise, the realtors are male while the designers are female, whereas in "Love It or List Vacation Homes," the realtor is female while the interior designer is male, per Pique News Magazine.
Hillary acts like she's upset when the homeowners choose to List It.
When David Visentin spoke with Realtor, he shed light on where he was in the grand scheme of the competition between him and his co-host, and it seems as though Farr tends to have more wins than he does (i.e. more homeowners choose to love and keep their homes over listing them). Visentin says " … I mean, we've done around 225 episodes. I would say probably it's 60 to 40 for her. I think that might just be the nature of people having a hard time letting go of their home, even if another one makes more sense."
Practice Advices affirms this theory of Farr having many homeowners choose to stick with her design as opposed to Visentin's "List It" request. Keeping this in mind, you would think the few times Visentin beats Farr, she would be gracious about her defeat. However, this is further from the truth.
In Farr's interview with Meaww, she says that not only does she get upset when such is the outcome, but what she showcases on TV is not even the real deal. "I really am upset (when a couple lists the house) but would never give David the satisfaction of showing it."
Hillary and David cannot stand each other
Prior to the "Love It Or List It" first episode, both Farr and Visentin were practically strangers who had never met. Hilary was always a sure pick but they seemed to struggle with finding her co-host; now they've worked with each other for 15 years but some viewers have been led to believe that Visentin and Farr cannot stand each other. When speaking to LA Times Visentin says, "Hilary and I got along right off the bat. It's the perfect relationship. We allow each other to say exactly what the other one feels even if it's irrational. And then we get over it and move on."
So clearly that idea about the animosity between Hilary and David is not a realistic description of their banter. Visentin further affirms this while speaking to Realtor, saying that indeed, they do have banter but with a brother and sister touch to it. "We're good friends, we hang out outside of the show. We go out for dinners, talk about the show, talk about life. But we're both fairly competitive. So even outside of the show, we've been known to banter and we have to be very careful when we're in public because sometimes we'll just start in on each other. What you see on the show is kind of our relationship." He also adds, "It didn't start out that way. I would say it manifested over time as we got more comfortable with each other and felt like we could just say anything and recover from it. Because if we couldn't recover, the show wouldn't have gotten past two seasons."
David alludes to highly respecting Hillary. When speaking to The Arizona Reporter he gives her thorough credit, saying, "The banter we enjoy is because of what we are able to create together."
The cast keep all the products seen in the house
For each episode, when homeowners choose to love and keep their home, viewers are led to believe that they also get to keep every single product used but this is untrue. According to HGTV via Greensboro, every homeowner who chooses to keep the home that Farr designs is given the opportunity to pay for the furniture and décor used for the staging and for the home reveal. Once they have made their choice, anything which is not purchased "is removed from the home." The HGTV rep speaking to the periodical also added that even when furnishings are removed, "the renovations remain intact."
Remember that it is technically Hilary's job to sell her Hilary Farr interior products and design services throughout this show, no matter how much the homeowner's initial design budget is. Imagine Farr exhausting the budget which homeowners have given her, however, she has an item that could look good within the home's decor and it's literally just lying in her studio. Of course, we can expect her to easily plonk it into the finished design for the homeowner and in that way, she enjoys quick marketing which may lead to a sale while gladly ridding the world of " hideous pink paint and past-their-prime small appliances!" per Instagram.
Also, viewers may think that all products used for the show are the best products for the job and this is yet another untruth because whether you choose to see it or not, there is heavy product placement going on! The products are being staged for viewers to discover and patronize as well. Consider European Home, an acclaimed fireplace designer brand, who not only got asked by the "Love It Or List It" team to work with them, but the brand also tapped into the marketing strategy of appearing on the show by writing articles to follow up and reach out to the viewers so they can further snag more customers.
Production has no hands in the people who appear on the show
According to Delish, there are tons of applications sent to the "Love It Or List It" producer's department showcasing different possible couples who could be cast as energetic homeowners for the show. This adds to public opinion that people flock to apply for the show, whereas in reality, it is the producers, who sometimes work alongside a scouting agency, to find the perfect candidates for the show. The scouting agency sets out to curate groups of people and scout in the area where they wish to film, after which they encourage them to apply by answering these questions from Big Coat Media Production.
Everyone homeowner walks away happy with the experience
It is easy to believe that with all the camaraderie and positivity spread throughout this series, each homeowner walks away from the experience with massive smiles on their face but this is in fact a lie. According to Inside Edition, "Love It Or List It," when filming in the Raleigh-Durham area of the USA, worked on the home of a couple who dragged them into a nasty legal suit.
The couple involved were Deena Murphy and Tim Sullivan, who at first was excited to receive skilled workmanship, time, and effort from Farr, Visentin, and the whole HGTV team. The property was designed by Farr and they were shown other places by Visentin that they could potentially be able to call their new home. Their answer on the final day was to list their own home and buy a new place for themselves and the family. In essence, the show ended with another win for realtor Visentin. However, after the cameras stopped rolling, more details were exposed to the homeowners about their house and they felt so cheated by the show's team that they paused on the house sale and instead took the show's producers to court in order to make things right (per Suggest).