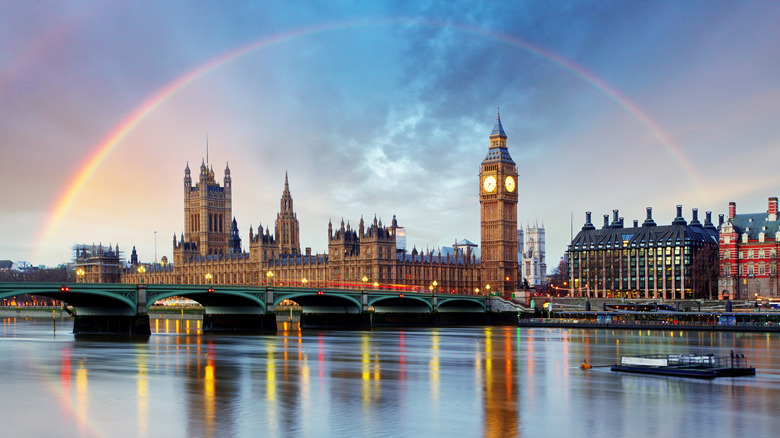 London is one of the most popular and celebrated destinations in the world. From its iconic landmarks and world-class museums to its bustling nightlife and multicultural charm, London is a city that blends its rich history with metropolitan modernity. No matter what you're into, London has a bit of something for everybody.
However, if you're a first-time visitor to London, there are two aspects of the city you should know: London is big, and London can be expensive. (And Big Ben is not the clock. It's actually the name of the Great Bell of the Great Clock of Westminster.) That's not to say you can't enjoy a fantastic, budget-friendly, and stress-free experience in London. You definitely can! But you'll need a little help.
From navigating the Tube (the city's subway system) and riding a double-decker bus to finding museums with free admission and the fanciest afternoon teas, there are a few must-download apps that can enhance your time in London.
Organizing a cost-effective London itinerary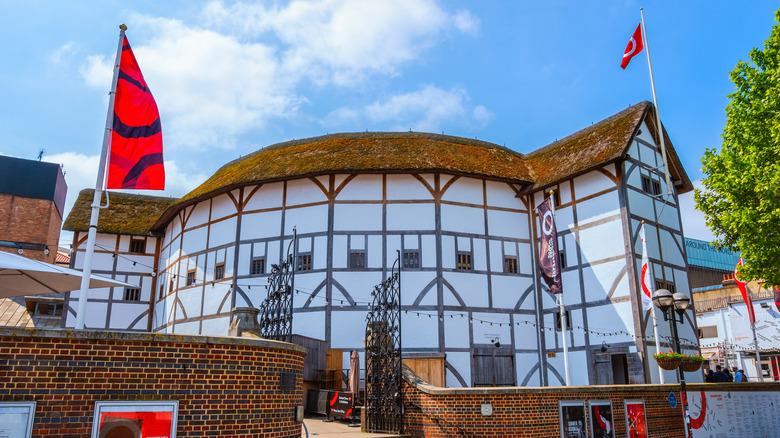 cowardlion/Shutterstock
Regardless of your particular interests, London offers something for everyone. Buckingham Palace is a must-see for fans of the monarchy, history buffs should definitely take a Tower of London tour, and art lovers should explore the National Gallery. And we've barely left the banks of the River Thames. With so much to do and see in London, you'll need to budget your time and wallet. By downloading two popular apps, you can do just that.
The London Pass is probably the best app for organizing your itinerary. Offering information and access to over 90 popular London attractions, the London Pass is a sightseeing package that costs a flat daily rate. Instead of purchasing individual tickets to each attraction, the London Pass app offers access to multiple attractions each day. For instance, you could visit Westminster Abbey, explore the London Zoo, tour Shakespeare's Globe Theatre, and climb the Tower of London for one flat rate. If you plan on a lot of sightseeing, the London Pass is probably the most cost-effective method to do so.
For a more insider's view of London, the Visit London app is terrific for finding local markets, free attractions, and cheap places to eat, as well as learning about upcoming events. The Visit London app provides a map for each point of interest. Better still, the map is available offline, helping you to avoid roaming and data charges.
Navigating London without getting lost
London boasts an excellent public transportation system. From the city's iconic double-decker buses and black cabs to the London Underground (or Tube), and Dr. Who's TARDIS, there's no shortage of methods for exploring London. But for first-time visitors (and even locals), navigating the city without getting lost takes a little preparedness.
If you plan on taking the Tube, which you should, the Tube Map app can help you navigate the expansive subway system. The London Underground features around 250 miles of track that connects approximately 270 stations. The Tube Map provides you with the official map, a journey planner, arrival and departure schedules, and more. Tube Map also works offline.
Possibly the first app you should download after landing at Heathrow or Gatwick, the Citymapper app helps you to navigate London using all types of transportation, including black cabs, Zipcar, electric scooters, bicycles, and of course, double-decker buses. The app provides up-to-date information, ticket prices, taxi fare estimates, an offline map, and even a calorie burn counter for when you hoof it.
Eating your way through London
One of the best cities for dining (or having a pint) in the world, London is a true culinary melting pot. Along with the city's Michelin-starred restaurants, London boasts a wide range of hip eateries, vibrant markets, and street food options. Whether you're looking for international cuisine in a posh atmosphere or a traditional meat pie with mushy peas in a cozy pub, London has you covered.
To read restaurant reviews, get directions, browse menus, and reserve tables, you should download the OpenTable app. While there's no shortage of restaurants in London, available tables can be scarce, especially at sought-after restaurants or during peak times. After downloading OpenTable, you'll see lists of nearby restaurants to your location and the real-time availability of tables.
Most London restaurants, especially swankier ones, depend on OpenTable to handle their reservations, so it's definitely a "must-download" app for foodies. And yes, OpenTable can also list the best venues for afternoon tea.
Catching a world-class performance
When it comes to theatrical productions, there are only a few places in the world that rival Broadway in New York City. But London's West End is one of those places, and no trip to London is complete without watching a performance in this historic cultural district. In fact, some of the West End theaters date back to the 17th century.
If you plan on attending a performance, there are two apps to help you both decide what to see and score discounted seats. The Stagedoor app lists the current theatrical schedules with detailed critic and visitor reviews. This app is also great for discovering lesser-known venues and newly released productions.
To access London's most prestigious theaters, the TodayTix app is perfect for finding the best seats, especially if you're buying last-minute tickets. TodayTix was actually created by two Broadway producers, and the app provides exclusive deals and discounts for popular shows, helping you budget while still enjoying the best of London.
Planning your own adventure
cktravels.com/Shutterstock
While you'll have no problem deciding among London itinerary suggestions, you can also choose your own adventures that pique your specific interests. For something a little different, consider downloading the Secret Stories app to discover London in a unique way. The app features a number of guided audio tours to choose from. You can take a literary walking tour, a tour of medieval village life, or a tour of London during ancient Roman times. The rich history of England makes these walking tours really fascinating.
Although visiting London for the first time can be intimidating, there are plenty of apps available to help you make the most of your time. By downloading only a few of our suggested apps, you can find popular attractions (without getting lost), eat a fantastic meal, and catch a show at a historic theatre without breaking the bank. It's not exactly Mary Poppins-level magic, but given how expensive London can actually be, it's pretty close.