Traveling solo is a growing trend that won't slow down any time soon. Nowadays, it's not just business people, government officials, celebrities, or Instagram influencers who travel alone, anyone can now do it for leisure. Google searches for the keyword "solo travel" have increased by a whopping 131% since 2016, with women being the majority of solo travelers. Some of the main reasons tourists travel alone are to enjoy maximum freedom, meet new people, spend time alone, or have uncompromised fun. Panameboss on Reddit noted, "I love traveling alone … it's super easy to meet people. And you have complete freedom if you also just want to relax by yourself."
The downside of solo travel is that it can be expensive because you'll not always have someone to share costs with when you want to book a room, buy food, rent a car, or pay entrance fees to various attraction sites. If you're wondering where to get started, here are effective strategies you can employ to spend your money wisely while traveling alone next time.
Visit places with many free museums and monuments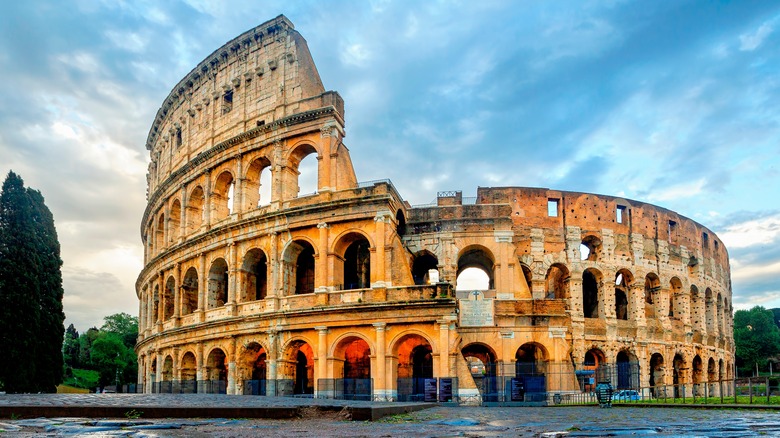 Some cities, especially in Europe, have a wide range of iconic museums you can visit without paying the admission fee. Examples of European cities you can visit are Paris, Rome, and Amsterdam. But before you visit, it's important to do some research to find out when it's free to visit those museums. For instance, you can enjoy all year-round free entry to Paris' museums such as Petit Palais, Musée Cernuschi, Musée de la Vie Romantique, Bourdelle Museum, and the Permanent Collections, which is part of Musée d'Art Moderne de la Ville de Paris (via Sortira Paris). You can also plan your trip to Paris on the first Sunday of any month to have free access to Musée d'Orsay and Centre Pompidou. If you are below 26 years old and you live in one of the countries under the European Economic Area, you can always visit the Louvre Museum for free any time of the year. Age limits also apply to other museums such as the Sainte Chapelle and Conciergerie (per Paris Infor).
Rome features awe-inspiring museums such as the Colosseum and Sistine Chapel, which you can get access to without paying entrance fees. Van Gogh Museum and Rijksmuseum in Amsterdam are other amazing spots for solo travelers on a tight budget (via Arna Bontemps Museum). Other cities worth exploring if you're a history buff include Copenhagen, London, New York City, Los Angeles, and Tokyo.
Join other solo travelers
If you randomly join another traveler, you'll not feel obliged to fit into their budget, unlike a tourist with a travel companion. You'll still enjoy your freedom to visit where you want, sample any type of food, or visit an attraction without the need to adhere to the other person's preferences. Since there are no strict rules, you can always do what others in your group are doing as long as it fits into your budget. Wendy Altschuler on Forbes says that it's a great idea to talk to strangers while traveling because it can help you discover affordable accommodation options, places to eat, and where to visit. In addition to the social aspect of interacting with other travelers, you might be lucky to get a free invitation or other handy recommendations. Altschuler also suggests that joining other adventurers on a trip helps take care of logistics, and that could mean sharing costs and visiting places
According to Imaginative Traveller, the advantage of a group tour is that costs are shared, so you pay less for accommodation, access to attraction sites, and transportation. Tour leaders who are experienced can help solo travelers choose the best spots to visit on a budget. Avoiding those single supplement charges (fees for a solo person using a space meant for two) goes a long way in ensuring you don't spend money on unnecessary things that could make a dent in your budget.