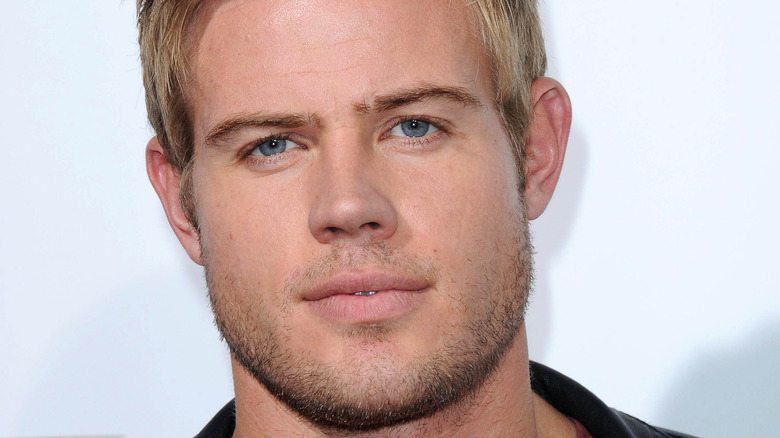 Trevor Donovan is a face that fans know well. The actor has been seen across television in dramas, reality shows, and soap operas. Donovan is an alum of California's Mammoth High School. In 2003, he broke into the entertainment business when he got his first modeling gig for Abercrombie & Fitch. From there, Donovan's modeling career began to take off as he landed other campaigns with big name brands like Target and Speedo (via Soaps).
After breaking into acting, Donovan appeared in various fan-favorite TV shows such as "Sun Records," "NCIS," "The Baxters," "Lucifer," "Melissa & Joey," "Drop Dead Diva," and "The Client List." He was also cast in a TV miniseries titled "Texas Rising," all of which helped him catapult his career.
Meanwhile, longtime fans of Donovan know that he had two early roles that really stuck out and earned him praise from viewers. Like so many other big names in Hollywood, Donovan got his big break on a soap opera, which allowed him to showcase his acting skills and go on to book other big acting roles. While fans may recognize Donovan's handsome face, it seems that only true fans of the actor know these interesting facts about his life.
Trevor Donovan got his start on Days of Our Lives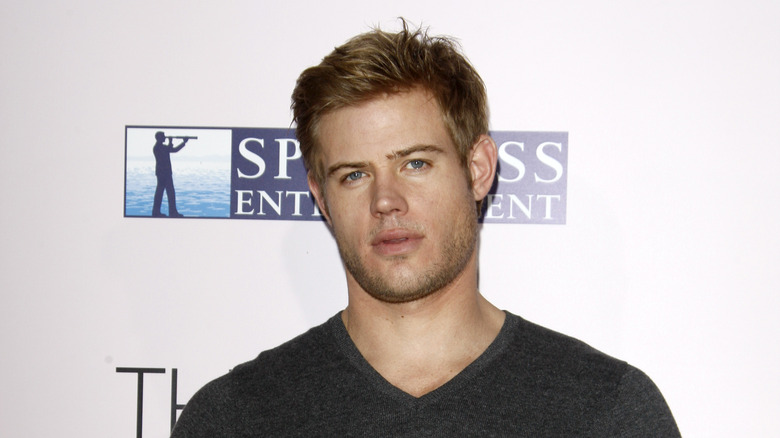 In the early days of his career, Trevor Donovan found some degree of fame when he was cast as legacy character Jeremy Horton on the long-running soap opera "Days of Our Lives." The character of Jeremy popped up in Salem as the son of Mike Horton, and immediately began to mesh with the show's younger characters. Jeremy turned out to be a bit of a troublemaker and attempted multiple illegal money-making schemes during his time in Salem. Ultimately, Donovan claims he was fired from the sudser because he would panic when he got in front of the camera.
"I was a struggling actor," Donovan revealed on an episode of "Dancing with the Stars" (via Soaps). "I had booked 'Days of Our Lives,' a three-year contract. I was so excited. I finally got a job as a working actor, but I would get in front of the camera and just panic. So they fired me."
However, the actor rebounded and was cast on the reboot of the classic teen drama "90210." Donovan's character, Teddy Montgomery, became a big favorite among fans and was the series' first and only LGBTQ character. His role on "90210" ultimately led him to some big places in his career such as his work with Hallmark Channel.
Trevor Donovan found fame with Hallmark Channel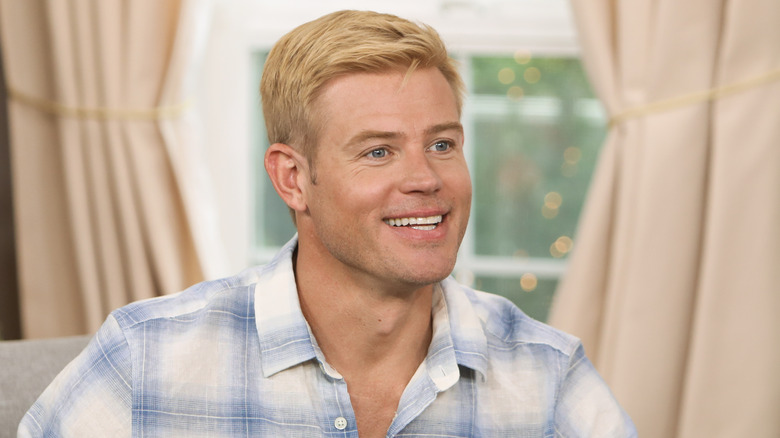 Trevor Donovan has starred in several movies for Hallmark Channel. The actor first appeared in a project for the network back in 2012 and has since appeared in some of their most recognized films such as "Love on a Limb," "Marry Me at Christmas," "Nostalgic Christmas," and "Nantucket Noel." Donovan became a familiar face among Hallmark viewers, and the actor revealed to Wide Open Country that he enjoyed filming projects for the network, as they are guaranteed to have a happy ending.
However, things changed for Donovan in 2021, when he decided to leave Hallmark behind and sign a new deal with the network's rival GAC. In addition to Donovan's move to the new network, other Hallmark stars such as Candace Cameron Bure, Danica McKeller, and Jen Lilley also left Hallmark for GAC.
In early 2023, it was announced that Donovan would be headlining two new films for the new network, including a romantic comedy. The film is set to feature Donovan as a teacher who heads back to his Texas hometown and will also include a choreographed dance number so he can put the skills he picked up during his time on "Dancing with the Stars" to good use (via Deadline).
Trevor Donovan is multi-talented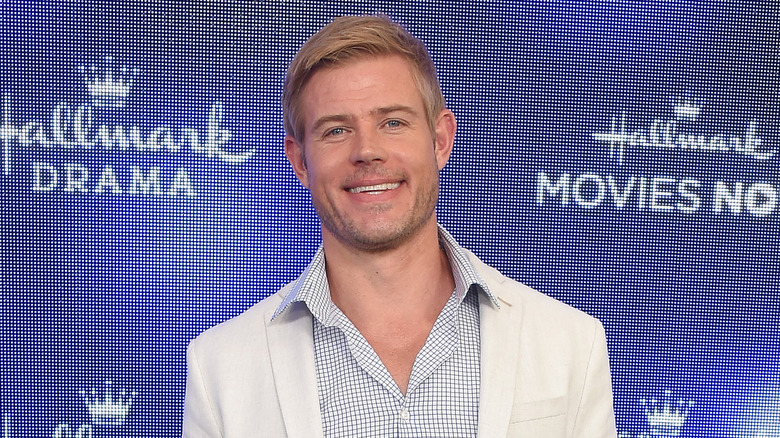 In addition to being a model and an actor, Trevor Donovan has many other talents. Donovan can play the guitar and sing along to his melodies as well. The actor showed off his singing chops in his Hallmark film "Strawberry Summer." His SoundCloud account also features audio of Donovan singing various songs. In addition to his musical skills, the former "Days of Our Lives" star also recently learned a thing or two about ballroom dancing when he appeared on Season 31 of "Dancing with the Stars."
During his time on the reality competition series, Donovan performed alongside professional dancer Emma Slater. The actor was seen earning consistent scores for weeks, as well as praise for all his hard work from the judges. In the end, Donovan and Slater ended up in sixth place after impressing fans of the show. TikTok star Charli D'Amelio and her partner Mark Ballas ultimately took home the Mirror Ball Trophy.
Donovan and Slater also forged a strong bond and friendship during their time together on the show, revealing that they worked hard on their communication and trust as they did their best to deliver the best performance possible week after week on the show.
The actor is also an athlete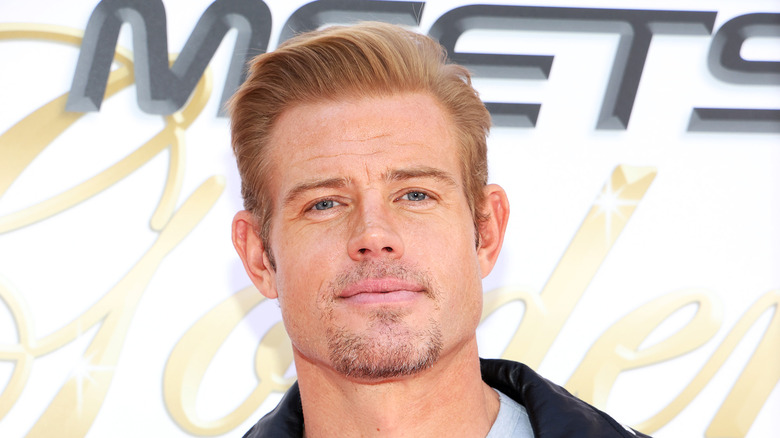 According to People Magazine, this former "Dancing with the Stars" contestant also has a passion for health and fitness. One thing that Donovan does to keep his health up to speed is taking two ice baths each day. He also loves to stay active by engaging in sports such as surfing. As a California boy, the actor was captivated by the sport, which he previously told Entertainment Tonight was one of his first loves. However, Donovan's athletic history is far more interesting than just working out and riding the waves. He was once part of the U.S. Ski Team … sort of.
As a teenager, Donovan was a very skilled skier and made the United States teen ski team. "I was competing for the Far West team, which is a regional team in the Western half of the United States, and on my way to the development team of the United States Ski Team," he told TV Insider. "And then I quit that and joined the snowboard team, which my ski coach was not happy about." Donovan's ski background also allowed him to do many of his own stunts for his Hallmark film "Two for the Win."
Trevor Donovan launched his own anti-bullying campaign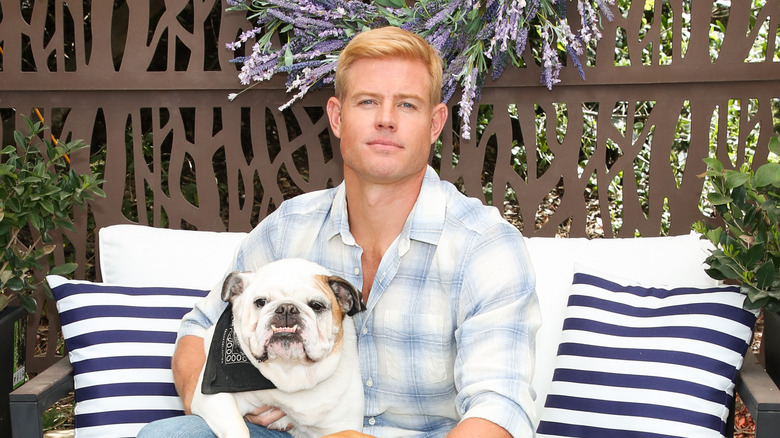 Some people might say Trevor Donovan looks like a tough guy on the outside, but it's clear that he has a heart of gold. The actor loves to share photos of his adorable dogs, Chance and Shadow, on social media and isn't afraid to speak out for the causes he cares about. One of those causes is anti-bullying. In fact, the "90210" cast member feels so strongly about the cause that he created his own campaign to make a difference (via People Magazine).
Donovan's anti-bullying initiative is called "Upstanders," and educates children and students about the importance of speaking out against bullying when they see it. Instead of being a bystander to the situation, the campaign encourages them to be an "Upstander" and stand up for what's right. The actor travels around the country to school in order to speak out about the program and share his important message of anti-bullying, hoping that he'll help create a better environment for students around the nation.
It seems that Donovan's life has been an interesting one, and fans have loved watching him grow as an actor, activist, and more throughout the years.