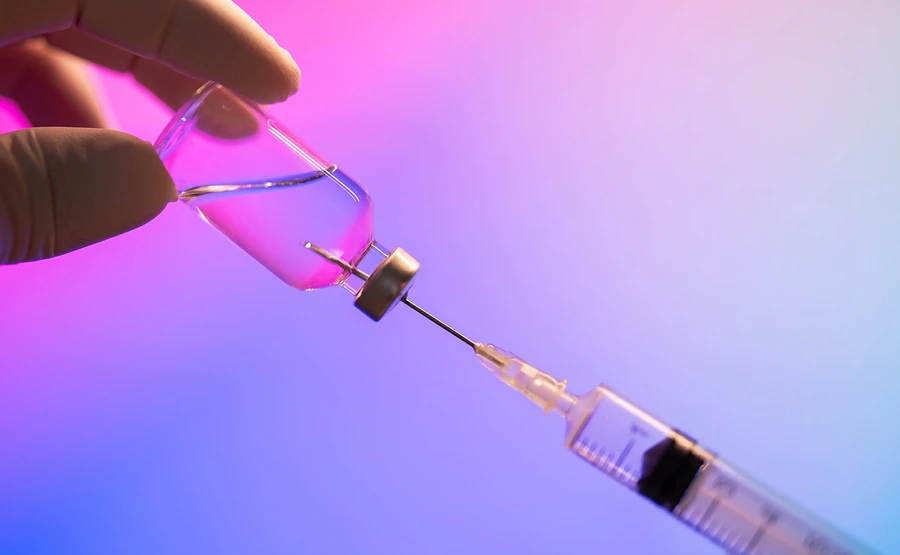 The personalized shots work similarly to Covid-19 vaccines.
Pancreatic cancer is one of the deadliest malignancies. It proves fatal in 88% of patients, and even after tumors are removed, they return in 90% of patients between seven and nine months later. Other treatments, like radiation, don't work.
The situation as it stands is dire, but there may be a small ray of hope on the horizon. Pancreatic cancer contains "mutation-derived T cell neoantigens" — that is, elements that are suitable for vaccines. Now, a group of scientists is attempting to exploit this weakness in the cancer's makeup to help the body fight the disease. Here's what we know so far.
Early signs of promise
In a small study of 16 cancer patients, scientists have managed to design a vaccine that provoked an immune response in half of those who signed up — and that half displayed no signs of relapse during the study. All eight of those responders made T-cells to combat their tumors, which have proven effective even after two years.
"I think it's really promising. It highlights the mRNA platform and the versatility to be able to personalize or tailor these vaccines to each patient's specific tumor and generate these customized vaccines in a fairly short amount of time," Dr. Neeha Zaidi, an oncologist at Johns Hopkins Kimmel Cancer Center who was not involved in the study, told CNN.
"It remains to be seen, but certainly very exciting preliminary results," she said.
So, how did the researchers do it?
Researchers at Memorial Sloan Kettering Cancer Center in New York removed the patients' tumors and shipped parts of them to Germany. There, scientists at BioNTech compared the genetic code of the tumors to those in each patient's blood to find which were altered in the cancer cells.
The researchers then identified which of the altered cancer cells would make the most effective targets to create personalized messenger RNA vaccines for each patient. These vaccines work similarly to Covid-19 shots by instructing patients' cells to replicate some of the proteins discovered on their tumors, aiming to provoke an immune response to combat the cancer.
As Dr. Neeha Zaidi, a pancreatic cancer specialist at the Johns Hopkins University School of Medicine pointed out to The New York Times, cost could be a "major barrier" to deploying such vaccines more widely. But the speed at which the vaccines were developed — patients received their personalized doses within nine weeks of their tumors being removed — is very encouraging.
Want more great content?
Sign up here to jumpstart your mornings with Katie's dynamic daily newsletter, Wake-Up Call.