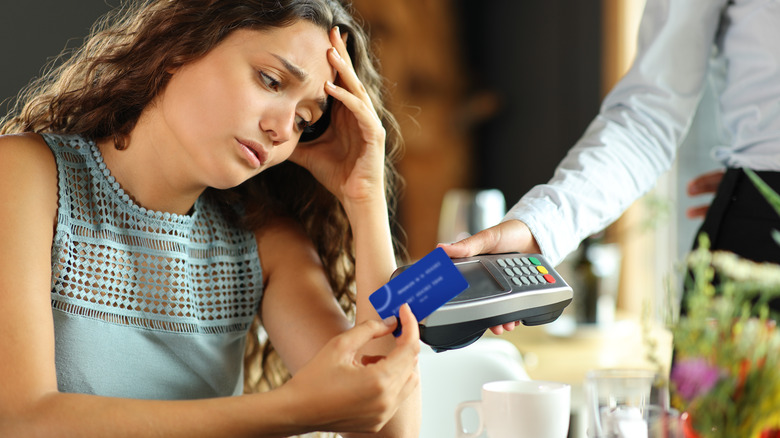 Vacationing in London can be great fun and quite enjoyable. With so many historical monuments, museums, art galleries, gardens, and a wide variety of pubs and restaurants to visit, London's popping cultural vibe and restaurant scene is quintessentially fast and eclectic but can also become quite expensive, particularly for those on a budget.
Let's say you've managed to find optimal accommodations in London for a pretty reasonable price. Travelers then need to take into consideration the added cost of entrance tickets to a host of attractions, and the cost of their meals and drinks during their stay. From 5-star restaurants to good, old-fashioned pubs and everything in between, the capital of England offers a wide variety of options when it comes to dining out — and a multitude of ways you can cut on costs while touring the city by utilizing these five simple hacks to save on food and drinks when in London.
Check what is included with your accommodation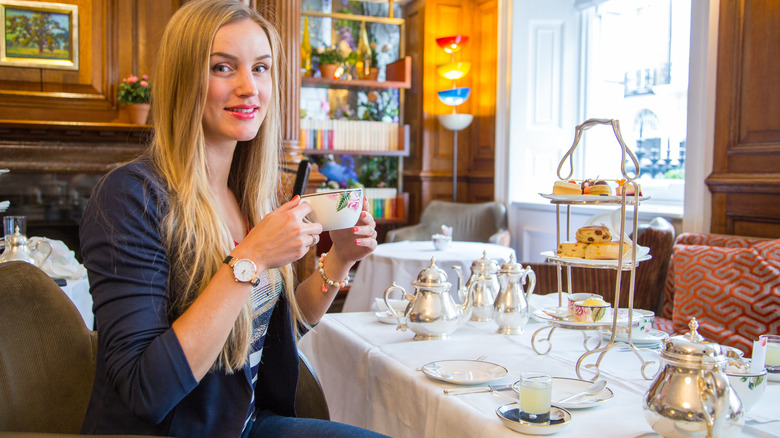 Before booking your accommodations for your London trip, take a look at their special offers to see if they offer any inclusive packages that provide meals or even meal vouchers to one of London's restaurants or pubs during your stay. Some accommodations may also provide deals with local eateries, wherein a set discounted price or buy-one-get-one-free specials on designated days of the week are available to hotel guests.
While dining in your hotel may not be your idea of eating out in London, if you're accommodation offers meals as part of the price you're paying to stay there, it would behoove you to take advantage of the offer, saving you money on at least one meal daily that you won't need to pay extra for. Many popular London restaurants are also located within numerous hotels across the city, and if your accommodation cost includes a meal there during your stay, don't miss the chance to dine under its inclusive price. There will be plenty of other opportunities to feast outside the hotel during your stay.
Don't be afraid to use external sources to save big on meals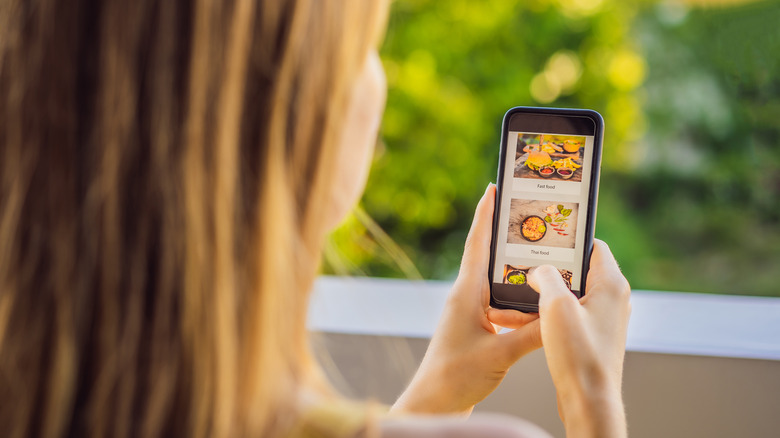 Just like clipping coupons for your grocery shopping, get your mobile device ready to do some research online while you're in London, or download several apps on your phone to save money on your meals. A host of restaurant discovery, reservation service, and e-commerce platforms such as Groupon, The Fork, OpenTable, Square Meal, and Bookatable offer individuals discounted meal vouchers, drink offers, or a combination of both for anyone looking to dine out in a wide variety of restaurants and pubs across London.
If you visit London regularly throughout the year, whether it's for business or pleasure, it's worth considering an investment in one or more dining cards to save big on meals. These annually paid cards offer diners significant savings on their total restaurant receipt and are worth their weight in gold (or dare we say, in food) after purchasing them, as after a few meals out on the town, the cost of the card pays for itself thanks to the discounts you've received using them.
Eat like the locals: Look for food trucks and food markets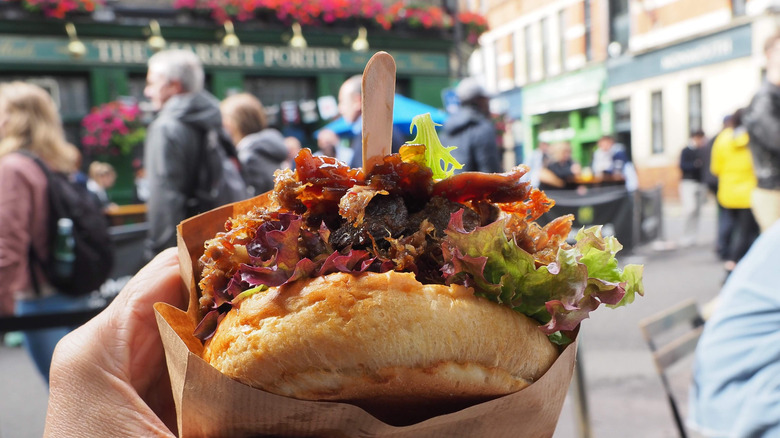 suttirat wiriyanon/Shutterstock
While dining at a posh restaurant in London might be on your bucket list during your travels, you'll find that the locals can be found devouring some of the most amazing street food you'll find in England in a far cozier and more realistic setting at unbeatable, budget-friendly prices. Across the city, a host of award-winning and popular food trucks can be found serving up good old London grub and drinks throughout the week no matter what your choice of food preference.
In addition, London is well known for its bustling food markets that serve visitors and residents alike a wide variety of fresh, gastronomical cuisine to tantalize their tastebuds. From local to international dishes, you can't go wrong with enjoying any number of meals or drinks at these popular destinations that serve up meals at very affordable prices.
Bring your own bottle (B.Y.O.B.)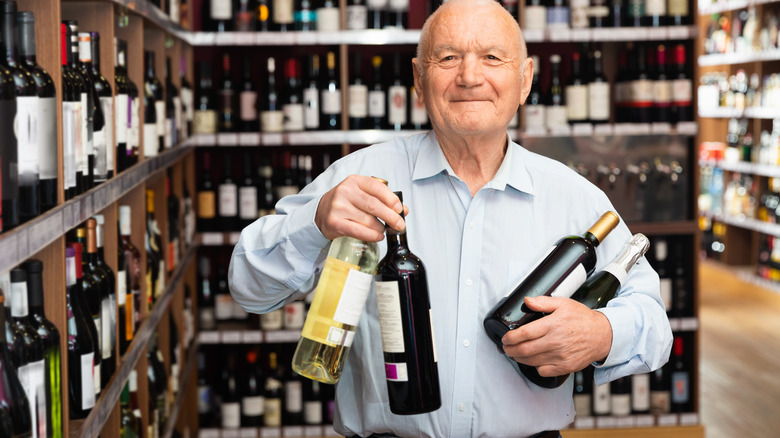 Dining out in London can be an expensive experience depending on where you go to eat, particularly when alcohol is added to your restaurant bill. But that doesn't mean that you need to forego having a pint, drinking a glass of wine, or sipping a popular cocktail while enjoying your meal. London is also great for its wide choice of B.Y.O.B. restaurants. Surprised? Don't be!
Whether it's international cuisine that your stomach is craving or perhaps your heart is set on dining at that posh (and costly) London restaurant, you can save a substantial amount of money on your bill by bringing your own choice of spirits or wine to a number of restaurants within the city that are designated B.Y.O.B. eateries. Don't worry, you won't be frowned upon or turned away at their door when toting an alcoholic beverage (or two) with you upon arrival. Once you have narrowed down the neighborhood where you'll be staying, a simple search for B.Y.O.B.-friendly establishments should land you the information you need.
Check your restaurant bill before tipping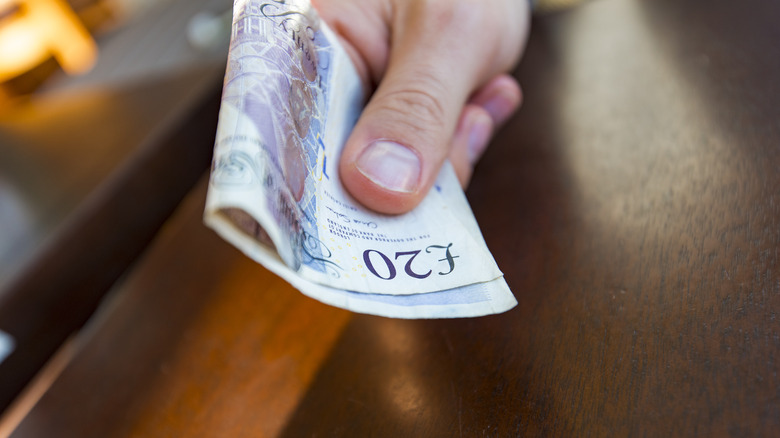 You'll find when visiting European countries, that tipping servers outside of your restaurant bill total is not a requirement, as waitstaff is paid a higher wage in Europe than in the United States. That said, London pays its servers a decent wage but they do also appreciate that extra tip when you've finished your meal. And, if you're on a budget, it's important to configure this into what you're able to spend when dining out.
Many fine dining restaurants or even hotel restaurants will include an automatic gratuity on a diner's restaurant tab, meaning your tip is already included in the final price you're presented to pay. So check before you accidentally tip more. However, smaller, local restaurants may not include the gratuity unless there are a set amount of diners at one table. If you're enjoying your meal in one of London's many outstanding pubs or bars, tipping is not required or necessary, however, the gesture is always welcome.