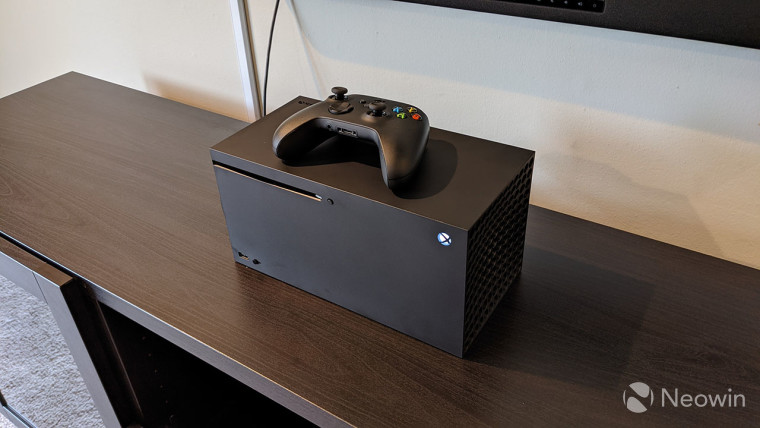 2022 was, admittedly, a bit of a slow year for fans of Microsoft's Xbox Series X and S consoles at least in terms of first-party games from the Xbox Games Studios division. A number of major games were pushed from 2022 to 2023, including Starfield and Redfall.
However, in both first and third-party game releases, the slate of upcoming games for 2023 is looking much better. Indeed, Xbox Games Studios has already released its first 2023 game with the surprise launch of Hi-Fi Rush. Third-party games for the console, like the Dead Space and Resident Evil 4 remakes, along with Hogwarts Legacy, and more have also been launched in the first part of 2023
However, it looks like the best is yet to come. in addition to more Xbox Games Studios titles, there are a number of games coming from third-party publishers that we cannot wait to play that are due out before the end of 2023. We have our own list of our most anticipated Xbox Series X/S games, which you can read below in the order of their expected release dates.
Keep in mind that game launch dates are very fluid so they could change. Also, it's possible there are games in development that we know nothing about that are due in 2023. We will update this list as release dates, and games, change.
Update: May 28: We have added the upcoming Alone in the Dark reboot, Aliens: Dark Descent, Assassin's Creed Mirage, and Warhammer 40,000 Space Marine 2 and also updated some info, and a pre-order link, for Alan Wake II.
Street Fighter 6 – June 2
Developer: Capcom
Publisher: Capcom
What's it about: It's the newest challenger as you can control both new and classic Street Fighter characters in, well, street fights.
Why we want to play it: Capcom's newest entry in its long-running fighting game series just looks like a lot of fun, from its cartoony art style to its single player World Tour story mode, to its online options, including the Battle Hub where you can even play some class Capcom arcade games.
Pre-order Street Fighter 6 on Amazon
Diablo IV – June 6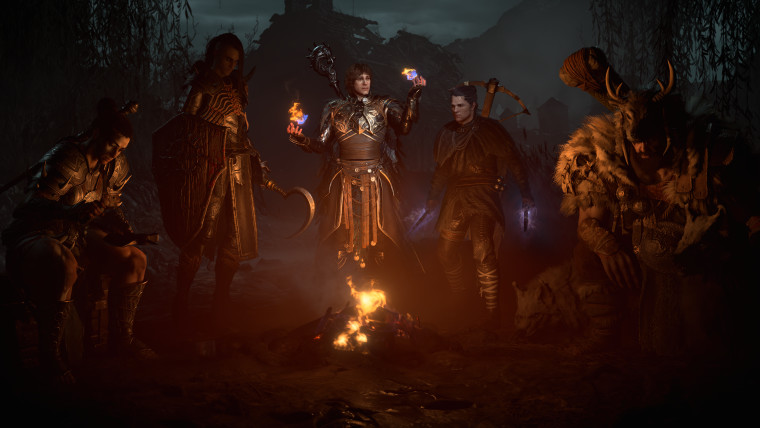 Developer: Blizzard
Publisher: Activision Blizzard
What's it about: The evil Lilith is trying to take over the world of Sanctuary, and you have to take out her minions to prevent the end of this world.
Why we want to play it: Blizzard's action-RPG series returns with this latest installment. You still hack and slash your way through the procedurally generated dungeons, and you can pick from five different character classes, There will also be PvP areas where you can battle against your friends.
Pre-order Diablo IV at Xbox.com
Layers of Fear – June 15 2023
Developer: Anshar Studios, Bloober Team
Publisher: Bloober Team
What's it about: A painter working on his latest creation in a creepy Victorian house is exposed to all sorts of strange and horrifying visions and terrors.
Why we want to play it: Bloober Team is remaking and expanding its acclaimed Layers of Fear horror game with Unreal Engine 5. The recent tech trailer shows some truly incredible graphics, and we can't wait to play it to see how the team makes terror look so real.
Pre-order Layers of Fear at Xbox.com
Aliens: Dark Descent – June 20
Developer: Tindalos Interactive
Publisher: Focus Entertainment
What's it about: A squad of Colonial Marines are trying to take out a group of Xenomorphs on a frontier moon base. Unfortunately for the Marines, there's more than just Xenomorphs to be afraid of.
Why we want to play it: This will be a squad based real time strategy game set in the Aliens movie universe. It looks like it will offer some new and different twists in both gameplay and in the lore of the Aliens universe.
Pre order Aliens: Dark Descent at Amazon.com
Immortals of Aveum – July 20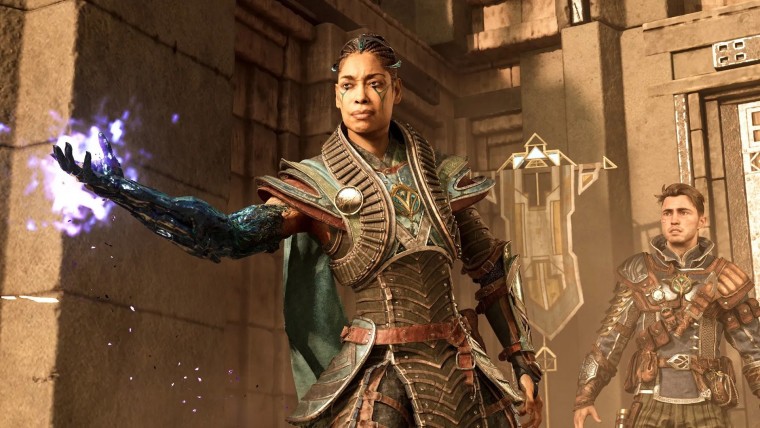 Developer: Ascendant Studios
Publisher: Electronic Arts
What's it about: You play Jak, a member of the Battlemages who must use their magical powers and spells to defeat an evil force that wants to destroy their world.
Why we want to play it: This game snuck up on us recently, and we love what we have heard and read so far. A fantasy-themed FPS with a relatively long 25-hour single-player campaign with lots of different spells to cast, and creatures to fight. It sounds like a 2023 version of Heretic or Hexen and we are all for that.
Pre-order Immortals of Aveum at Xbox.com
Armored Core VI: Fires of Rubicon – August 25
Developer: FromSoftware
Publisher: Namco Bandai
What's it about: Your player character controls the massive mech known as Armored Core, piloting and fighting a ton of different enemies on the planet Rubicon 3.
Why we want to play it: The Armored Core series is a very different and fast action take on the mech game genre, and the recent trailer shows that it sticking around for this latest installment. Plus, it has Dark Souls developer FromSoftware which means some good storytelling in its single player campaign.
Preorder Armored Core VI at Amazon
Starfield – September 6
Developer: Bethesda Game Studios
Publisher: Betheda/Xbox Game Studios
What's it about: 20 years after a major interstellar war, you get to explore some more star systems far away from Earth
Why we want to play it: It's been a long time coming, but it finally looks like Bethesda Game Studios, the team behind the Elder Scrolls series of fantasy RPGs, are going to give us an even bigger space-based RPG in 2023. We can't wait to get in our spaceship and start checking out this version of the final frontier.
Mortal Kombat 1 – September 19
Developer: NetherRealm Studios
Publisher: Warner Bros Interactive
What's it about: The characters of this fighting game franchise are returning to battle each other in an all-new story.
Why we want to play it: Thanks to the wibbly wobbly time travel ending of Mortal Kombat 11, we are getting a storyline lore reboot for the next game in this fighting game series. Old characters get some new backstories, but we still expect to see some ultra-violence.
Pre-order Mortal Kombat 1 at Xbox.com
Assassin's Creed: Mirage – October 12
Developer: Ubisoft
Publisher: Ubisoft
What's it about: In 9th-century Baghdad, a common street thief is about to turn into a skilled fighter and a member of the secret Assassin Brotherhood.
Why we want to play it: Ubisoft has revealed this game is a return of sorts to the roots of the franchise, including more stealth gameplay elements compared to recent entries in the series. That alone should make this game one to watch.
Pre-order Assassin's Creed: Mirage at Amazon.com
Alan Wake II – October 17
Developer: Remedy
Publisher: Epic Games
What's it about: Alan Wake is back but he's also trapped in a strange reality called the Dark Place. Meantime, an FBI agent is investigating some strange occurrences in the town of Bright Falls.
Why we want to play it: The recent teaser trailer confirmed that the game will feature another playable character, FBI agent Saga Anderson. Remedy has described this sequel as more of a survival horror game, so it sounds like we will need our flashlight, and some other items, so we can be ready to fight what's going on in the darkness.
Pre-order Alan Wake II at Xbox.com
Alone in the Dark – October 25
Developer: Pieces Interactive
Publisher: THQ Nordic
What's it about: In the 1920s, a young woman searching for her uncle and a private investigator journey to Derceto Manor in Louisiana. They will find a lot more than they bargained for,
Why we want to play it: This is a full reboot of the original game that helped to launch the survival horror genre in the 1990s. It even has some star power as actors David Harbour and Jodie Comer lend their voices and likenesses to the two playable characters.
Pre-order Alone in the Dark at Amazon.com
Forza Motorsport – TBD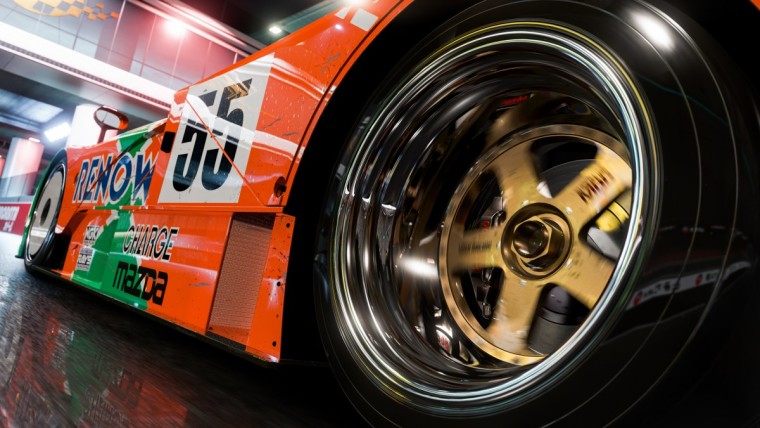 Developer: Turn10 Studios
Publisher: Xbox Game Studios
What's it about: You can drive the world's fastest cars on some amazing tracks with some incredible graphics and physics
Why we want to play it: Turn10 Studios and Microsoft decided to not give the eighth game in the Forza Motorsport series a number at the end of it this time. Perhaps this is because the developer wants to put in more than just a new set of cars for this installment. Look for more realistic damage this time, along with an all-new driving model.
Warhammer 40,000: Space Marine 2 – TBD 2023
Developer: Saber Interactive
Publisher: Focus Entertainment
What's it about: Lieutenant Titus, the Imperium needs you. It's time to go out and destroy the Tyranid hordes, no matter how many there may be to kill.
Why we want to play it: This long awaited sequel to this third person shooter is being made by some of the same team that made the World War Z game at Saber. So you can expect to see tons of aliens on screen that are trying to kill you, so you need to kill them first.
That's the list of our most anticipated Xbox Series X/S games of 2023. Again we will be updating this list every so often as more games are announced, and other games get release dates.
When you purchase through links on our site, we may earn an affiliate commission.