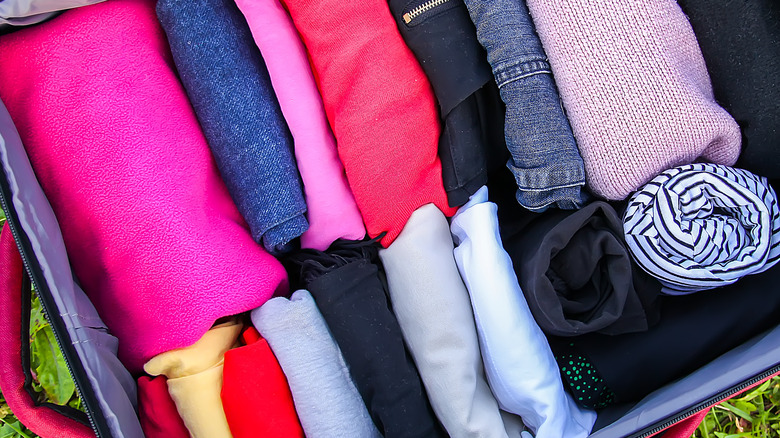 Favorable weather conditions make the summer one of the best seasons for families, honeymooners, and adventurers to travel. Since most travelers want to get the most out of this season, there is a high chance that popular tourist destinations are overcrowded. In addition, some accommodation facilities are fully booked or overpriced. The other challenge could be the limited availability of hotel rooms.
Reddit user, Affenmaske, said, "Summer is usually overcrowded everywhere in Switzerland at the nice spots not only by foreign tourists but local tourists as well." Another person on Reddit noted that they prefer visiting lesser-known destinations to avoid congestion. Such concerns show that summer vacations can be daunting, so you need to plan adequately to know what to expect and how to handle different situations.
In an interview with Forbes, a high-ranking executive at JW Marriott Venice Resort & Spa, Cristiano Cabutti, said "One thing we've noticed is that our guests are so eager to travel and get back to classic European destinations that they don't realize that in order to have the best experience guaranteed this summer, they must get ahead with pre-planning." So, whether you're traveling locally or internationally for a summer vacation, planning is essential. Here are the hacks to make your vacation stress-free, enjoyable, and unforgettable.
Back up your travel documents digitally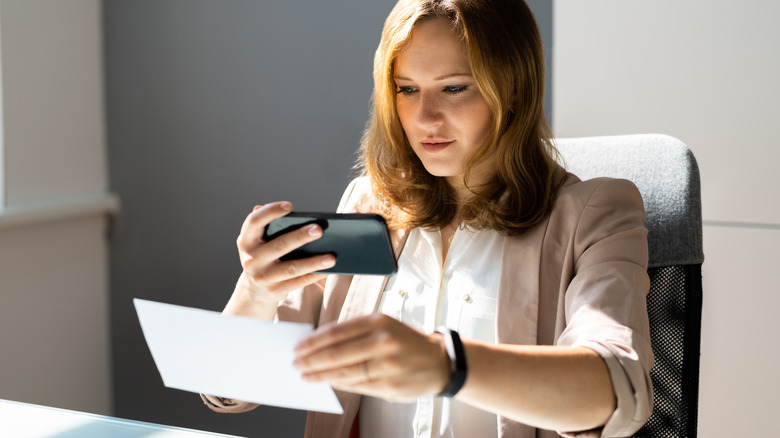 Nothing can easily ruin your vacation like finding out that you don't have your travel documents. You'll lose your peace of mind even if you're staying in one of the most luxurious hotels in a city because it'll be difficult to move around or access new places. The situation can worsen if you haven't backed up your documents.
Fortunately, losing your documents can be one of your least concerns if you digitize them before traveling. For instance, you can make use of different apps on your phone to capture accurate photos of your travel documents. The UK's Post Office suggests using apps such as CamScanner and Microsoft Lens. The best thing about these apps is that they capture all the details. So, even if you have poor photography skills, you can still get high-quality digital copies that you can upload to a cloud drive.
The other straightforward way to store your scanned documents is by sending them to your email or that of trusted family members. To ensure you access your documents easily, remember to save them using a name that's easy to remember. You can as well save the scanned files in phone of portable hard drive for additional safety and easy retrieval in case they get lost.
Tips to use public wi-fi safely
Using unsecured public Wi-Fi will sound like an amazing way to save your summer vacation costs until you realize that you are exposing your confidential information to hackers. Cyber thieves can try different types of attacks to steal your bank account information, passwords, or credit card numbers.
According to Norton, cybercriminals can employ the Evil Twin Attack where they create a fake Wi-Fi name that's similar to the one provided in specific public premises such as restaurants. If you are not careful enough to notice the duplicated Wi-Fi, you may use the wrong one, and the hackers will gain access to the gadget you are using to browse.
Does that mean you should avoid hotel, airport or any other public Wi-Fi at all cost? No, you can still use a reliable virtual private network (VPN) to protect your private information. This allows you to handle important tasks such as making online payments or sending your clients confidential information while still on vacation without any risk.
If you can't access a VPN but you want to perform a simple online search for exciting things to do in a specific place, you can still use public Wi-Fi since that is considered a low-risk activity. However, it is risky to log in to a website that requires you to provide personal information or passwords if you don't have a VPN.
Install beach apps to help keep safe when it's too hot
Nowadays, there's an app for virtually everything. Whether it is healthy eating, walking, dating, or setting reminders, an app will help you keep track of all essential things accurately. The beach is not an exception since there are many apps you can install based on your unique needs. This may come as a surprise to many travelers, but it works wonders.
The Swim Guide is one of the best beach apps you need to consider installing for a safe and seamless beach experience during the summer. With this app, you can identify nearby beaches and determine the cleanliness level of the water. If you don't know how to get to the beach you want to visit, there's nothing to worry about because the app shows you the best route. So if you're traveling with your kids, this app will come in handy because you don't need to travel physically to a beach and test its waters to know if it is safe to swim. The app will help you save time and transportation costs because it eliminates guesswork.
The other app you can install to protect your skin from sun damage is the Wolfram Sun Exposure Reference. This app uses various parameters such as your location to indicate the maximum amount of time you can safely expose your skin to the sun. You can as well use the app to know the most appropriate sun protection factor (SPF) level you need.
Ease a hangover by taking zinc-rich foods or olive oil
masa44/Shutterstock
A hangover can easily ruin your summer vacation if you don't know how to manage it. But that doesn't mean you stop partying and bar-hopping if you love doing it. You probably know the obvious ways of managing a hangover such as drinking a lot of water or eating well before you drink alcohol. But there are other practical tips.
Before you drink alcohol, consuming foods rich in zinc help reduce hangover symptoms like vomiting and fatigue. Examples of these foods include nuts, seafood, whole grains, seeds, eggs, and dairy products such as yogurt (via National Library of Medicine).
According to Science, the other technique you can use is taking olive oil before partying. This method works the same way fatty foods do by reducing the amount of alcohol your body absorbs. If you can't stand swallowing olive oil directly, apply it over salad.
Must-know money-saving tips
If you're traveling on a tight budget, you need to learn ways of using your money wisely. You don't want to run out of money to spend during your vacation. So, it's important that you know how to avoid overpricing, get discounts, or get accommodation deals. Annex Cloud notes that you can enjoy amazing discounts if you sign up as a member of a loyalty program. For example, there are websites that allow you to book a couple of travel essentials such as accommodation and transportation. Suppose you book a package comprising a hotel room, plane ticket, and car rental, you get a special discount.
If you want to book a plane ticket, it is wise to consider the days most vacationers don't travel. Since most people prefer traveling on Fridays, Mondays, and weekends, some airlines take advantage and overprice their flight tickets. So consider traveling on Tuesday, Wednesday, or Thursday. Reddit user, Wanichol, suggested "For added bonus savings, buy flights on Tuesdays or Wednesdays!"
The founder of DebtHammer, Jake Hill, told Consumer Reports that one thing travelers can do to cut costs is to "Check your existing cards for opt-in deals," He added that doing so could help reduce your financial burden since you get a discount every time you pay your bill using your credit card.
Save the number you can call for emergency services
It's important to be optimistic but you also need to prepare in case the unexpected happens. For example, if you're an adrenaline junkie, you engage in high-risk activities such as cliff jumping that could lead to injuries. Other risks could be fire accidents, severe allergies, attacks by wild animals, drowning, or illnesses.
Before you get to your destination, ensure you search online for an accurate number to use for emergency services. In addition, save the contact details of your country's embassy. You might need their services in case of insecurity or other unpredictable events like disease outbreaks. Plus, if you lose your documents, they can help you find solutions on what to do to get back home safely and within a short time.
Installing emergency alert apps will also come in handy in case you need urgent help. An example of an app worth installing while traveling to the US is the First Aid App. With this app, you'll learn exactly how to offer first aid before you get professional medical services, and that could help save the life of your travel companion. There is also the Swim App that provides important information on how to avoid drowning, among other safety tips while engaging in fun water activities (via Red Cross).
Tips to get unbeatable hotel deals
If you want to book accommodation in one of the popular international hotel chains, compare the prices indicated on different sites. But your top priority should be checking the hotel's website. Most hotels will offer the best rates on their official website.
Other hotels also offer rewards and discounts through their loyalty program. One client of Hilton Hotel & Resort on Reddit, GroundbreakingDiet96, was happy to save on vacation costs because they "Just booked 4 nights at La Quinta for weekend 2, all with HHonors points." Another client on Reddit, Bozzeroni, said "I had a 5 night stay (4 nights + 5th night free) reserved at the Hilton Los Cabos for 280,000 points."
Hotel booking apps will also help you choose reliable accommodation facilities at discounted rates. Hotels Discountly is an example of an app you can install on your phone to know which travel site offers the lowest hotel reservation rates. You can also use the app to discover the lowest rates on flight tickets and car rentals (via Google Play).
Hacks to camp comfortably in hot weather
Camping in the summer can sometimes be unbearable due to excess heat. The hot weather can as well suck the energy out of you, so you'll not feel motivated to try out fun outdoor activities. But don't let such a challenge hinder you from enjoying your summer vacation to the fullest.
During the day, tents and cars become extremely hot in the summer. That heat doesn't escape, so you'll still feel it at night, leading to uncomfortable sleep. One person on Reddit suggested, "If car camping a battery-powered fan can be a lifesaver for those hot nights." Carrying a rechargeable fan will help improve air circulation inside your tent. This allows you to feel relaxed and energized to continue with your summer adventures the next day.
Drinking or packing a lot of water can't be overemphasized if you want to camp in hot weather. "Drink lots of water, camp near a swim hole," another Reddit user said. You can easily get dehydrated if engaging in outdoor activities during hot weather, so freeze bottled water and pack it. In addition, camping near a place you can swim helps reduce your body temperature.
Take a guided tour to avoid transportation inconveniences
During your summer vacation, you may need to use a train, airplane, or public transport, among other means. If you plan to visit a place you've never visited, it can be quite stressful trying to figure out which mode of transport will work best for you. An experienced person will be in a better position to advise you on which means of transport will offer the best views for the most memorable and exciting experience. They can also help you choose the most affordable transportation method. For example, it is more convenient to ride a bike in some places. But you may not know that if there's no one to guide you.
One traveler on Reddit said, "I think those tours are a good compromise to avoid the stress of organizing everything for yourself." So with a guided tour, you are only left to focus on the fun bit of your summer vacation since most things are already taken care of. You also don't have to worry about choosing the best places to visit and the maximum amount of time you can spend at a certain destination without missing a means of transport. Better yet, you get access to a wide range of destinations within a short time, saving costs.
Must-have gadgets to make vacation more comfortable
Flights can take hours, so you need to keep yourself busy to kill boredom and avoid staring at other travelers having fun and relaxing as they wait to reach their destination. The first gadget that shouldn't miss on your packing list is foldable noise-canceling headphones such as the Bose QuietComfort 45. They keep you entertained, plus they'll cancel the noise coming from the plane's engine or cabin crew communicating with each other.
If you love feeding yourself with knowledge and motivation by reading books, an e-reader is a must-have. These devices are much better than printed books because they are lightweight and take up minimal space in your bag. They also have a long battery life, unlike phones that might run out of juice if you use them consistently for long hours.
Your phone's battery might run low while in transit, and it can be frustrating getting a power outlet in a place that's not familiar to you. So, remember to include a reliable power bank in your packing list. The other notable gadgets you need to consider are portable Bluetooth speakers, a rechargeable flashlight, and a travel shaver.
Theme park secrets to keep in mind
Theme parks can be hectic because they are usually crowded during the summer. But there are tricks for not only spending less but also minimizing stress and maximizing the fun. Suppose you have only one day left on your vacation before you return home, and your kids still want to visit their favorite theme park. One day may not be enough to enjoy as many activities as possible. Plus, you don't want to rush through.
That's where an express pass comes into play. Although you may need to pay more to get this ticket, it is worth every penny. For example, Disney World offers Lightning Lane entrances where you access up to three attractions in a day without queuing for long like other individuals with regular tickets (via Disney World).
Theme parks are not just active during the day as most vacationers assume. You can still visit them at night and have a blast. The benefit is that there are fewer people at night, so you get access to most attractions without long wait times. Some parks offer nighttime visitors amazing discounts, so you can save money with this option.
The other helpful tip to save time and avoid congestion is going against the current. Which direction are most people following? Once you take note of that, go the opposite way. Fun lovers will gather at the most popular attractions, but you can avoid them first by looking for other exciting options that have not been discovered by the crowds.