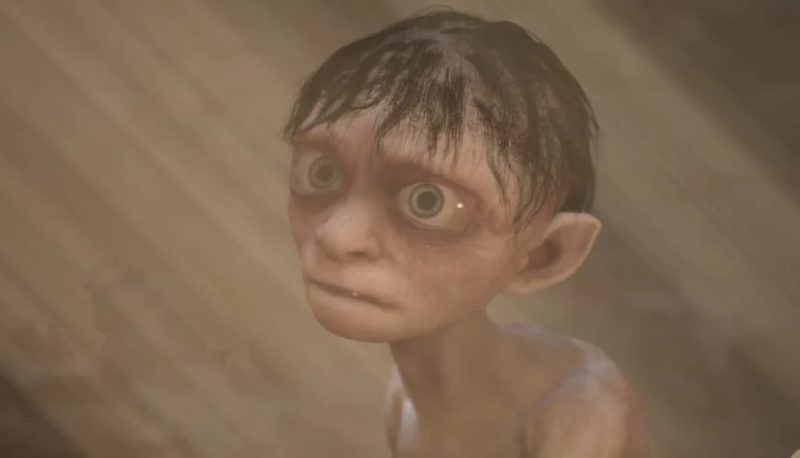 For all the wrong reasons, The Lord Of The Rings: Gollum has been a topic of discussion since reviews first hit the internet.
It's already become the year's worst reviewed title, and of those reviews it sounds like much of the game's issues can't be solved by just fixing its game-breaking bugs.
In response to all the flack Gollum is catching, developer Daedalic Entertainment has issued a statement in which it apologizes for the game's "underwhelming experience," saying it recognizes and "deeply regret" it failed to meet expectations.
"Dear players,

We would like to sincerely apologize for the underwhelming experience many of you have had with The Lord Of The Rings: Gollum upon its release. We acknowledge and deeply regret that the game did not meet the expectations we set for ourselves or for our dedicated community. Please accept our sincere apologies for any disappointment this may have caused.

Our goal as a studio, and as passionate The Lord Of The Rings fans, has always been to tell a compelling and immersive story-driven adventure. Crafting a story with Middle-earth as our playground has been the greatest honor – and the biggest challenge we have faced so far.

Our development team has been working diligently to address the bugs and technical issues many of you have experienced. We are committed to providing you with patches that will allow you to enjoy the game to its fullest potential.

Once again, we deeply apologize for any inconvenience caused, and we appreciate your understanding during this time. We will continue to keep you updated on our progress and provide transparent communication regarding the upcoming patches and improvements. Your passion and dedication as players have been the driving force behind our determination to make things right.

Thank you for your support."
A few words from the " The Lord of the Rings: Gollum™ " team pic.twitter.com/adPamy5EjO

— The Lord of the Rings: Gollum (@GollumGame) May 26, 2023
Releases marred with bugs and game-breaking technical issues have become an unfortunate common experience of late, though that speaks more to just how difficult game development is, no matter what kind of game you're making.
In Gollum's case, many players and critics have plenty of other gripes besides the technical issues that come along with it at the moment, so it'll be interesting to see how far Daedalic is willing to go when it mentions "improvements" in its statement.
Will it stop after the bugs are fixed, or will new gameplay elements, or even new story content, be added that gives players a reason to give the game a first or second look?
The latter would be nice, but it wouldn't be a surprise either if Daedalic eventually cut its losses and moved on to its next project.
Source – [Daedalic Entertainment]