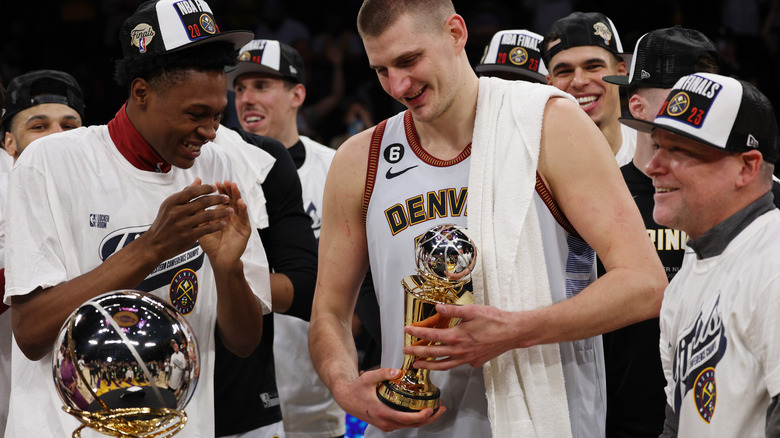 So, it's settled: the Miami Heat meets the Denver Nuggets in the 2023 NBA Finals. Ultimately, only one team can be crowned champion, and there are plenty of ways to witness the coronation process live. Game 1 tips off June 1 at 8:30 p.m. ET, with ABC exclusively airing all the best-of-seven court action. That means you can catch the games on cable or even regular old over-the-air TV if you have something like a digital antenna, but you also have several options for streaming the NBA Finals live online, and we'll share those with you ahead.
Even the most knowledgeable basketball purists couldn't predict the wild path to 2023's NBA Finals. It began with the 8th-seed Miami Heat blitzing the fastest-ever tournament qualifiers Milwaukee Bucks in a 4-1 series. Miami then qualified for the NBA Finals and prevented a historic 0-3 series comeback by beating the Boston Celtics in the deciding Game 7.
Then, the Denver Nuggets swept the Lebron James-led Los Angeles Lakers 4-0 in the Western Conference Finals and looks like the strong favorite to win its first-ever title. The Lebron memes have been utterly brutal, but King James deserves tremendous respect. He valiantly led his team through a grueling play-in schedule to barely eke into the dance as the 8th seed, bringing his squad one series away from competing for the ultimate prize. Nikola Jokic and the Nuggets were simply too much.
Wondering when, where, and how you can watch the NBA Finals without cable? Read on for the best streaming options.