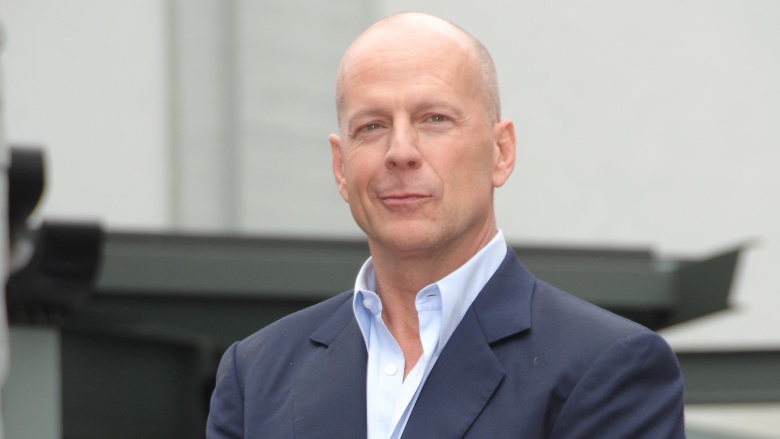 It's honestly surprising that a heated, devastating feud between a director and an actor isn't an occurrence every time Hollywood tries to make a movie. Bringing a film to the screen can be a clash of egos and motivations: A director tries to serve their creative vision, while an actor is not only the public face of the project but the one who gives their emotional all to bring a character to life. That creates plenty of vulnerability, not to mention that movie sets are a stressful place, what with the constant pressure of meeting deadlines and budgets and keeping all the other crew members and performers happy.
The movie industry might be more glamorous than the average workplace, but it's really like any other field in that it's not a good idea to burn bridges with colleagues or superiors. These actors so upset their directors that they ruined any chance of ever working together again.
Sean Young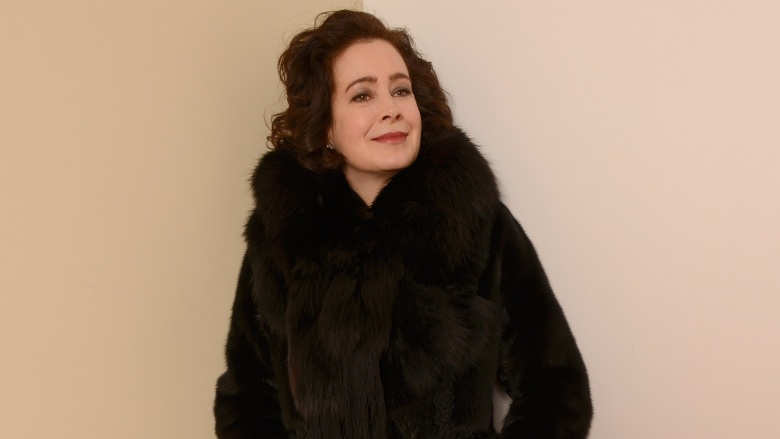 After star-making turns in Blade Runner and No Way Out, Young was cast in Oliver Stone's Wall Street as Kate Gekko, wife of Michael Douglas's Gordon Gekko. The part was supposed to be a major role, but was eventually cut to just a few lines. That's because the character Young really wanted to play was Darien, Gekko's girlfriend (and a larger, more interesting part). She kept suggesting herself to Stone, even though Darryl Hannah had already been cast, and he grew so irritated he cut her time on the set down to one day and eliminated the rest of her scenes.
Shortly after, Young lost the role of Vicky Vale during the early days of Tim Burton's Batman when she fell off a horse and broke her hand. She put herself in the running for the role of Catwoman in Batman Returns by showing up at the studio to confront Burton while wearing a homemade Catwoman costume. Young never appeared in another Stone or Burton movie.
Julia Roberts
The 1991 movie Hook had all the elements of success in place: A new take on the Peter Pan story, directed by blockbuster magnet Steven Spielberg and starring Robin Williams as the boy who couldn't grow up (but did) and a fresh-off-of-Pretty Woman Julia Roberts as mischievous fairy Tinkerbell. Roberts turned out to be the X factor: She was reportedly so difficult on the set of the movie that the crew nicknamed her "Tinkerhell."
A contemporary behind-the-scenes feature on Hook in Premiere (via Den of Geek) painted her as emotionally unhinged, "sometimes somber, sometimes at the near edge of hysteria." That all could be the result of the emotional fallout from newfound superstardom and personal problems — 1991 saw Roberts call off her wedding to Kiefer Sutherland and then run away to Europe with new beau Jason Patric. But according to Steven Spielberg: A Biography, Roberts exhibited some true diva behavior. In addition to locking herself in her trailer for hours (per People), one day she showed up late and she announced, "I'm ready now." Spielberg replied, "We're ready when I say we're ready, Julia." News of Roberts' behavior leaked to the media, and producers had to hold a press conference to deny the rumor that Spielberg wanted to re-cast Tinkerbell. The director later told 60 Minutes that "It was an unfortunate time for us to work together."
Faye Dunaway
A lot of actors won't work with Roman Polanksi because it's hard to do so. The Rosemary's Baby and The Pianist director fled the U.S. in 1978 to avoid prison for a statutory rape charge, and if he ever sets foot in the country again, he'll be arrested. He still makes films in Europe, but a future Polanski project is unlikely to ever feature Faye Dunaway, Oscar-nominated star of his 1974 movie Chinatown.
According to film historian Peter Biskind's book Easy Riders, Raging Bulls, Dunaway asked Polanski to help her figure out her character, to which he replied, "Say the f***ing words. Your salary is your motivation." Another time, Polanski was so annoyed by a stray hair on Dunaway's head that he ripped it out. Dunaway screamed in protest and walked off the set, and then so did Polanski. Those are minor spats compared to what came next. While filming an emotionally charged scene, Polanski wouldn't allow Dunaway to run off and use the bathroom — so she peed in a cup and threw it at him. In Five Easy Decades, a biography of Chinatown costar Jack Nicholson, Polanski quipped that the actress "demonstrated certifiable proof of insanity."
Bruce Willis
The 2010 movie Cop Out is an action comedy, in the vein of Rush Hour or The Other Guys, in which two mismatched police officers (portrayed by Bruce Willis and Tracy Morgan) have to solve a crime and hilarity ensues. Veteran comic filmmaker (and Silent Bob himself) Kevin Smith was hired to direct, one of the few times he helmed a project he didn't also write. It was not a mutual admiration society, as Willis apparently saw Smith as a rookie director, and thus one not worthy of his respect. At MacWorld 2010, Smith revealed that Willis questioned his decisions and told him, "I'm Bruce Willis and I've been doing this for 25 years very successfully. How long have you been Silent *****? Please don't put your loser stink on me." Smith said on WTF with Marc Maron (via IndieWire) that directing Willis was "difficult" as well as "soul crushing" and that in his attempts to make a good movie he received "no f***ing help from this dude whatsoever." In his memoir Tough Sh*t, Smith, the least likely man to ever direct a future Die Hard sequel, called the erstwhile John McClane "the unhappiest, most bitter, and meanest emo-b**** I've ever met at any job I've held down."
According to the National Enquirer (via /Film) Willis even skipped the Cop Out wrap party. He missed a toast from Smith, who thanked "everyone who worked on the film, except for Bruce Willis, who is a f***ing d***."
George Clooney
It seems like everybody loves Hollywood good-guy George Clooney, but not David O. Russell, the director who helmed the movie Three Kings. Back when the movie was shooting in 1998, Clooney was just barely removed from ER and Batman and Robin and had a development deal with Warner Bros., which placed him in Three Kings against the wishes of Russell, who didn't think Clooney was right for the part. Director and actor frequently quarreled, until one day when Clooney thought Russell was being rude to the assistant director in charge of extras, if not getting too rough with others, too.
"It looks like he's yelling at him. But he's yelling to be heard," producer Charles Roven told The Hollywood Reporter. And George comes running over and goes, 'I told you, motherf*****, if you're going to pick on somebody, pick on me.' And David goes, 'Why don't you just f****** remember your lines for once?' And boom! They grab each other and they're tussling." While he gave a slightly different account of the events that led to the fight to Playboy (via Reddit), Clooney called Three Kings "the worst experience of my life." In 2012, Clooney and Russell made amends. "George and I had a friendly rapport last year," Russell told the New York Times. "I don't know if we would be working together. I don't think we would rule it out."
Edward Norton
During the shoot of American History X, Norton and first-time feature director Tony Kaye had a prickly relationship, but it wasn't until post-production that their relationship was irreparably severed. After turning in a rough cut of the movie to the studio, Kaye wanted to keep editing until it was just under 90 minutes. Norton and some others on the production thought Kaye cut too much and ruined the movie, and Norton lobbied the studio to let him re-cut the film. The movie, as-is, was sent to film festivals, angering Kaye to the point that he asked the Director's Guild to remove his name from American History X and replace it with "Humpty Dumpty." At this point, editor Jerry Greenbert and Norton were allowed to re-cut the movie, and that's the one that was released. The star got his way, prompting Kaye to take out several ads in Hollywood trade papers criticizing Norton. Kaye also publicly labeled Norton "a narcissistic dilettante who raped the film."
Gene Hackman
The films of writer-director Wes Anderson have a very specific style, and it's not just the whimsy and '60s British rock — it's thanks in large part to the filmmaker's unofficial troupe of regulars. Bill Murray, Anjelica Huston, Owen Wilson, and Jason Schwartzman are just a few of the performers who tend to show up in Anderson productions. But then there's Gene Hackman, who appeared in just one Anderson movie, The Royal Tenenbaums. The intense star of classics like The French Connection and The Conversation is the only person to ever win a major acting award for an Anderson film (a Golden Globe in 2002), and even that couldn't save the relationship between director and star.
At a 10th anniversary celebration of The Royal Tenenbaums at the 2011 New York Film Festival (via IndieWire), Anderson said he was "scared" of working with the intimidating star, while Huston said she was too, but "was more concerned with protecting Wes." She added that nobody in the Tenenbaums cast had "heard or seen of Gene since this movie." That might be due to the fact that Hackman told Anderson to "pull up your pants and act like a man" and also called the director an extremely nasty word that he wouldn't repeat out loud. Anderson and Hackman would never work together again, as the latter retired from acting in 2004.
Val Kilmer
Marlon Brando refused to learn his lines for The Island of Dr. Moreau, instead insisting on wearing a radio earpiece through which a crew member could feed him dialogue. But his co-star Val Kilmer was allegedly even less of a team player. Kilmer, who signed on for the movie specifically to work with Brando — and who forced studio New Line Cinema to let him change roles just before filming started — didn't like director Richard Stanley's creative vision and consistently undermined him, at one point sitting on the ground and refusing to get up and act. Nor would he emerge from his trailer if Brando hadn't reported to the set already. His input certainly contributed to Stanley being fired early in the shoot. "Val would have never acted up if the people around him hadn't kept saying yes to him," Stanley told The Telegraph. "All he had to do was make a demand, and the company would give it to him."
Stanley's replacement, John Frankenheimer, was hired partly because his tough reputation made him a good candidate to control Kilmer and Brando, but it didn't work. He spent so much time trying to rein in Brando and Kilmer that he had to pass off directing duties for a time to Peter Elliott, the film's animal behavior consultant. "I don't like Val Kilmer," Frankenheimer later told Entertainment Weekly (via The Morning Call), "and I don't want to be associated with him ever again."
Bill Murray
The collaborations of Harold Ramis and Bill Murray defined film comedy for a generation. For example, Ramis hand a hand in the writing of (and sometimes also directed and appeared in) iconic Murray movies such as Meatballs, Caddyshack, Stripes, Ghostbusters, and Groundhog Day. It's on that last one, the 1993 film in which Murray plays a selfish TV weatherman caught in a time loop, where the duo's professional and personal relationship fell apart.
According to Violet Ramis Stiel in Ghostbuter's Daughter: Life With My Dad, Harold Ramis, Murray was having some problems in his personal life during filming, and additionally he and director Ramis "were not seeing eye to eye on the tone of the film." That disagreement became arguments, including one in which Ramis grabbed Murray by a shirt collar and threw him against a wall. After production on Groundhog Day ended, Murray and Ramis didn't speak for more than 20 years. "I've had many dreams about him, that we're friends again," Ramis told The A.V. Club in 2009. The filmmaker tried to get in touch with Murray over the years, to no avail. Finally, Murray made amends. Not long before Ramis died in 2014, Murray showed up at Ramis' home, "unannounced at seven a.m., with a police escort and a dozen doughnuts," according to Stiel. Ramis was physically unable to speak at length, but they spent some time together, "laughed a little, and made their peace."
Chevy Chase
John Hughes wrote back-to-back classic Christmas comedy films in 1989 and 1990: National Lampoon's Christmas Vacation and Home Alone. Hughes produced Christmas Vacation, and he offered the directing job to Adventures in Babysitting's Chris Columbus. "I love Christmas, so to do a Christmas comedy had been a dream," Columbus told Chicago. Before production began, he went out to dinner with actor Chevy Chase, who'd portrayed well-meaning suburban dad Clark Griswold in two previous Vacation films and would be reprising the role for the holiday iteration. It didn't go well. "To be completely honest, Chevy treated me like dirt," Columbus said. However, he wanted the directing job badly enough that he stomached the actor's hostility and filmed some establishing shots and footage of downtown Chicago that made it to the final cut of the movie… unlike Columbus. "Then I had another meeting with Chevy, and it was worse. I called John and said, 'There's no way I can do this movie. I know I need to work but I can't do it with this guy."
Hughes allowed Columbus to back out of Christmas Vacation and gave the job to music video director Jeremiah Chechik. Two weeks later, Hughes sent Columbus the script for a movie he would wind up directing: Home Alone.
Keira Knightley
Writer-director John Carney, formerly the bassist in the Irish rock band the Frames, specializes in films about music. He's made the busking romantic drama Once, the teenage garage band musical Sing Street, and Begin Again, a 2013 film about a down-on-his-luck music executive who launches the career of a budding singer-songwriter. The cast is headlined by a couple of multiple Academy Award nominees: Mark Ruffalo as the executive and Keira Knightley as the musician. While he told The Independent in 2016 that he thinks Ruffalo "is a fantastic actor," he didn't have anything nice to say about Knightley, diminishing her acting skill with a backhanded compliment about her appearance. While working on Begin Again, Carney said he "learned that I'll never make a film with supermodels again," adding that "Keira's thing is to hide who you are and I don't think you can be an actor and do that." Carney also took issue with how Knightley "has an entourage that follow her everywhere so it's very hard to get any real work done."
Many other directors who'd worked with Knightley, baffled by Carney's remarks, took to Twitter to defend the actress. Seeking a Friend at the End of the World director Lorene Scafaria called Knightley "a joy" and "really, really good at her job." Mark Romanek of Never Let Me Go tweeted (via Variety) that his "experience with Knightley was utterly spectacular on every level. I have no clue what this guy is talking about." A couple of days later, Carney apologized both publicly and privately to Knightley, although he still hasn't actually worked with her again.
The extra who crossed Spielberg
Frazer Harrison/Getty Images
The 2008 movie Indiana Jones and the Kingdom of the Crystal Skull marked the first movie starring Harrison Ford as the world's most adventurous archaeology professor in nearly two decades, so plenty of people were excited. But a 23-year-old actor named Tyler Nelson was more excited than most. Just getting his start in Hollywood, he landed a bit part as a Russian soldier in this blockbuster in the making. In September 2007, eight months before Crystal Skull hit theaters, Nelson gave an interview about his experience on the film to the Edmond Sun, his Oklahoma hometown's newspaper. He shared lots of details about the movie, like how it was about "the Soviet Army searching for a crucifix skull in the jungles of South America" and the threat to the life of Jones' "old flame from the Lost Ark." Nelson revealed that his character helped take Indiana Jones hostage, and that he witnesses "Harrison Ford strapped to a chair being interrogated."
One huge problem with Nelson's interview: Blabbing about the movie's secrets violated the confidentiality agreement he'd signed, leaving him open to a lawsuit from Lucasfilm. The studio indeed filed a case against Nelson, the terms of which were not publicly disclosed. And then director Steven Spielberg cut Nelson out of the movie entirely.