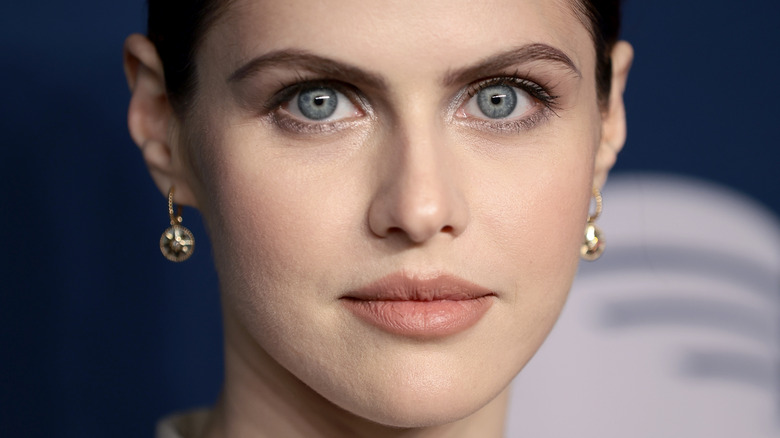 Alexandra Daddario took the small screen by storm with her role as Rachel Patton, a freelance journalist on her honeymoon in Season 1 of HBO's "The White Lotus," a performance that gained her a lot of critical praise. Of course, the TV nerds out there know she's been acting since childhood and made her screen debut two decades before "The White Lotus" with a small role on the long-running daytime drama "All My Children."
Since then, Daddario has had something of an unconventional path to stardom. From appearances in music videos by popular musicians to supporting roles in well-known TV shows like "American Horror Story" and "True Detective" and a horror movie that granted her scream queen status, Daddario is one of the most versatile actors working today.
Here's how she made her way from a minor role on a soap opera at the age of 16 to one of the lead characters in the first season of HBO's prestige drama "The White Lotus."
Daddario decided to become an actor at age 12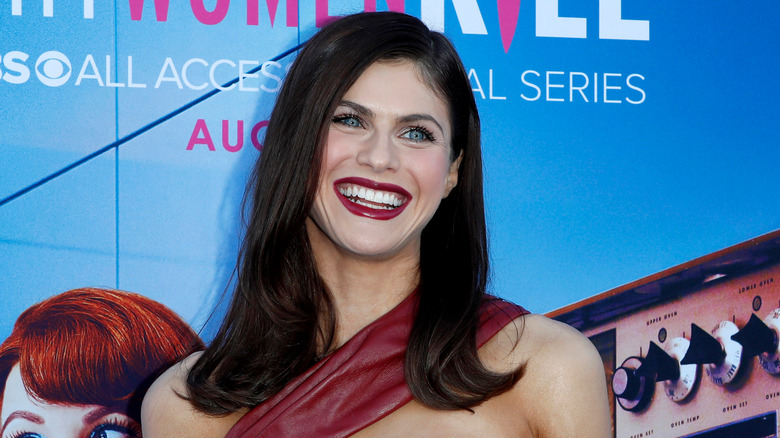 Born in New York City in 1986, Alexandra Daddario always had something of an artistic sensibility; in fact, she decided to become an actor at the age of 12 after watching "Les Misérables" on Broadway (via IMDb). On the Whiskey Ginger podcast back in 2019, she revealed that her decision came from the fact that she "always loved storytelling." In an interview with Interview Magazine, Daddario recalled that she didn't receive "a ton of pushback" about wanting to pursue acting, despite both her parents having careers in law.
The actor attended the Professional Children's School — a New York City-based non-profit college-preparatory school intended for kids between sixth and 12th grade who hope to become actors or dancers. The school's slogan reads: "You don't have to choose between a great education and your dreams," and it seems that Daddario's attendance was indeed the first step in achieving her wildest dreams of becoming an actor.
She made her screen debut at age 16 on All My Children
In 2002, Alexandra Daddario first appeared on the screen as teenager Laurie Lewis on the ABC soap opera "All My Children," which follows the complex intertwining lives of multiple families. But her debut wasn't all peachy — the actor got fired after just one year on the show.
In an interview with Women's Health, Daddario admitted that, during her stint on "All My Children," she still had a lot to learn about acting. "I wasn't a very good actress," she reflected. "I could memorize my lines, but finding my camera, finding my light, even learning how to walk naturally — it took a lot of practice." She continued, explaining that she thinks of her time on the show as a learning experience. "I knew something was wrong," she explained, "but I knew I could fix it. I knew that I loved what I did and that I could be better."
Luckily, Daddario was able to keep practicing her acting chops, as she went on to snag small TV roles in shows such as "Law & Order" in 2004 and "The Sopranos" in 2006.