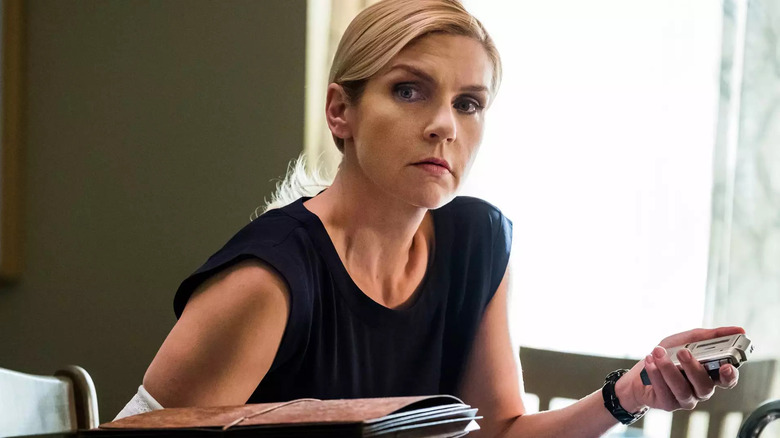 "Better Call Saul" came to a conclusion in 2022, ending almost 15 years of storytelling that began with AMC's "Breaking Bad." The prequel series, co-created by "Breaking Bad" showrunner Vince Gilligan and fellow writer Peter Gould, centers on Bob Odenkirk's slimy criminal lawyer, focusing on the events that led him to become one of Walter White's most valuable allies. The show mainly follows Odenkirk's Jimmy McGill as he navigates the Albuquerque legal world while not playing by the rules.
Throughout the series' 63 episodes spanning six seasons, many of Jimmy's fellow lawyers share the screen. While some are diligent adherents of the written law who oppose the unconventional tactics of the man who becomes Saul Goodman, others sink to match his depths, often with tragic results. Amongst the series' recurring cast, there have been plenty of lawyers who Jimmy McGill has crossed paths with over the course of the show, with varying degrees of intelligence that keep their relationship with Jimmy fragile.
Some of these characters only appeared once or twice throughout "Better Call Saul," while others are featured heavily throughout the majority of the show's episodes. In the cinematic universe Vince Gilligan crafted over two shows and a Netflix movie, very few characters are wholly good or wholly bad, but their decisions are always a result of their own intelligence and common sense. Here is every lawyer we met in "Better Call Saul," ranked by their intelligence and legal acumen.
Robert Alley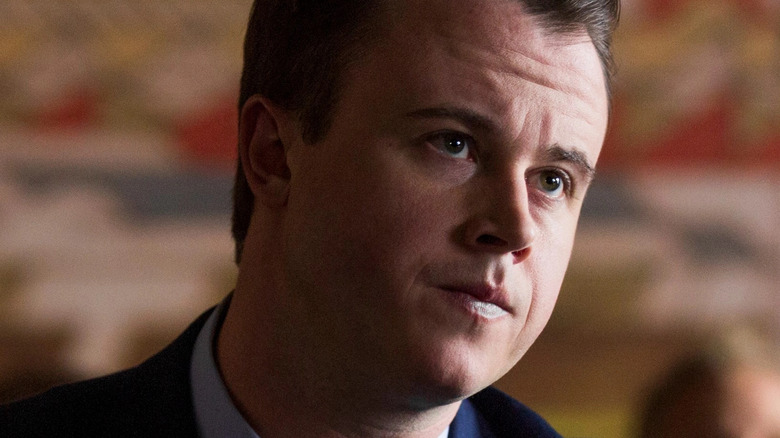 Quinn VanAntwerp's "Better Call Saul" character, Robert Alley, briefly appears in Season 3 of the AMC series as a prosecutor who represents the New Mexico State Bar during their trial against Jimmy McGill. Though it's a minor role, Alley plays a memorable part in the scope of "Better Call Saul," as the episode "Chicanery" is one of the show's biggest turning points. As the trial goes on, Alley mounts a pretty inarguable defense against Jimmy's break-in at Chuck's house, despite Jimmy and Kim's rebuttal that his evidence lacks context.
However, Robert Alley makes a pretty dumb mistake towards the end of the trial after Jimmy reveals he hired Huell Babineaux to plant a battery on Chuck to prove that his electromagnetic hypersensitivity is psychosis. In an effort to defend his client, Alley tries to insist that "Mr. McGill's mental illness is a non-issue," alluding to Jimmy's guilt being the same if Chuck supposedly had schizophrenia. Having taken one too many slights, Chuck lashes out in front of the court, exposing a lifelong hatred of Jimmy that results in one of Michael McKean's greatest performances.
Unfortunately, being the catalyst for this outburst makes Robert Alley one of the least intelligent attorneys to appear on "Better Call Saul." His opportunity to defend his client against Jimmy's tricks came at the cost of Chuck's entire reputation, ultimately resulting in the lawyer's death at the end of Season 3.
Erin Brill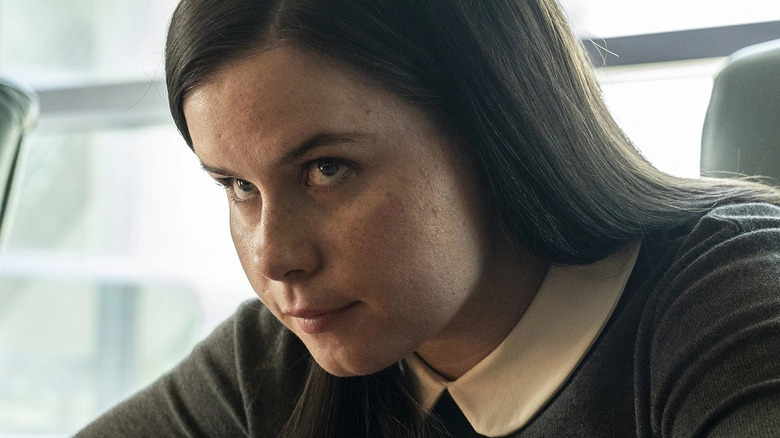 Erin Brill makes a significant appearance in Season 2 of "Better Call Saul," after Jimmy is employed by Davis & Main to assist in the Sandpiper class action lawsuit. Unlike the fast-and-loose Jimmy, Erin is a stickler for detail and a devout rule-follower. Being this kind of a type-A personality leads her to weaponize her intelligence against Jimmy on numerous occasions throughout Season 2 as Jimmy continues to bend the rules.
However, Jimmy also recognizes that Erin's attitude can help him make up for some of his most nefarious schemes. In Season 3, Jimmy has Erin chew him out in front of several senior citizens, accusing him of lying to them to get the Sandpiper case settled faster. Though it was all a ruse to do right by his clients, Erin re-affirms to Jimmy that she meant every word of what she said and has gained no respect for him since their days as co-workers at Davis & Main.
Erin's final appearance in "Better Call Saul" is during the Season 6 episode "Plan and Execution" while managing the phone for remote callers in the Sandpiper settlement mediation. Though she's oblivious to Jimmy and Kim's influence on the events, her diligence and professionalism show that she's continued to be a valuable member of Davis & Main. Unlike Jimmy or Kim, Erin isn't prone to destroying everything she worked for.