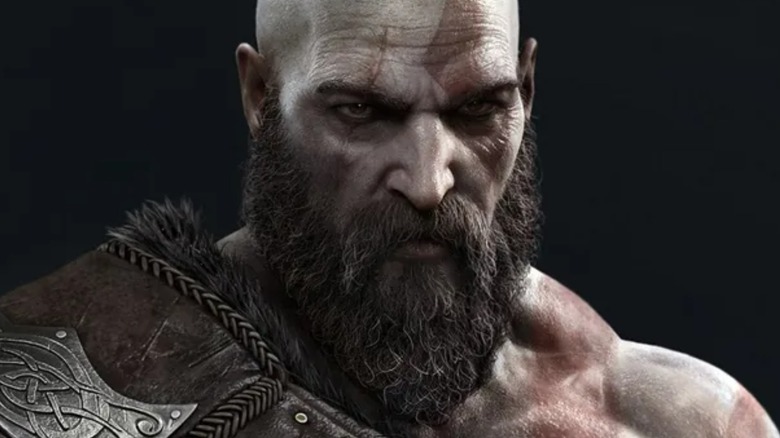 "God of War" is one of Sony's oldest and most successful franchises. Developed by the acclaimed Santa Monica Studio, the franchise has its beginnings in the 2005 PlayStation 2 release but has since expanded to include many games, numerous books and novels, and a possible Amazon Prime television series adaptation. In 2018, the series was given a soft reboot with the release of "God of War" for the PlayStation 4, introducing a more mellow Kratos and his son Atreus as they became involved in events from Norse mythology rather than the Greek pantheon of the game's predecessors.
"God of War Ragnarok" is set to continue that story and follow the pair as they deal with both Thor and Freya following the death of Baldur. Releasing later this year in November, it will see a host of additional characters enter the fold, including the likes of Odin, as they confront Kratos and bring an end to the Norse era.
As well as some series familiars, "God of War Ragnarok" will give players the chance to hear a lot of new voice actors who will portray many of the previously unseen characters. While fans might know a little about the individuals they will play, they might not be aware of just how gorgeous the cast actually is.
Christopher Judge – Kratos
Eugene Powers/Shutterstock/Sony Interactive Entertainment
Kratos is the main character of the "God of War" series, but could hardly be said to be a hero. His deep, brooding voice is supplied by Christopher Judge, who took over the role for the 2018 game "God of War," replacing previous voice actor TC Carson. According to Carson, Judge was chosen for the new titles as he could provide appropriate motion capture for the character unlike himself (via Vlad TV). The character, also known as the Ghost of Sparta, has shown an aptitude for murdering various gods throughout his life but is now attempting to raise his son in relative peace.
Judge confirmed last year on Twitter that he was the reason "God of War Ragnarok" was delayed as he suffered from health problems that left him unable to walk. Understanding how important his role is to the community, the actor has shown he is willing to have fun with fans and put on a show at awards ceremonies. Outside of "God of War," Judge has played Black Panther in Crystal Dynamic's "Marvel's Avengers" and provided a number of voices for "World of Warcraft." However, he is probably best known for playing Teal'c in "Stargate SG-1," where he also wrote a number of episodes.
Ryan Hurst – Thor
Although Thor is largely missing from 2018's "God of War," the Norse deity is mentioned throughout the story by a variety of other characters. He is held in disdain by almost everyone for his penchant for violence and cruelty. Thor appears right at the conclusion of the story in the true ending, coming to fight with Kratos and Atreus in a dream. In "God of War Ragnarok," he will be voiced by Ryan Hurst and be the main antagonist alongside Freya, according to noted industry insider Nibel. That makes sense considering how Kratos killed his brother Baldur and his two sons.
"God of War Ragnarok" will mark Hurst's first appearance in a video game. However, he is a veteran of the screen, with credits in dozens of movies and television series. Speaking in an interview with Beardbrand in 2015, he noted how he was seemingly destined to be an actor, as his dad appeared in "Dukes of Hazard" and his mother is an acting coach. His two most famous roles are in "Sons of Anarchy" and "The Walking Dead," although he had parts in "Outsiders" and "Bosch." When not acting, Hurst also practices and even teaches Kundalini yoga (via LA Magazine).