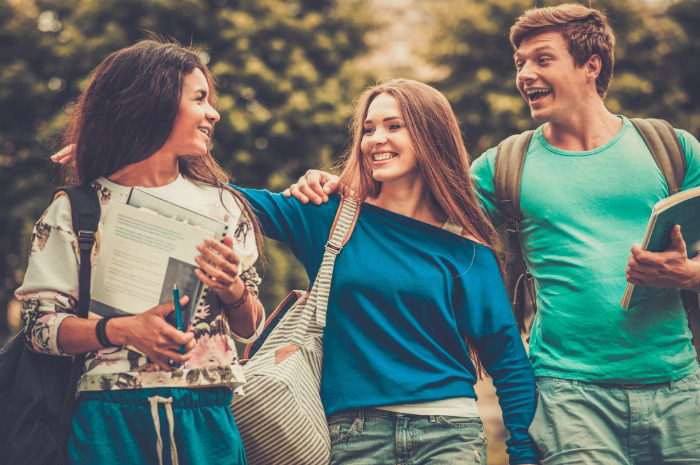 Deciding where to go to college is probably one of the most important decisions a young person can make. What goes into considerations usually has to do with academic success and potential job prospects afterwards.
What should also be considered, however, is location. After all, a student will be spending four years there. This is not just a little time. The city, not just the college or its name, is significant.
Ask most people and they will say that the town in which the higher education institution they attended is located was the absolute best. Opinions are, by definition, subjective. WalletHub compared 415 cities in America – small, big and average – based on 28 key indicators of academic, social and economic opportunities for students.
The data set ranges from cost of living, including the price of pizza and burgers, to quality of higher education to crime rate. The following list is in descending order.
30. Madison, Wisconsin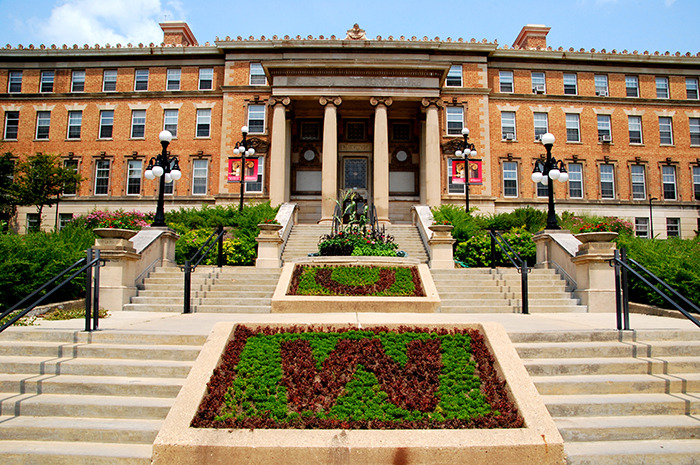 This is one of America's best college towns for cycling. You will also find plenty of dive bars, a thriving scene for hiking, fishing and boating since it's right on the shores of three lakes, Big Ten sports, breweries, local organic foods, a revolving door of shows and concerts.
29. Oxford, Ohio
Two years ago, Oxford, was named top college town in U.S. It has retained its good reputation. This is where Miami University is based – on a 2,138-acre campus. What makes Oxford so wonderful is the energy of college students mixing with a charming, fairly small town that seems to put residents above all else.
28. Miami, Florida
Of course one of the very best and most popular Spring Break destinations will be on the list of the coolest college towns in the U.S. This is where the party does not ever have to stop. This beautiful city is famous for its gorgeous beaches, bustling nightlife, delicious foods, and its year-round incredible weather.
27. Irvine, California
istockphoto.com
Irvine, which has more of a mini-downtown-chic energy, is also to more than a dozen institutions of higher education. Considering this is one of the happiest cities in the country, it only makes sense to be one of the best college towns as well. Also, Irvine just misses the No.1 ranking for the least stressed city in the U.S. The city has a low crime rate.
26. Fayetteville, Arkansas
istockphoto.com
This is a place with a small town atmosphere but with big vacation thrills. It's a lot of fun living here, especially if you are a student at the University of Arkansas, which is located deep within the stunning Ozark Mountains.
25. Champaign, Illinois
The booming campuses of University of Illinois at Urbana-Champaign and Parkland College are what makes Champaign one of the best college towns in the U.S. The city is also welcoming to businesses; it has seven Fortune 500 companies. People with more artistic preferences will also love it. The Krannert Art Museum is the second largest art facility in Illinois.
24. Atlanta, Georgia
Atlanta is ranking so high because of its social environment position – 8 overall. It includes the number of students per capita, the share of population of young adults, and nightlife options per capita. Also, Georgia Tech's campus recreational center is an absolute beauty. The Olympic-size pool in the Campus Rec Center (CRC) was actually built for the Atlanta Summer Olympics.
23. Stevens Point, Wisconsin
The town is absolutely gorgeous, partially because it's located on the Wisconsin Rover. The University of Wisconsin and the Mid-State Technical College call it home, meaning there is a big young and diverse adult population. There are plenty of shops, restaurants and art galleries. Also, Stevens Point is close to several big cities.
22. Plano, Texas
Located about 20 miles northeast of downtown Dallas, the city of Plano has a low poverty rate and affordable housing for its residents. This is one of the least stressed cities in the U.S. Downtowns is a must-see. It's a lively community of performing arts, galleries, cure restaurants, event venues, and unique shops.
21. Los Angeles, California
istockphoto.com
Is anyone supposed that the largest city in Southern California, which, along with its surrounding area, is home to about 25 colleges and many stunning and big beaches that are wonderful to visit year-round, is on the list? The several state parks nearby are a wonderful escape when you need a break from studying.
20. Charlottesville, Virginia
Being home to the prestigious University of Virginia, which boasts a long and varied list of decorated teams, it's not surprise that Charlottesville has made the list. The beautiful small town offers a lot to do. For example, just consider how close the mountains are – skiing and hiking is superb. Also, you can take a nice road trip and see the iconic Blue Ridge Mountains.
19. Portland, Oregon
Rent is still affordable, you can find all kinds of different and delicious food, just li Austin, Texas – it's weird, and loves being so, and there are mountains, hot springs, forests, and nearby. What's not to love? Even the rain makes it better, because everything is green. The one thing young college students may love the most is the beer. There are more than 120 breweries in the vicinity.
18. College Station, Texas
where everyone can relax and enjoy recreational activities.
17. Seattle, Washington
With each neighborhood carving out its own slice of culture, there is no shortage of fun opportunities. Revel in the rich art and music scene, dine in incredible restaurants or check out nearby outdoor adventure and hike the North Cascades or paddle Puget Sound. One thing you won't like – the traffic.
16. Berkeley, California
Berkeley is No. 4 in the category for highest quality of higher education. It takes into consideration earning potential for grads, percentage of part-time jobs, job growth rate, unemployment rate, and even entrepreneurial activity. Also, from hot sauce shops to farmers' markets, Berkeley has got their hipster status on lock.
15. Orem, Utah
The town is just 45 miles away from Salt Lake City. It's fairly affordable – average rent for 1-bedrooom is about $1,000 – and friendly. Crime rate is low. Also, the Provo-Orem area is home to an array of biking and hiking trails, a state of the art recreation center, and easy access to Provo and Rock Canyons, making it the perfect play place for outdoor enthusiasts and fitness fanatics alike.
14. Amherst, Massachusetts
This is a classic college town. It is no. 4 in the "most students per capita" category. You have charming and very different bookstores, small and big cafes, art galleries with cool exhibitions, and many restaurants and bars. Amherst is in central Massachusetts, just about an hour and a half from Boston.
13. Gainesville, Florida
There University of Florida, one of the largest in the country, is based in this city of about 130,000 people. Being the largest in North Central Florida, and considering how quickly it is redeveloping into a booming, and walkable, community, it's not surprising to see Gainesville high up on the list of cool college towns.
12. East Lansing, Michigan
East Lansing has been among the top college towns in the U.S. for years. Michigan State's campus has been recognized as a great place to send your kids for college. Its social ranking is one factor in why East Lansing's ranked so high. It includes students per capita, nightlife options per capita, shopping centers, breweries, city accessibility, and sports clubs.
11. Storrs, Connecticut
Storrs has the second highest number of students per capita, among the 415 cities in the study. It factored in wallet friendliness, social environment (the category in which it scored especially high), and academic and economic opportunities. What was also taken into consideration is cost of living, crime rate, even costs of burgers pizza, and beer.
10. San Diego, California
San Diego has been ranked among the best college towns for years and by different studies and surveys. What matters really is the rent, accessibility, arts and entertainment, bars and restaurants, diversity, and the overall cost of living. Also, San Diego, ranked among the best cities for active lifestyle, was tied at the very top for having the most fitness centers per capita.
9. Tampa, Florida
A lot of young people have been moving to Tampa. Between 2000 and 2012, the population of 25- to 34-year-olds with a college degree in Tampa Bay grew nearly 41 percent, from 74,341 to 104,532. The city boast some of the most beautiful beaches and thrilling theme parks. Tampa is also an ideal city for boaters with its great weather, an avid boating community and plenty of coastlines.
8. West Lafayette, Indiana
The Tippecanoe County city was ranked 8th as one of the best college cities out there. It is one of two Midwest cities to rank in the top 10. The city has been basically rebuilt, especially the downtown area, over the years. Located about 100 miles from Chicago, West Lafayette is home to Purdue University.
7. Scottsdale, Arizona
There are 28 colleges within 50 miles of Scottsdale. The city ranks No. 6 overall in the academic and economic opportunities category. Scottsdale is among the healthiest cities in America. It is the overall winner in the "Fitness" category, which includes share of adults who engage in any physical activity, fitness clubs per capita, and recreational leagues per capita.
6. Las Vegas, Nevada
Lucky-photographer/Shutterstock.com
With University of Nevada, Las Vegas leading the way, the Sin City is diverse and energetic. It also doesn't have to be expensive – there are lots of free things to do in Vegas. You will never be bored there, and none of your activities have to do with gambling, clubbing, and pool parties. It's a happy place to be with lots of chances for adventure.
5. Austin, Texas
The city has warm weather nearly year-round, making recreational activities a favorite pastime for residents. The nightlife doesn't take a break until 6 a.m. Authentic and contemporary honky-tonks offer live entertainment and innovative music. College football is huge in Texas in general, but fans in Austin take the gravity of each game, especially cheering, to a whole new level. You can even go to a high school game and feel like you're at the Super Bowl.
4. Provo, Utah
Provo is a great place for college students. The city tried hard to also get them to stay and start their careers. The sense of community and the friendly people make Provo a top college town. Also, an important factor that really help, Provo ranked fourth in the lowest cost of higher education category, and 12th in the overall "wallet friendliness" classification.
3. Rexburg, Idaho
What brings Rexburg so high on the list is its "wallet friendliness" rank. The city is the second best when it comes to housing costs, adjusted cost of living for young people, share of rental units, average monthly fitness-club fee, cost of higher education, and the cost of every student's go-to food iteam – pizza and burgers.
2. Orlando, Florida
It looks like the weather is not the only reason to visit the Sunshine State. Awesome weather aside, college education is worth moving there for. More specifically Orlando is the fourth city from Florida, and highest ranked, on the list of the best college towns in America. The thriving metropolis provides inspiring and memorable experiences on and off campus.
1. Ann Arbor, Michigan
Did you know that Michigan's Wolverines collectively make up one of the most successful all-around athletic programs in the country? With the kind of spirit, it's no wonder Ann Arbor is so cool. The city's "social environment" ranking is what really bring it up to the top. Also, this college town is not too expensive. The nice and rich mixture of bars, restaurants, theatres and museums will astonish you.