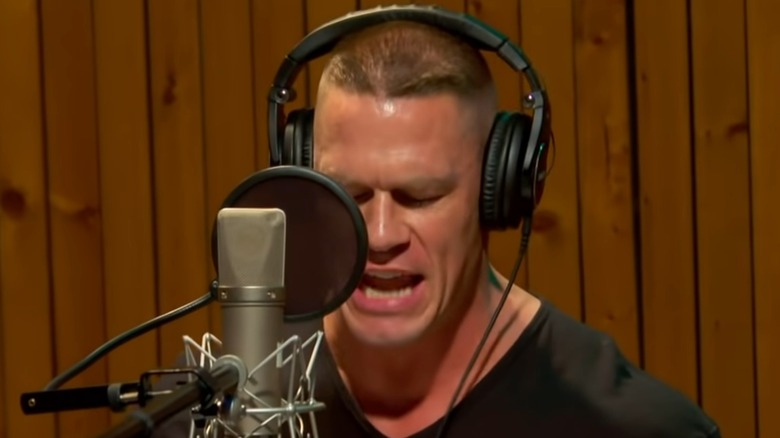 WWE, like any other massive global company, has its fair share of subsidiaries. Some of them have been very successful, like the WWE Performance Center and the WWE Network. Other subsidiaries, though, have been far from successful, like the XFL or the World Bodybuilding Federation.
NOW
PLAYING
One of WWE's subsidiaries that has sort of flown under the radar is WWE Music Group, the record label that's main responsibility has been creating and releasing all of the entrance themes for the many WWE Superstars over the years. While it's not a focal point of WWE at large, the impact of WWE Music Group on the company is far greater than most fans would expect. Established in name in 2006, the concept of WWE Music Group has existed for over two decades prior producing a number of compilation albums and, of course, countless memorable entrance themes. The earliest beginnings date back to the then WWF's "boom period" in the '80s. With that history in mind, WWE Music Group is truly an unsung hero of the sports entertainment giant.
Want proof? Here are 12 facts about WWE Music Group that only hardcore wrestling fans know.
WWE Music Group has released a surprising amount of albums and EPs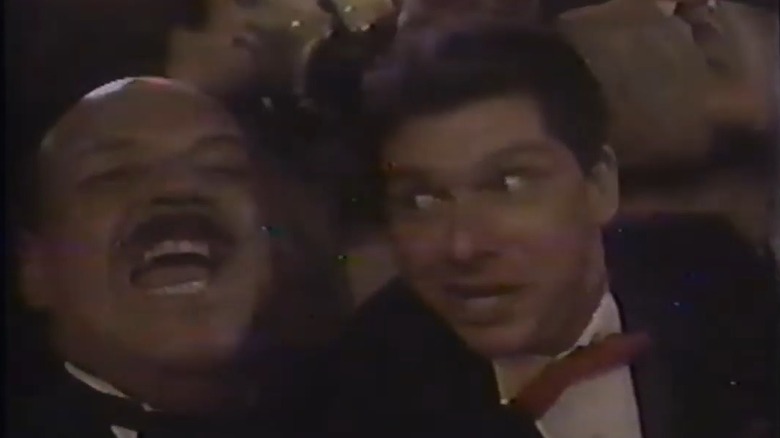 When factoring in all of its titles dating back to the mid-'80s before being founded in name in 2006, the actual release output from WWE Music Group is rather surprising. In total, WWE Music Group has, so far, released 53 albums and 6 EPs.
Most releases from the record label have been compilation albums of various entrance themes, beginning with 1985's "The Wrestling Album." That album featured Rick Derringer's "Real American," which was initially meant for the Barry Windham and Mike Rotundo tag team U.S. Express before being given to Hulk Hogan. Interestingly, that album also featured Hogan's original entrance theme -– aptly titled "Hulk Hogan's Theme" -– which was used in the short-lived CBS Saturday morning cartoon series "Hulk Hogan's Rock 'n' Wrestling."
Some WWE Music Group compilation albums were released honoring different wrestlers. Both "Stone Cold" Steve Austin and The Undertaker have releases featuring all the different versions of their entrance themes. In honor of the E! reality series "Total Divas," a compilation featuring the entrance themes of The Bella Twins, Paige, Natalya and other cast members was released in March 2015.
WWE Music Group dates back to the mid-'80s and has ties with a variety of record labels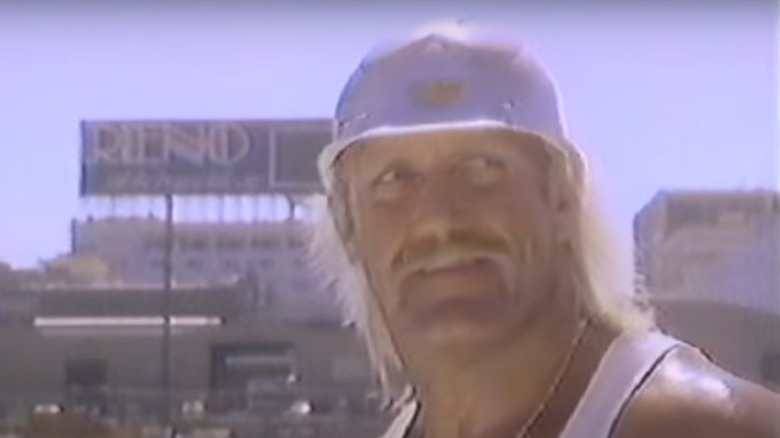 The first release from what is now known as WWE Music Group came in 1985 with "The Wrestling Album." While WWE Music Group is a subsidiary under the greater WWE umbrella, the label's distribution in the United States has been handled by Sony Music Entertainment since the beginning.
Under the Sony Music Entertainment umbrella, there are a variety of labels that have been attached to WWE Music Group releases. "The Wrestling Album" and its follow-up, 1987's "Piledriver: The Wrestling Album II," were distributed via Epic Records. WWE Music Group's third release, 1993's "WrestleMania: The Album," was distributed by Arista/RCA Records. From 1995-2001, WWE Music Group releases were distributed by Koch Records, which is now known as MNRK Music Group. Since 2002, the vast majority of releases from WWE Music Group have been distributed by Columbia Records.